Cookie, milk and the upgrading
We wanted to tell you about the milk glasses and their job.
From the eighth level you need to collect the milk glasses amount that the level required,
Even if you'll survive the level till the end but you don't gathered all the milk glasses you will fail.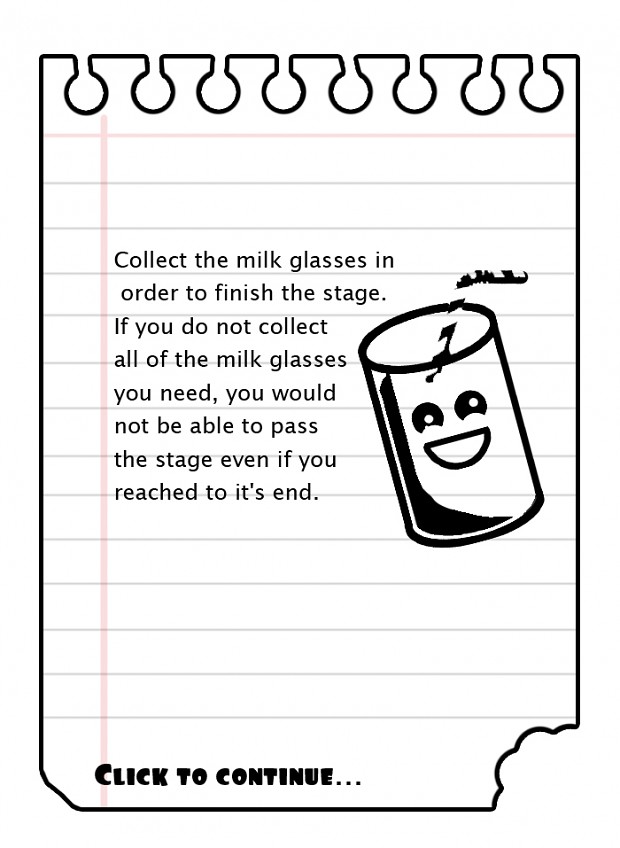 What is it for?
This causes the game to be more challenging, it obliged the player to move and maneuver between the monsters and prevent you to stay in the safe place in the center.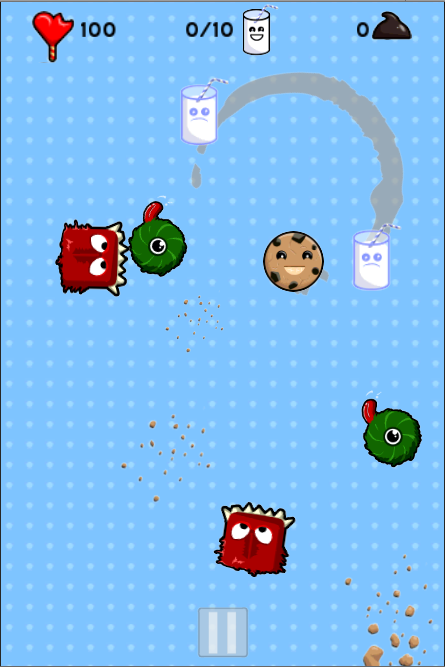 And upgrading
This is the first upgrade of the game.
When you collecting all the required number of milk glasses on the level, you get 2 chocolate chips points on every milk glass.