Welcome back to another update! It took longer than we expected. This time we don't have any new fancy model renders to show, but we did some progress on the HD interface and visual effects. But that's refreshing, right? Let's get into it!
We based our interface on Control Bar Pro by FAS and xezon. We did our own little adjustments to fit our theme and expanded the control bar to hold 4 buttons extra, which was already standard to Contra. Small buttons are extra crisp as well! We are trying to raise the bar and make Contra X as polished as possible - better looking and more stable than 009 in all aspects!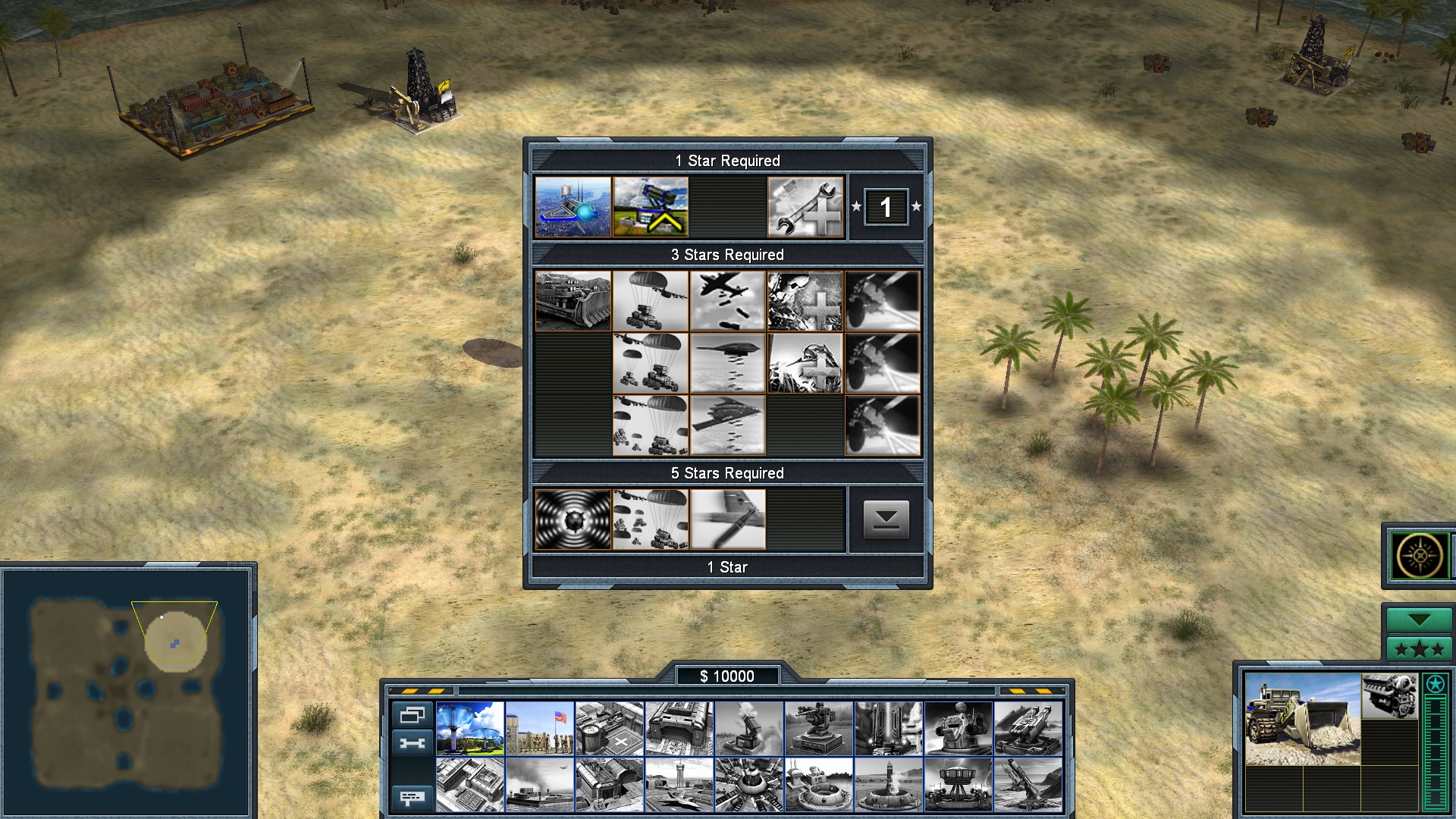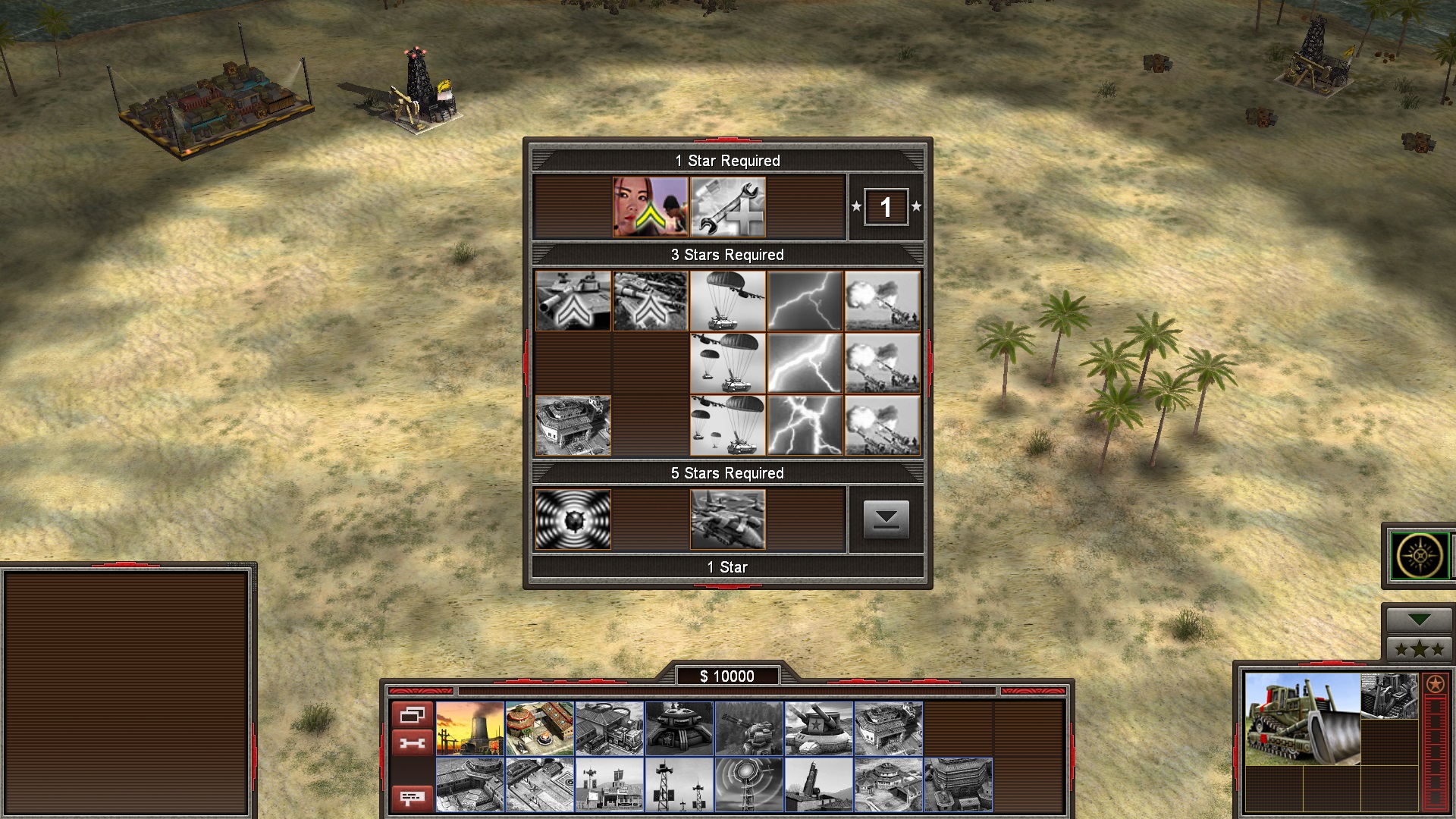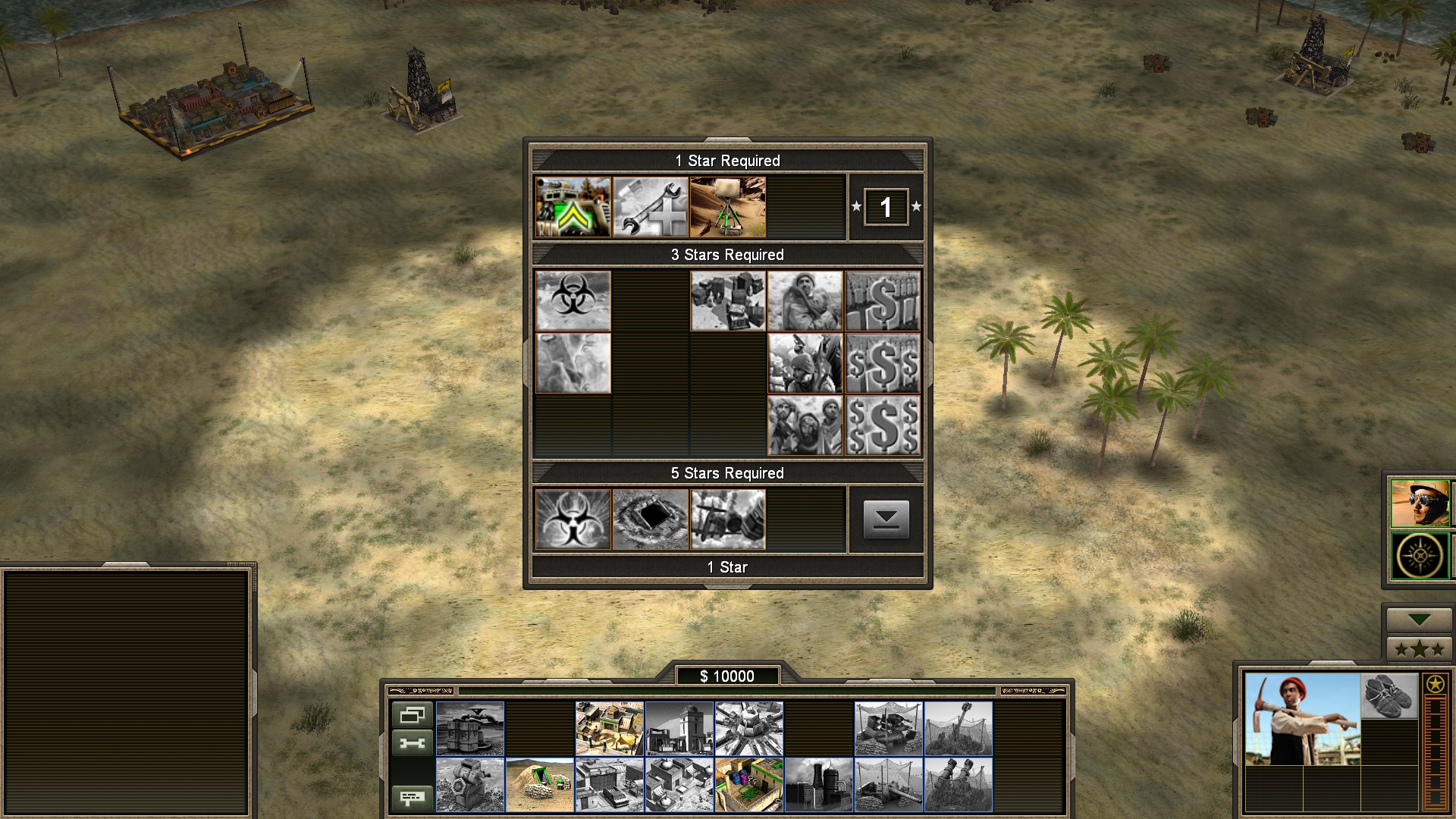 Time for the promised new visual effects. We hope you find them more appealing, as we do. There's more in progress, but we cannot show them yet, as they are at a very early stage. The person behind them is Sagittarius, who keeps aiming high!
Below we present the new bullets. They are now clearly visible and travel in a straight line rather than in a curve. Shells are very similar, just bigger.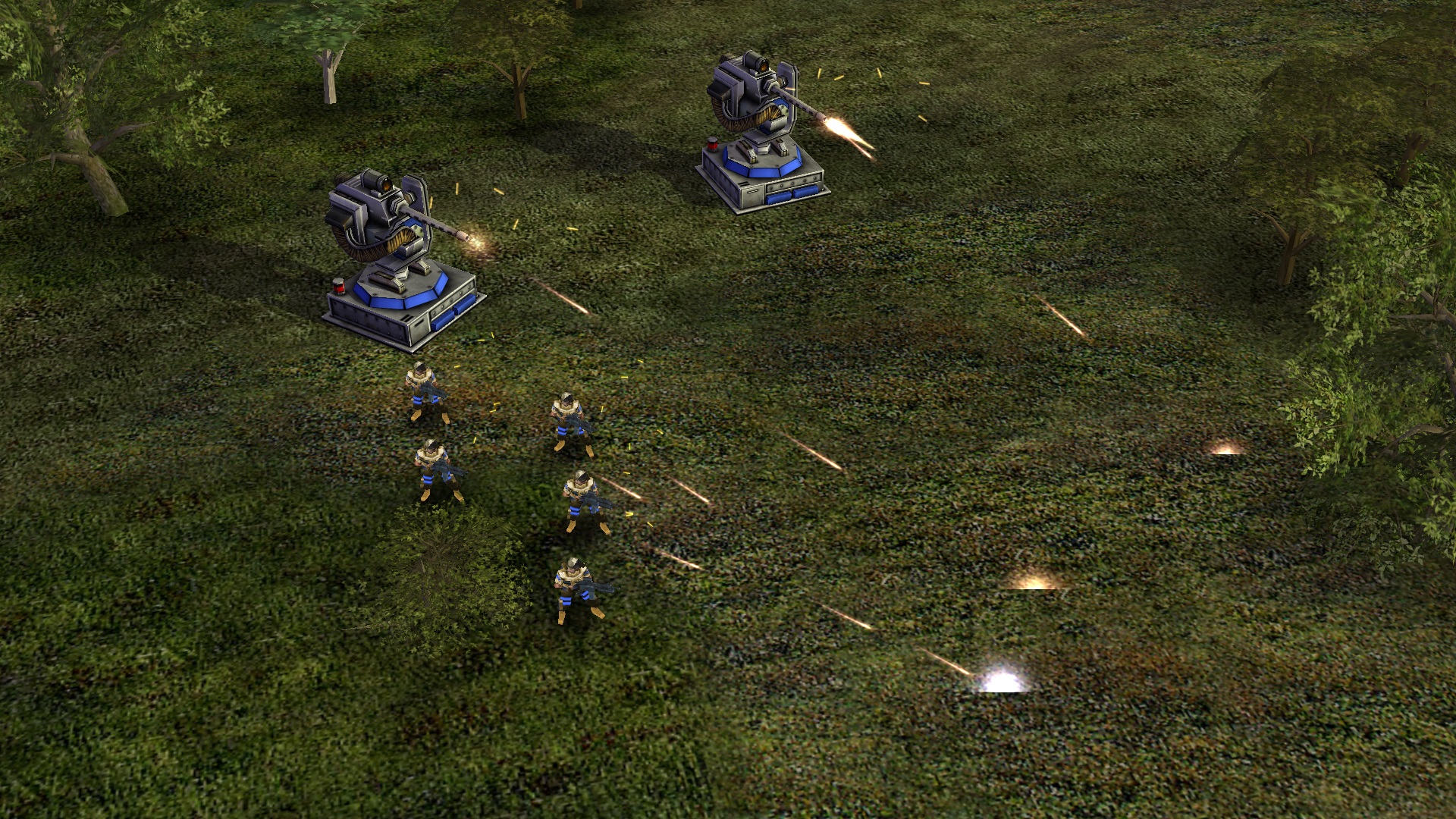 Ion Cannon beams are not static as before, but animated and with proper fading.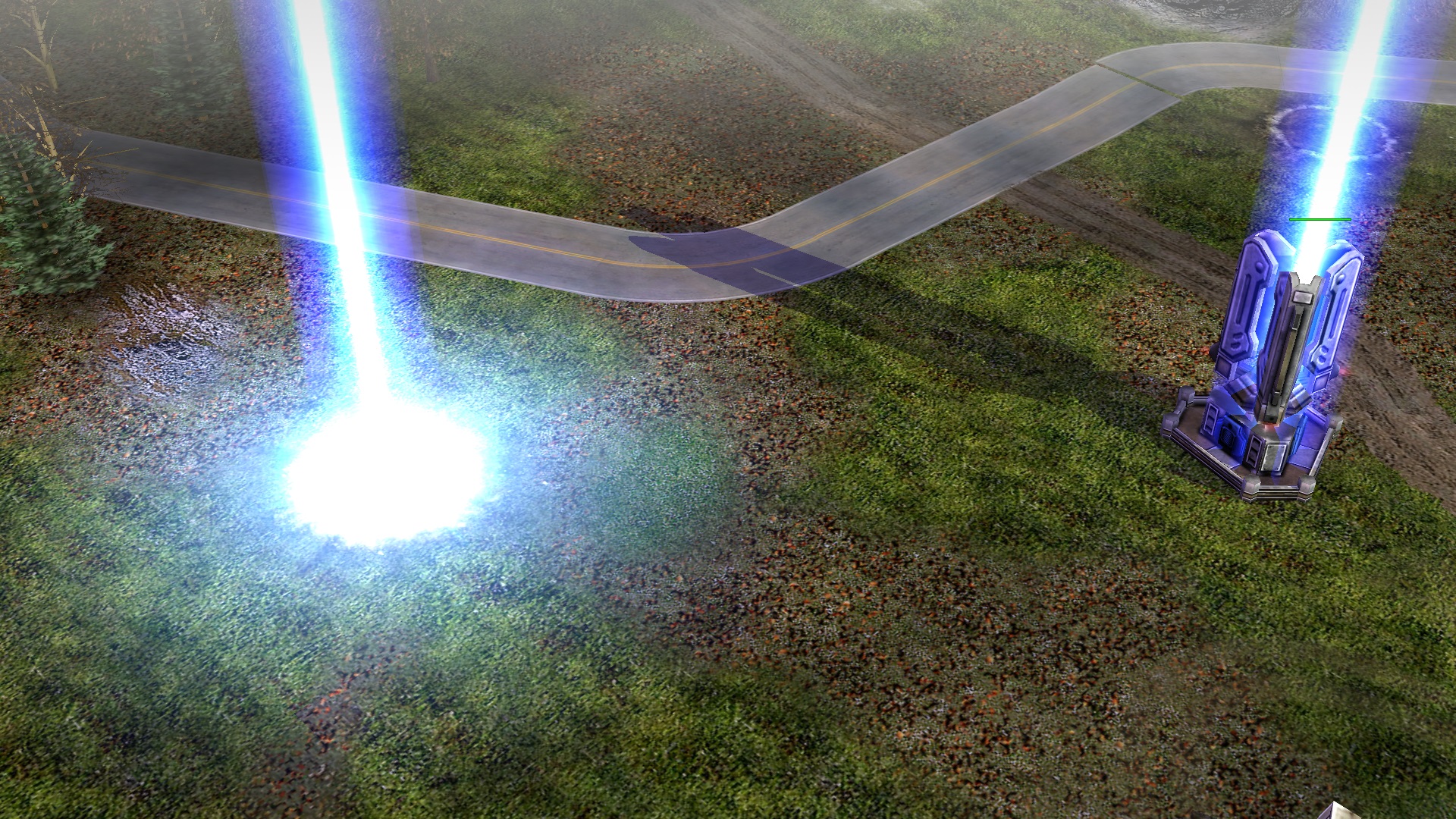 Toxin streams have become concentrated mists.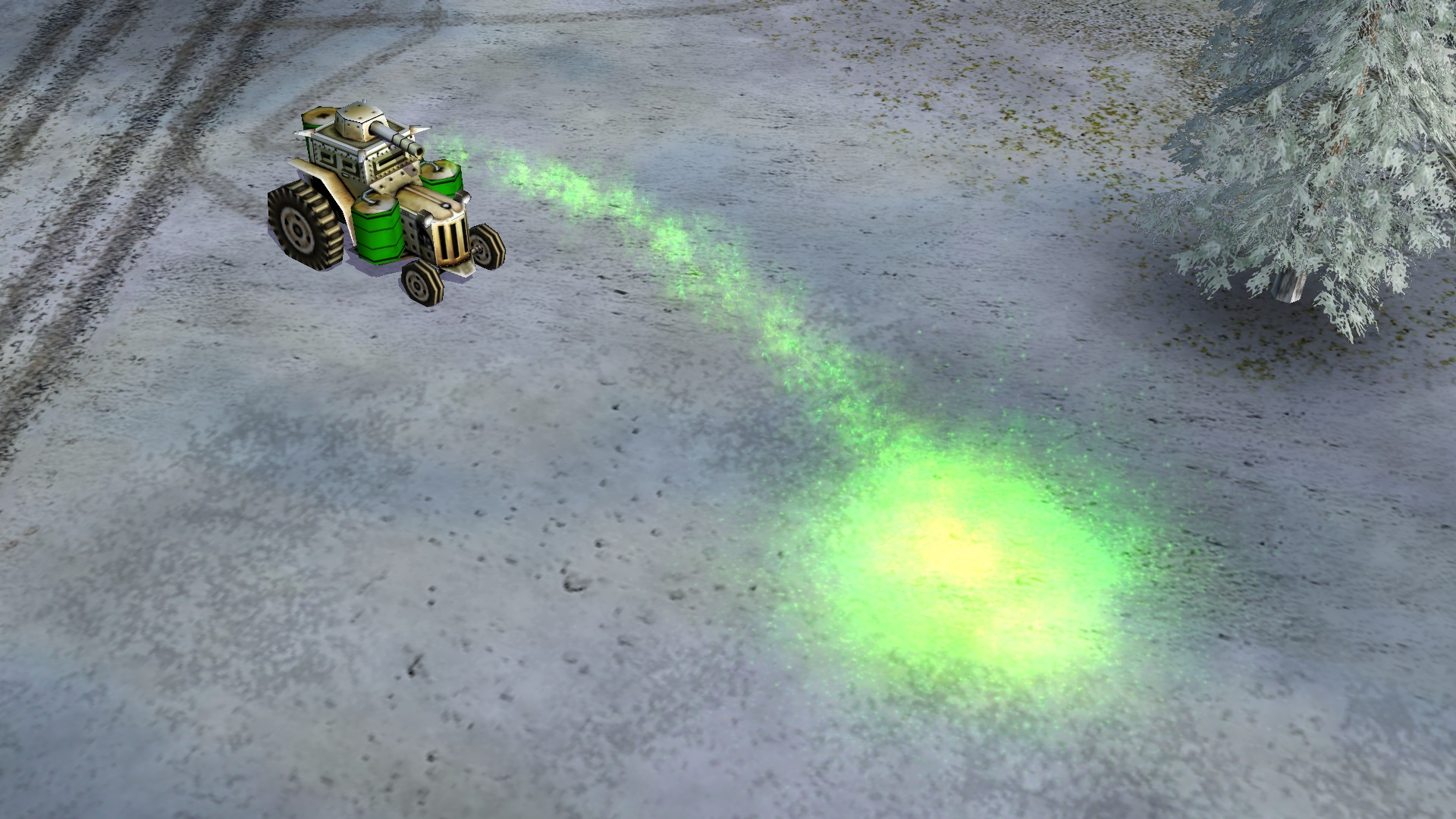 Acids.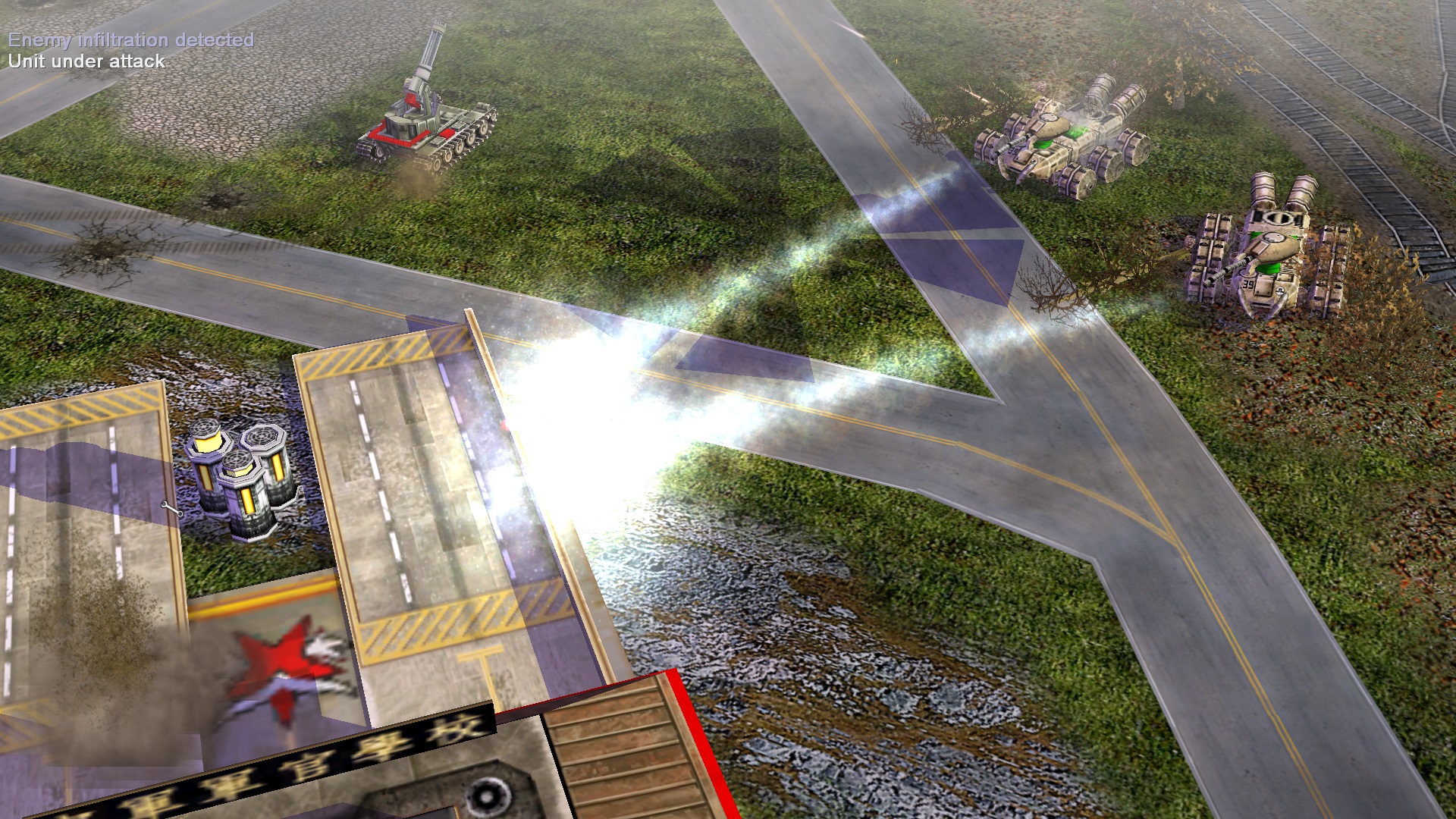 And just a random screenshot of the new laser turret model in-game, with better laser visuals as well.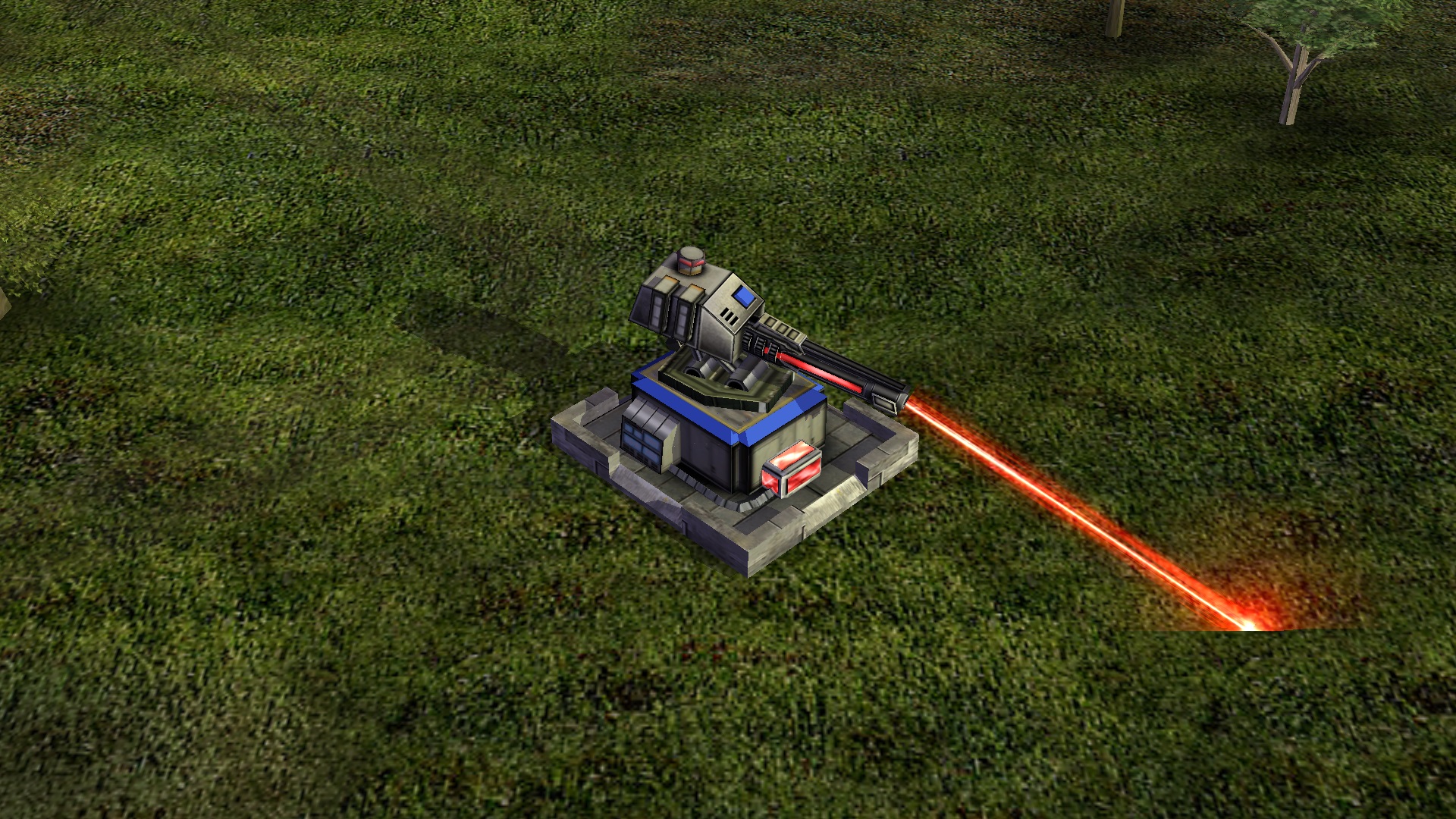 Four more units have been voiced by Haubibban who's a new voice actor in our team:
The Skirmish AI fix which we mentioned in some comment replies in the past is still in our plans and will probably be released as Hotfix 3, but we don't have a date. We realize that Skirmish AI broke in Patch 3 leaving a big cut in the overall quality of the mod and we will try to patch it up as promised.
Last but not least, we also want to announce that Contra will be featured in the Zero Hour Anniversary event on the 24th (this Friday)! There will be a tournament. If you want to participate, read the details and sign up here: Gamereplays.org The games will be streamed live.