Hi everyone!

This time, we made a special treat for all of you. Before showing renders with descriptions as usual, we put a bit more effort and made little trailer video about this update.

CAUTION!

Holding onto something while watching video is highly recommended, due to much awesomeness which causes your ass falling on the ground!



Now, let's explain what we saw.

- first, there is a new cool thing for Laser general. His Power Plant structures got unique upgrade, Laser Fences which can be upgraded from rank1. Laser fences will protect Power Plants from sabotage, and capturing by killing any infantry which comes very close. It also provides additional health to structure. But upgrade is not cheap, and drains one power point.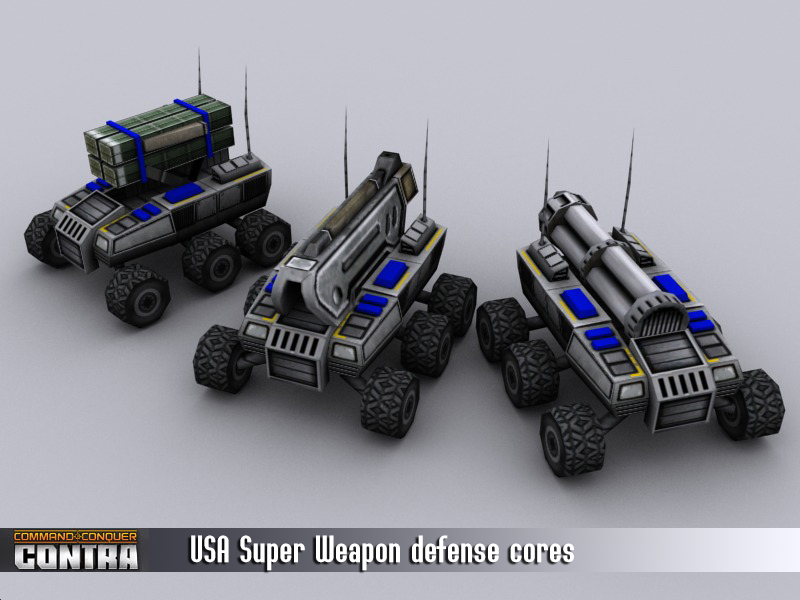 - defense cores are special vehicle units for Super Weapon general, which can be produced from Command Center. From left to the right, Patriot, Ion and Grendel. As we saw in video, they can be deployed in their respective defense structures. Their cost is equal to defense structure and half of the Dozer price. In balance order, they are vulnerable, and especially in deploying phase which takes around 7 seconds. Defense cores are great at reducing micro, and capturing more zones on map. Carrying them by Chinook and deploying multiple at the same time, is much easier than building each structure with one Dozer.

- Atlas defense structure is already shown:
Atlas defense
And now you saw it in game, with new weapon projectiles.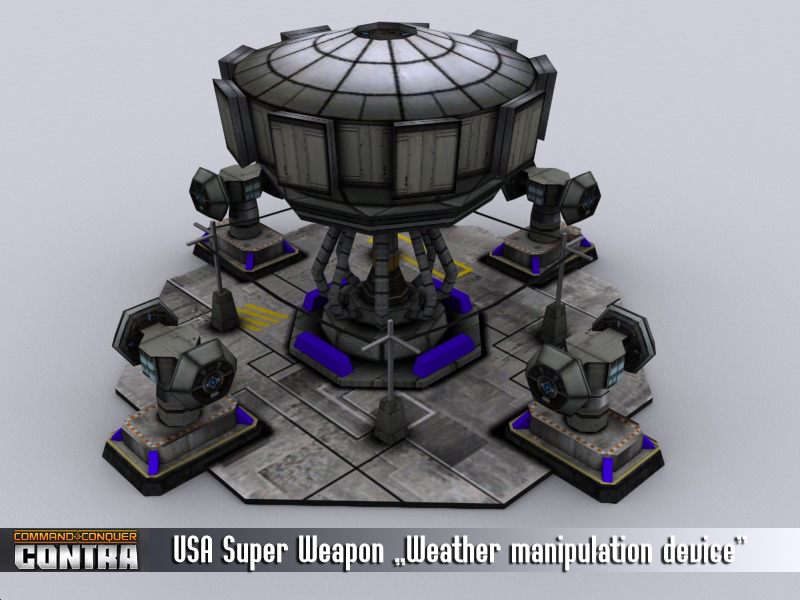 - Weather manipulation device, is actually replacement for Blackout Missile System. More or less, it acts the same, but more visual effect is given, and will be even more. It also deals a bit more damage.

- Thing which is not shown in video, is Gatling addon for Patria



In order to balance Infantry vs. Airforce matchup, minigun upgrade for minigunners is moved to rank 3, while Gatling upgrade affects Machinegun Patria both visually and with firepower.

And last but not least, is visual improvement on all USA structures, thanks to PredatorBG who took some time and effort to improve them for all of us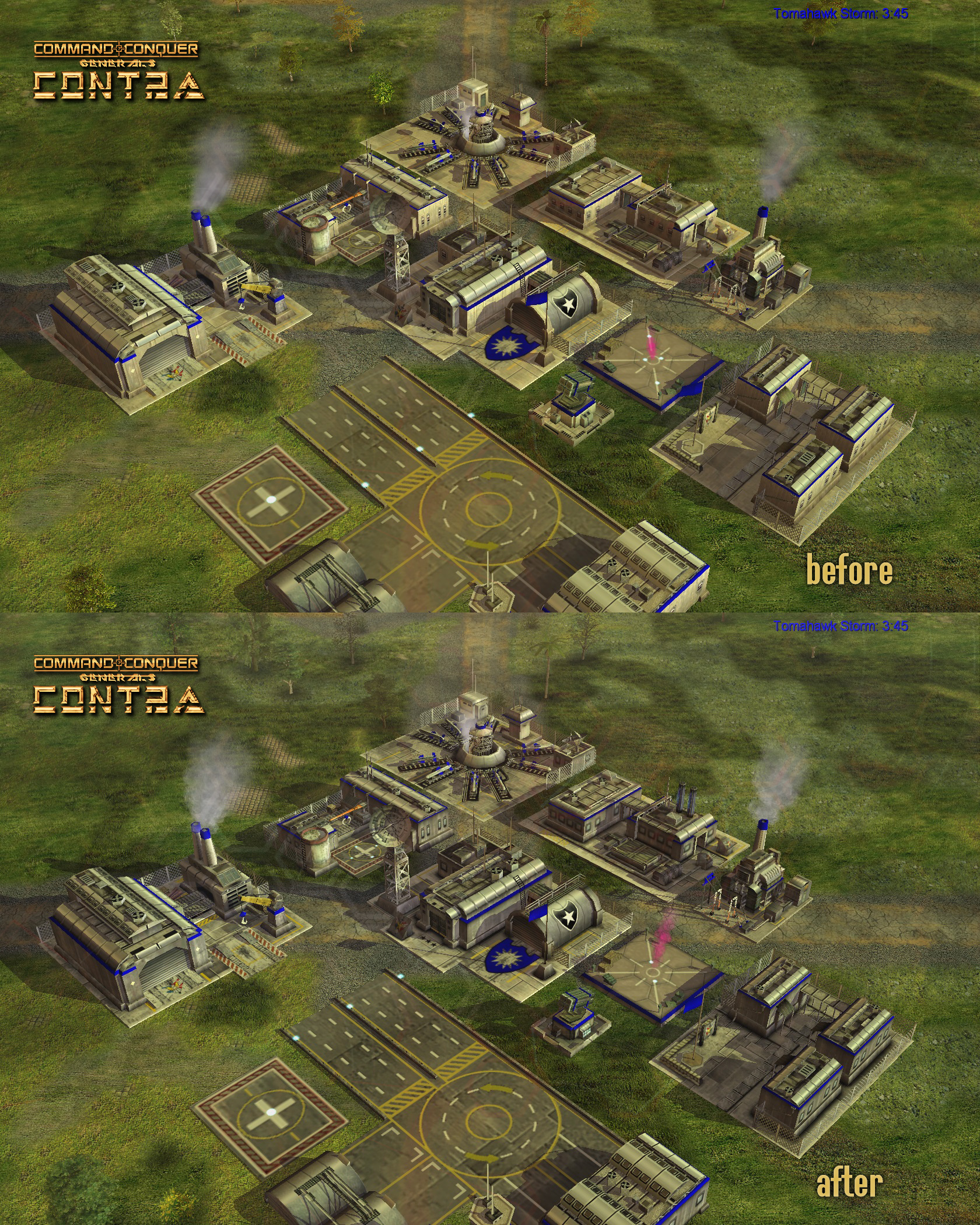 We would also like to thank Hecthor Doomhammer who gave great review of Contra mod.

Youtube.com

That's it for this update, see you soon!