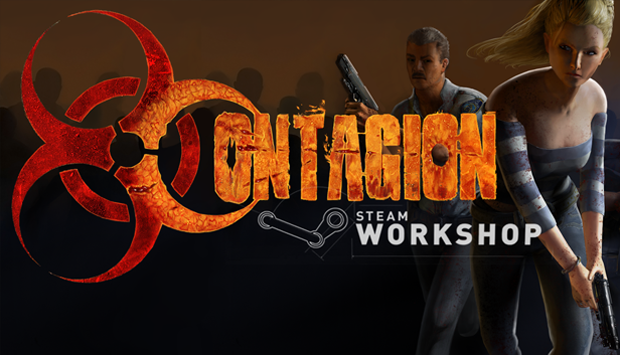 Today's update may seem smaller than it really is which has more to do with a great deal of work than the lack there of. Since our July 31st/August 1st release our focus has been on the Free 1st DLC Bundle and the Core Game Mechanics much of which is still being prototyped and tested for upcoming releases.
There hasn't been a single day of inactivity and we may have some additional surprises coming your way. Even with me flying back home to the States to save the Company additional expenses and get me on a timezone to better run things with Alex Wright (COO) I already have a powerful NoteBook to continue my work and everyone knows what they're do. I will also be making my first public appearance via a popular Talk Show on October 10th, Sponsoring and Running a Large Venue with 32 high end machines in the center of ZombieFest (with possible special guest appearance), and I think we might hit up Universal and/or DisneyWorld (never been to Florida) the day before we return.
Our Changelog is missing a considerable amount of AI Code, Optimization to Code, and further steps towards including the features we've mentioned such as an improved and much needed lobby system for those not wanting to go through the trouble of setting up a server which requires the usual Port Forwarding and more or 3rd Party Lan related software, New Animation System for our MoCap Animations, Ranking, Unlockables, Stats, and cosmetic options for players.
I will not see my family for some time as we sort Immigration which means I will be lost in my work. This year is going to be a very exciting year!
Check out today's Update (Including additions that didn't make it in the Build Changelog Text)-
September 14th Changelog:
Added new triggers and challenges to Biotec
Added new gates to CE_StoneCreek
Added new sounds to improve atmosphere and immersion
Improved Sound Zones
Optimized AI Code
Optimized Core Engine to boost Performance
Optimized a significant number of assets to improve quality of game-play
Optimized the following maps. CE_RoanokePD, CE_Biotec, CE_StoneCreek, and CE_BarloweSquare
Significantly improved Zombie Pathing & Nav Mesh in CE_RoanokePD, CE_Biotec, CE_StoneCreek, and CE_BarloweSquare
Removed dozens of Bugs, Exploits, and Glitches in CE_RoanokePD, CE_Biotec, CE_StoneCreek, and CE_BarloweSquare
Removed obsolete Sounds and other Assets
Rebuilt numerous Biotec and BarloweSquare Props to avoid issues with Players & AI
Fixed a number of scripts for more accurate and improved game-play
More updates coming and without the major delays!
Very soon we will be leaking more about the upcoming Free DLC as you may have caught some of that in the past. All 4 weapons are nearing release status, All 4 new characters are looking great (Manuel, Yumi, Mia, & Curtis), Both Maps again right on track, and Flatline is looking very promising. There are rumors of a release date and originally was planned for 3rd quarter but too many deaths, babies, and overhauls have led to delays. We have no doubt that we'll release before years end only our 1st Free DLC Bundle and we promised 2 but while we have an internal date we do not have a public ETA just yet.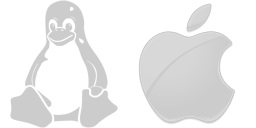 I've mentioned this before but the Engine we're currently on has led to numerous brick walls when trying to do as something as simple as creating working Linux Binaries let alone Linux & Mac Platforms. It wasn't built for it but we have a few tricks up our sleeve to try and sort this out. If for any reason this does not pan out our only option is to update to a later Engine which considering the fact we gutted the original for the most part is not an easy task.
We are currently interviewing some of the best and brightest to either work it out or take up Valve's suggestion to move to a new Engine which will require some delicate coordination so that we can still update the existing Engine while building up on the new. No matter what happens our goal is to keep our promise and release on both Linux & Mac. We owe it to our fans but more importantly to those who made sure we hit that Stretch Goal! I rarely make promises so I never have to break em and I don't plan to break this one.
We highly recommend Linux and Mac users NOT purchase Contagion until this is sorted unless you're comfortable with Wine or Crossover.
Again I am flying back home and this will require a lot of effort to get setup with me passing my work to the team but not being as available as I've been with the community (I will do whatever I can to sort this out ASAP and maybe sooner than I expect). This includes our Weekly "Friday Frenzy" Twitch Stream & Giveaway. Some good news on that front is we've got an eager member of the team working out a SFM intro with a new music track specifically made for it when it will most definitely start back up and may even return with DLC in mind! For now please enjoy the latest Episode 31 (check out any else you missed as well as Contagious Gaming Playlist)!
Expect a pretty epic year! Wish me a safe flight(s) and remember just cause I may not be around for a bit the team is still working day & night and your support has always kept us moving steadily forward!
-The Contagion Team