It is with great pleasure that we at Monochrome LLC are excited to finally reveal our upcoming indie game-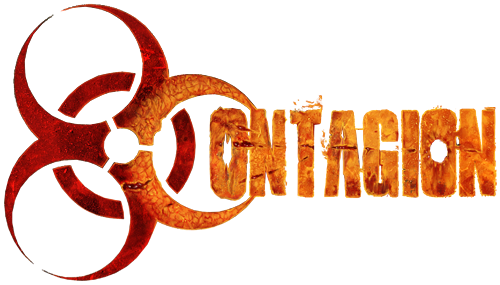 Contagion is a spiritual successor to the hottest Half-Life 2 mod since 2008, Zombie Panic: Source. Eugene and Marcus, icons of the mod return to do what they do best - Survive and stomp out any undead that may cross their path. Contagion will be a story driven, atmospheric experience, throwing you into the middle of a zombie outbreak with a focus on survival. As the player you will not have the luxury of a suitcase of ammo and a trolley to carry along your weapon stash.
Contagion guarantees not to be your average zombie game and will pit you against unique and terrifying enemies, new features, a variety of new weapons to choose from, and a powerful soundtrack that promises to completely immerse the player in the world we've built.
We would like to thank our incredibly loyal community for all their support and point out that it was because of a large number of enthusiastic ZP:S players who asked us to work on a Single Player version that inspired us to move forward with this project. We would also like to thank Valve, who've shown both mod and indie developers a generous amount of support and it is with our trust in them and their ever changing engine that we'll be developing Contagion on the Source Engine. We're also excited to announce that we will be looking for playtesters to test our existing alpha build soon.
We're sure you have many questions to ask or you are interested in learning more so please visit our forums -here-
-Monochrome LLC