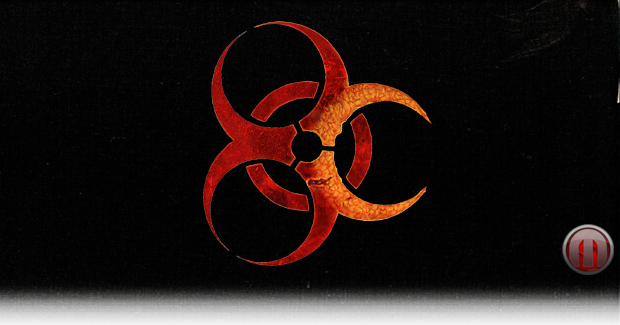 Time for an update...
Dear fellow ModDB'ers, gamers and modders. So much has happened since the release of the rogue train DLC that it's gonna be a long write-up if I where to explain it all. I'm pretty sure the first thing to catch your eye on this update is the banner image which belongs to Contagion. As some of you may know already this is a spiritual successor to Zombie Panic: Source. I joined the dev team around the time when I was finishing up Rogue Train and it has been one heck of a ride so far.
The game is shaping up to be incredibly awesome. We have an amazing team of artists and for many of us this game is a realization of our dreams to be able to make a living off of doing what we love best; making games. Right now I've been designated as "lead level designer" and as you can imagine this task is incredibly demanding and it's also a very responsible position as well. Nevertheless, it's also a lot of fun to work with these guys and being able to do what I've been doing ever since 1187.
1187
This brings me to 1187. I wouldn't be where I am now if it wasn't for 1187, my wife (yeah I got married), Dec and the community that sprung up around it. A lot of you guys have been incredibly supportive and I have not forgotten that. I hope you guys can understand that I have to work on Contagion full-time which leaves little room for working on 1187... You have to understand that the core team members for 1187 have already moved on and it's basically just me by myself for now. I have the opportunity to make a living off of developing games and have taken this chance with both hands and I'm not letting go. It's been my dream to work in the gaming industry and it's now steadily becoming a reality.
This means that 1187 is NOT dead. Not by a long shot. I still have a lot of stuff to finish up on with episode two, but sadly I do not have a team to help me out. I will start recruiting once Contagion is out although I will still be working on Contagion full time, since we have a lot of plans for that game. But I hope to come back to 1187 and start work on Episode Two. On the plus side however I have learned so much more since Rogue Train that can only benefit the quality of the next installment of 1187.
I felt that I had to share this news with you guys, especially the loyal fans who are still waiting for Episode Two. I have not forgotten you guys, nor this mod. It will just take bit longer then expected and I apologize for that.
Contagion
You guys can check the game out here on our official website:
Contagion-game.com
There's a lot of info and media on it alongside a weekly comic made by the awesome Sick-Joe. We will also have tons of media updates in store to be released soon!!!
Also there's a profile page of Contagion over at IndieDB here:
Indiedb.com
If you guys enjoyed ZP:S and/or 1187 then be sure to vote for Contagion! It's shaping up to be an incredibly fun game that's frankly very unique and something entirely different from all the other zombie games out there. Brian Comer and Dec Doyle are among the artists just to name a few. Anyway enough talk, the next update I will post will feature more 1187 !!!
Thank you, Joure.