It has been a very exciting yet busy year for us and so we've put together a video to recap our development and the events of 2012. This is our first attempt at working with Source Filmmaker but not our last!
Also worth noting is the communities support for this years IOTY Awards putting us in the Top 100! There are only a few days left to vote for us in the final phase of voting! If you voted for us in Phase One be sure to vote again!

2012 Indie of the Year Awards via Indie DB
Our weekly release of our Official Contagion Webcomic is out now!
WARNING!!! MATURE CONTENT!!!
Contagion: Checking Out - Chapter 2 Week 1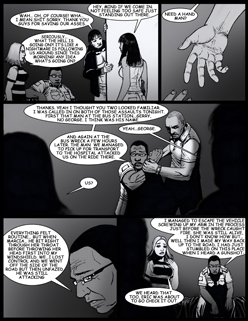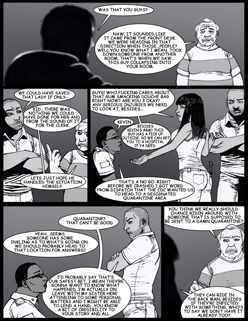 -VIEW THIS WEEKS WEBCOMIC HERE-
Watch the artist draw live every Friday at 11AM EST!
Livestream.com
Happy Holidays! 2013 is looking to be a promising year.
-Monochrome