I thought I'd make a little post looking at the construction of the Dustbowl world and the environments in the game. It's been really fun working on the environments and it's one of the jobs I have the most enjoyment in doing.
For those that have played the demo or seen the screenshots the HUB area (the starting location) has very simple, square rooms but the idea was always to do something visually a little different in each area. My thoughts here is that the player will always look forward to seeing what the next location will look like.
So...I'm working on a new location, I have to take into account whether it is a safe haven filled with NPCs or a dangerous outer territory with missions to accomplish and dangers to tackle. Another thing I have to take into account is the kind of location it will be, will the rooms in the environment be simple box rooms or will their shapes need to be quite different. For example some of the subway rooms are rather long and unique in their look and the train cars themselves resemble a train cross section.
Most of the time I have a clear idea in my mind of how many rooms an environment is and the layout, but if it's a large, sprawling world then I'll create a simple map as a guide. This was essential for working on the Subway but in regards to other locations I had a very clear idea of the room layout for the HUB, Gas Station and the Caves in the basement level.
Once I'm ready to draw up the rooms I generally begin with a template, this gives me the room's position on the game screen and a nice base to work from.
From there I begin to either draw a new room from scratch over the template or I change it's colours and begin dropping in objects to fill the environment from a vast library of things I've created. Once all this is done, I save everything out as .PNGs and import them into AGS where they can have their Walkable areas and Walk-behinds drawn in and get linked together through script so the player can travel through each room.
It's that simple, for the most part. Some rooms are so vastly different that they can almost be separate works of art taking time and dedication to complete (such as the caves) but it all helps keep the world unique and interesting to explore.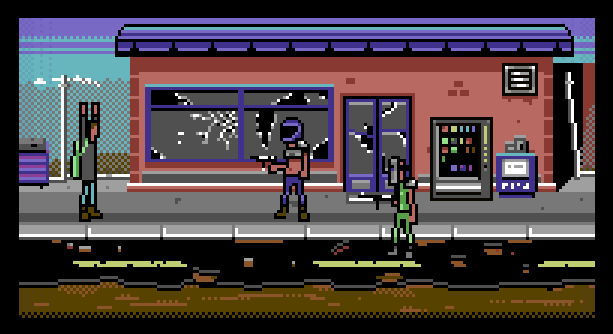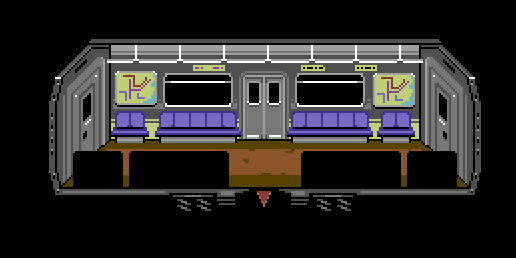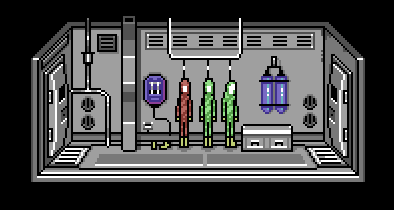 I hope you enjoyed that little insight into the creation of some of our environments but quite simply, it's just good old fashioned art and not much else.
If you like what you see then please follow us here and head over to our greenlight page and give us a thumbs up, we appreciate all your support!
Birritan