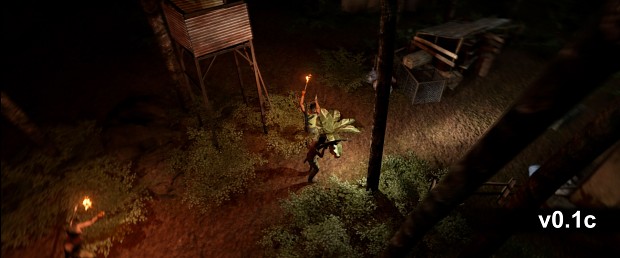 Greetings! We have just released our v0.1c update, a few immediate fixes for some of the feedback we've been getting over the last few days. We are working on our next big update - v0.2a but we wanted to add some really pressing issues that we'd had feedback on.
v0.1c Change Log:
Added transparency to leaves - foliage will go transparent if it blocks the camera
Added more informative loading messages
Added progress bars for objectives
Added more hint messages
Fixed a bug where you couldn't access Inventory after being knocked down
Fixed some level holes
Various bug fixes and optimizations
Tree transparency has most definitely been our most requested feature. Leaves and trees now become slightly transparent when they are blocking the player. This has been something we were only possible to achieve since the updates to Unreal Engine 4. We had built this system a long time ago, but lighting on transparent materials was dodgy back then and we found that assets would pop too much due to the changes in lighting and broke the atmosphere.