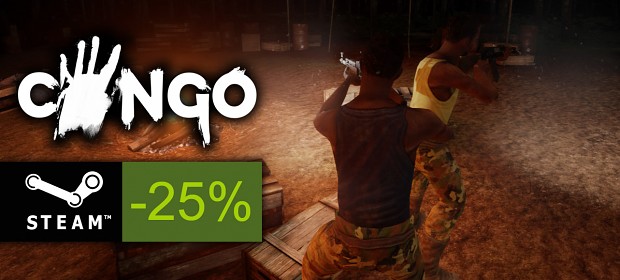 Welcome to all the new players and hello to the old ones!
Congo (single) and Congo (4-Pack) is now currently on sale until 30th March! Grab a copy for 25% less for a limited time!
Grab a copy todayyyyyyy and survive the jungle.... :D
Also, v0.2a is outtt nowwww! We have updated our HUD. Quite a simple change, but we have combined the top "Ammo count" and the bottom stack of current weapons. Definitely a lot smarter and definitely a lot cleaner. Let us know what you think!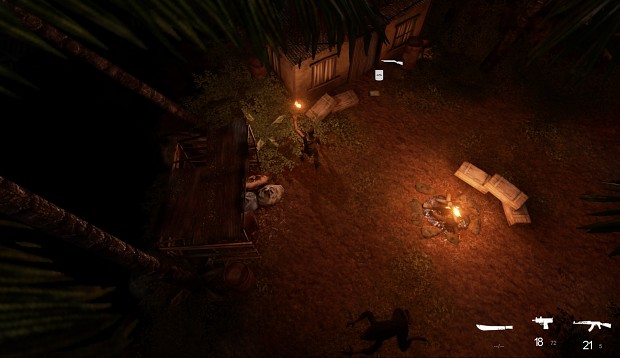 We have also fixed a number of bugs that were lurking around in v0.2 which included:
Mouse Focus
The mouse was sometimes not focused on the application which meant the first click could potentially click out of the game. This is now fixed.
Camera Lock after Inventory
The camera would sometimes lock after the inventory, but this is now fixed.
'Take Ammo' Button
The Take Ammo button has now been set to the Alt key. This wasn't working in the v0.2 but now it is!
Mac-10 Firing
We have changed the way the Mac-10 fires. It is now a short burst weapon.
Smoothed Spectator Camera
We have made a number of tweaks to the Spectator mode which means the camera is now much smoother.
Hope you enjoy the few tweaks and changes. Feel free to let us know your thoughts on the Discussions page. We are working on the next update already and stay tuned for a new batch of levels including 1 new Objective map and 4 more Defense levels.