To avoid future confusion, we felt it was necessary to knock out some confusion around reviving the project and the crew.

Question: Why not use the old models?


---
Answer: Half and Half. We do have plans to re-texture a lot of our old models. As noted in the comments, there is in fact no converter to take Torque .DTS models and place them into the Chrome engine.
Fortunately for us, we saved 90% of the models in default formats, requiring only to re-open the models and to re-save them with better textures and more detail.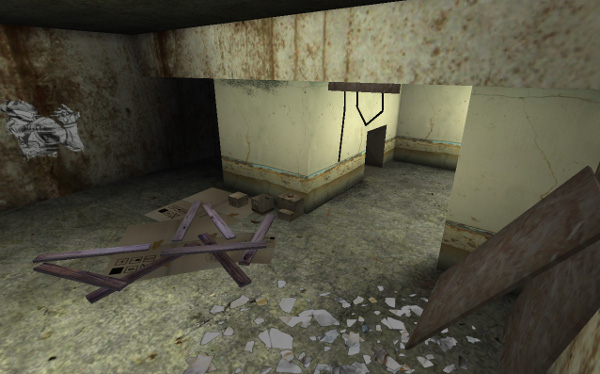 Old prop models, which are ~128 texture resolution, or even lower
Question: Why do models need to be re-done?
---
Answer: While our old engine, Torque was flexible, we set a very low bar as a standard. Mostly because some of the developer's PCs were low grade and we wanted all of the team to run the game.
We decided to set a definite higher bar. Chrome is a fancy new engine, and can very much handle it.
Our focus is, however, not aimed at graphics. Its just not easy for a smaller team.
Question: 'Round House Studios' only seems to have two members, why is that?
---
Answer: Not many members of our team even have Moddb profiles. Our group profile, 'Round House Studios' mostly had inactive members, so we decided to remove them all temporarily. This makes our group incredibly small and unreliable looking, but this is just mis-leading.
FoTacTix Edit: Keep an eye out though, we will be looking for some more talent soon.
Question: A project of this size, being re-started, doesn't seem like it will ever make a release. How could you?
---
Answer: Poor management, but mostly some poor choices in the start of production that hurt for months, even years of development. As shown here: These results were based off of articles announcing updates.

Prop models were created mid-way through development, and 6 months later did they start to be really textured. Not to mention the engine switching, and lack of alphas.
Also note the episode release plan was started mid-way through development, and the first episode was entirely off plans with what was originally developed.
The new plan will at best look more like this:

The first episode release is simply rough game-play. Its also noticeably shorter and easier to achieve.
Technically we are ahead of schedule, since the concept is already rolling and 'officially' concepts shouldn't start until August 1st, our first actual day of development.
Question: After you finish the first release, what then?
---
Answer: After the initial alpha, we plan to release episodes every several months with widely varied story-line and characters. I won't say anymore at the minute. :)
We hope this clears and confusion or questions.
If you have any other questions, I can answer them in the comments below.
Thanks for reading!