You may know that, when it comes to developing a stylish videogame, quality concept art is kind of important.
It happened that our 3D modellers were running around the office with their heads on fire, yelling "we need more concept art for the latest levels! We don't have nearly enough!". We were puzzled at first: concept art? Then we realized. "Oooooh, they want more of those pretty images! Alas, let us go to those people who know how to make pretty images out of nothing, and inquire."
Turns out, those people need references. No problem, we got tons of those! We started mentioning all the esteemed professionals we worked with, our past and current employers, rattling off a list of contacts to obtain those references. The pretty-images-makers were confused. Then we realized. "Oooooh, they want real images that recall what we would like to see on their pretty images! Alas, let us search the internet far and wide."
(This may or may be not a fictional representation of our workflow).
Now that we are actually implementing those latest levels, we looked back at the concept art we created for them, and thought "maybe this is worth sharing". So here you go.
Abruzzo
The third racing world for Redout will be based on Abruzzo, an Italian region with a remarkable coastline and even more remarkable food. The region is full of mountains and peaks, the sea has carved its way in and eroded the soil, creating new beaches and rock pinnacles. Lush greenery and gigantic trees dominate the landscape. Some villages still exist, populated and maintained by locals.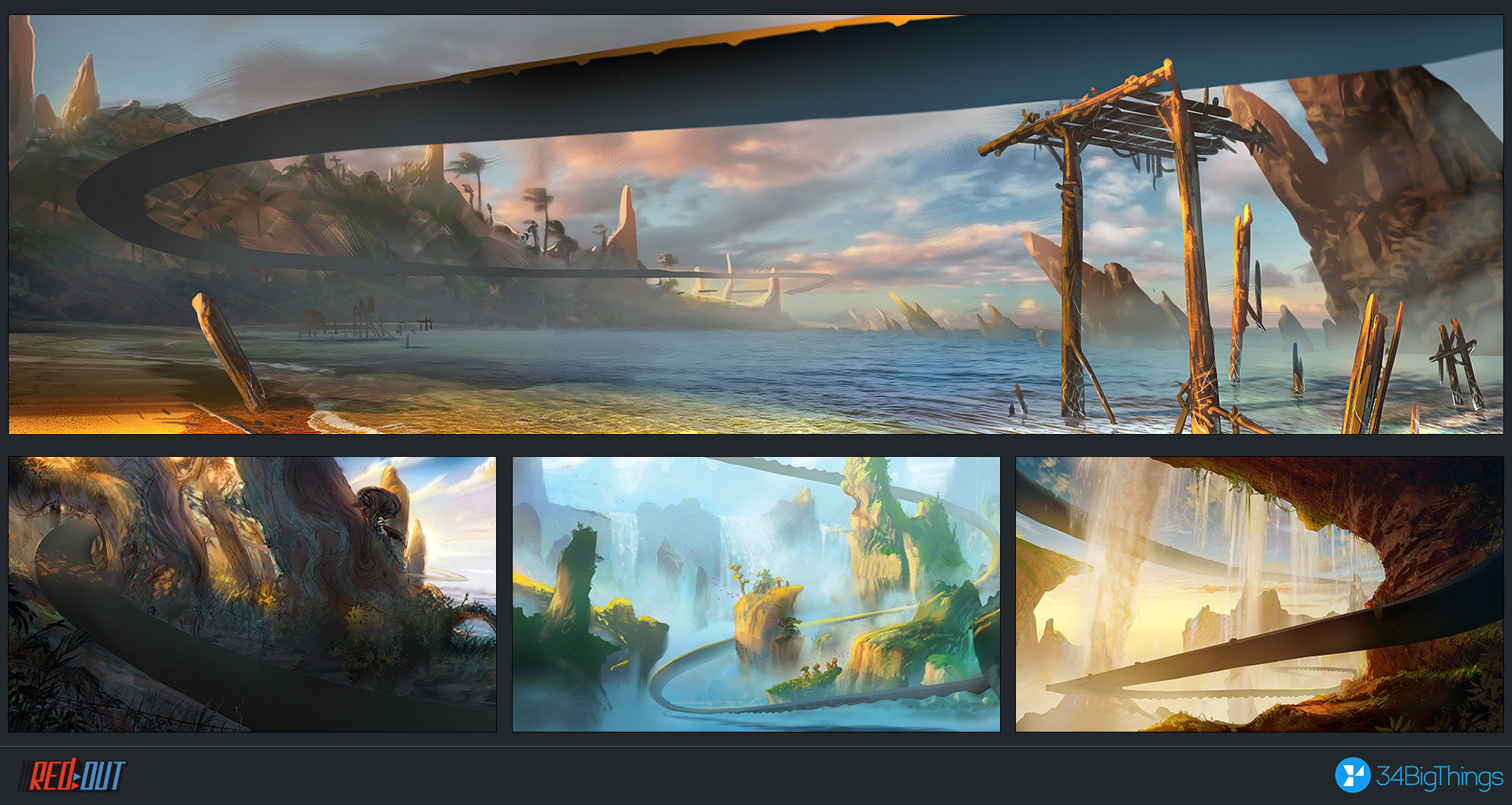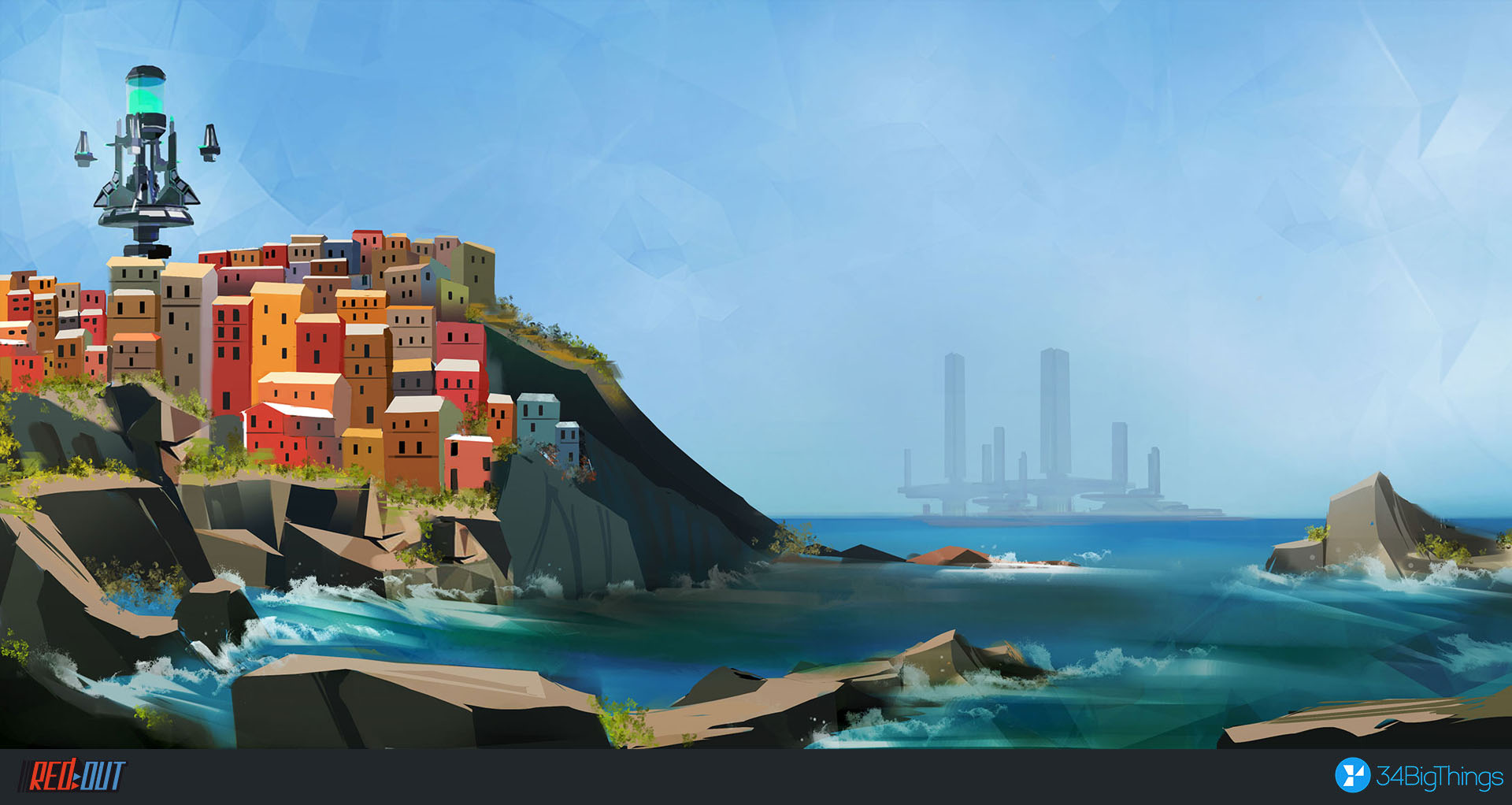 Volcano Island
The fourth racing env will be a volcanic island somewhere in the Pacific Ocean, a fictional place with not much food but lots of lava and underground shiny caves. This used to be a huge mining complex, with a network of underground caves spanning miles, until the volcano woke up! But a Redout pilot is not afraid of some lava spills.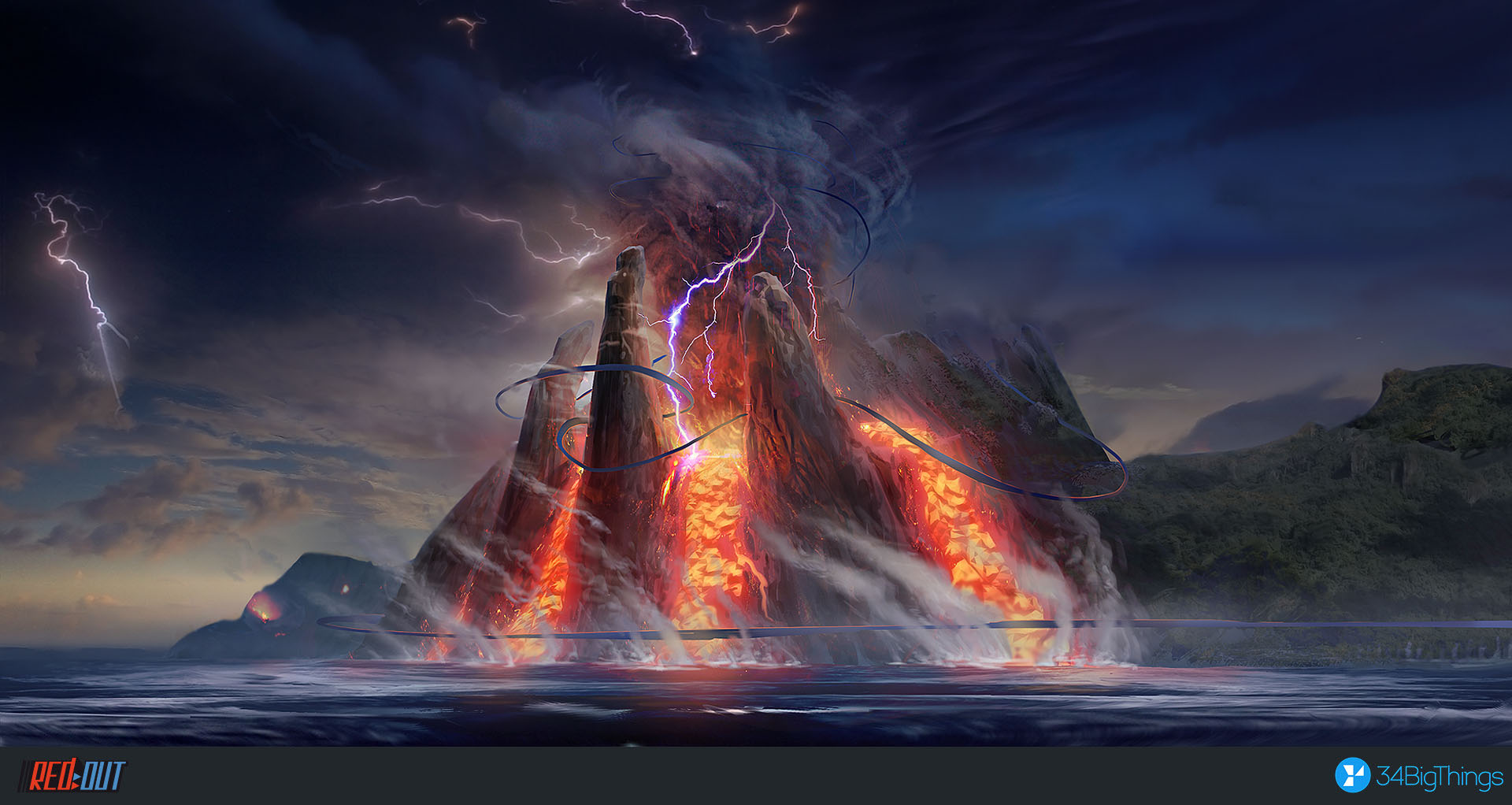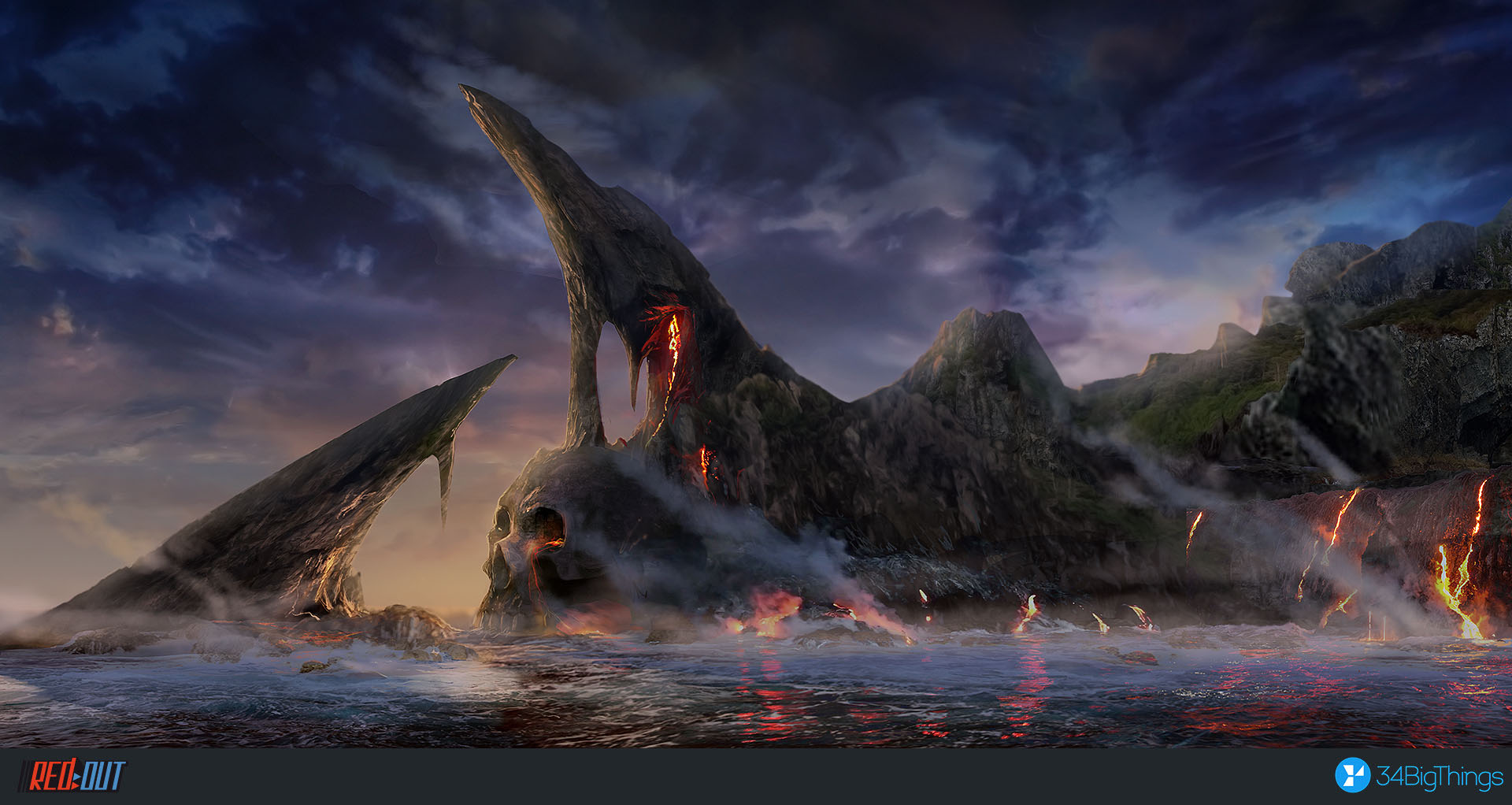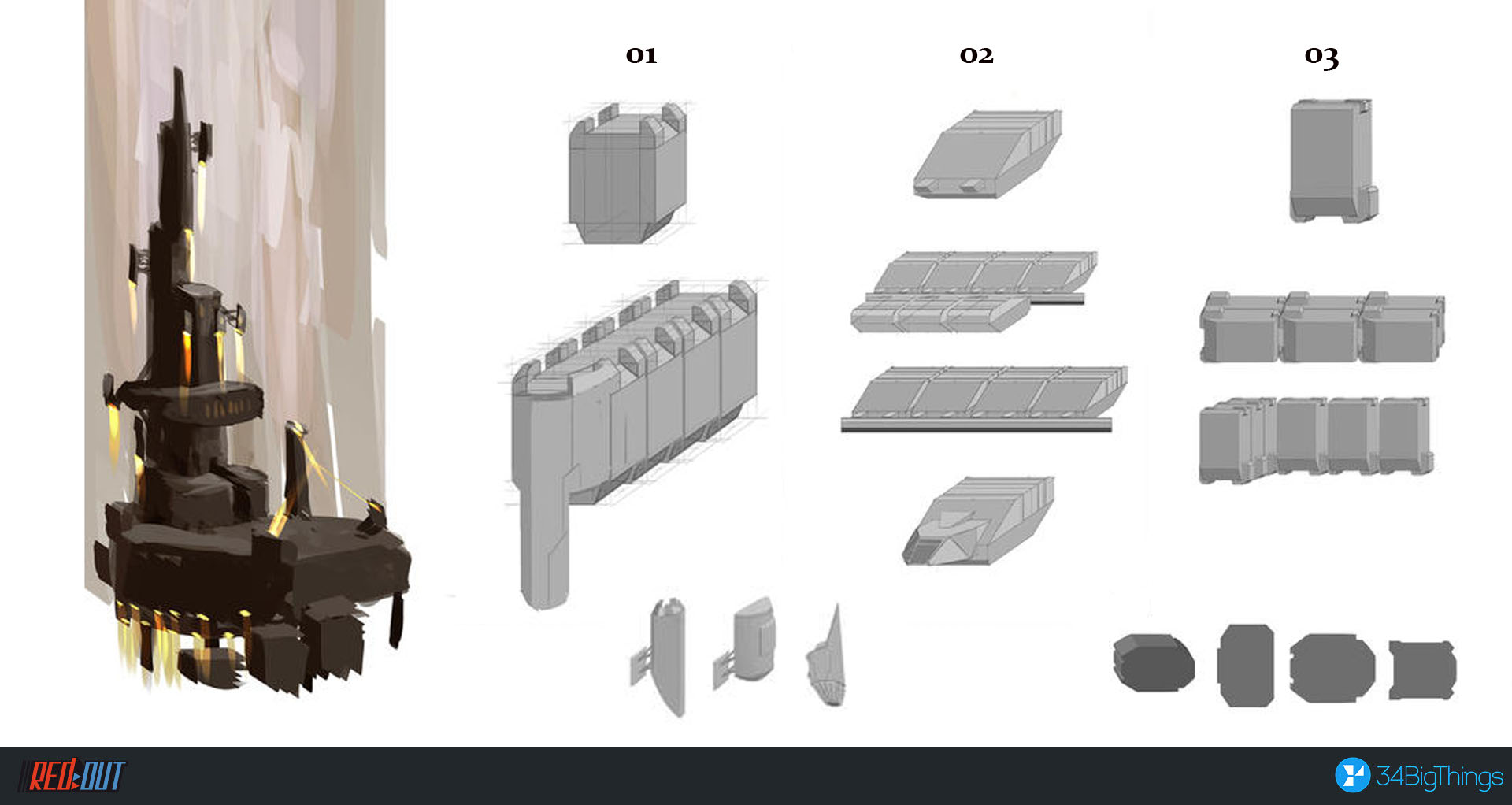 Contact
A reminder that our intercomm is always open to your valuable comments. See ya!
Facebook: facebook.com/34BTredout
Twitter: @34bigthings
Mail: info@34bigthings.com