Hello everyone! My name is Eleanor and it has been my privilege to embark on the wonderful, yet terrifying task of translating the thoughts and ideas of many talented minds into the visual plane.That is to say, I make the concept art for Greywater.
I first started work on the designs for the landscape and general imagery of Greywater drawing influence both from the traditional Steampunk/Victorian aesthetic, as well as etchings and illustrations for children's books. Because my initial drawings were rather positively received by the team, I decided to carry the same influences forward for my current task: the characters who inhabit Old Town (although the Tinkerer does have something of an Alpine sea-captain vibe going on).
The general process for my work is fairly straightforward: I produce loose sketches for the character or subject, and the rest of the team provides feedback which goes into revising and honing the appearance of the subject for future sketches, until we reach a consensus for the final drawings.
Without further ado, I present to you a sampling of my work:
The Machinist
(to whom Tavish is apprenticed)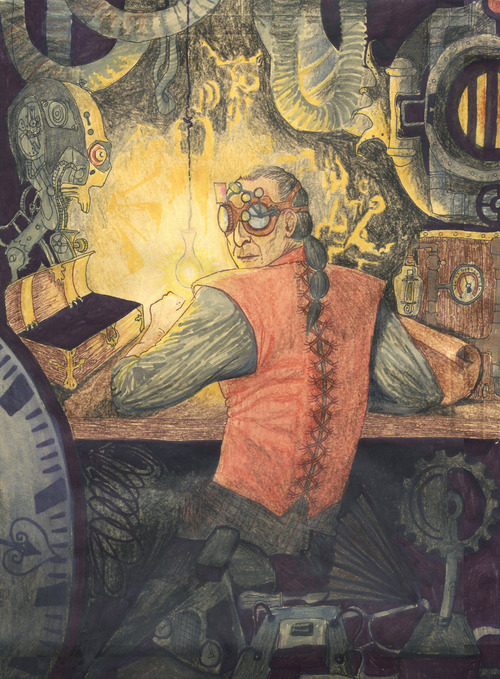 The Doctor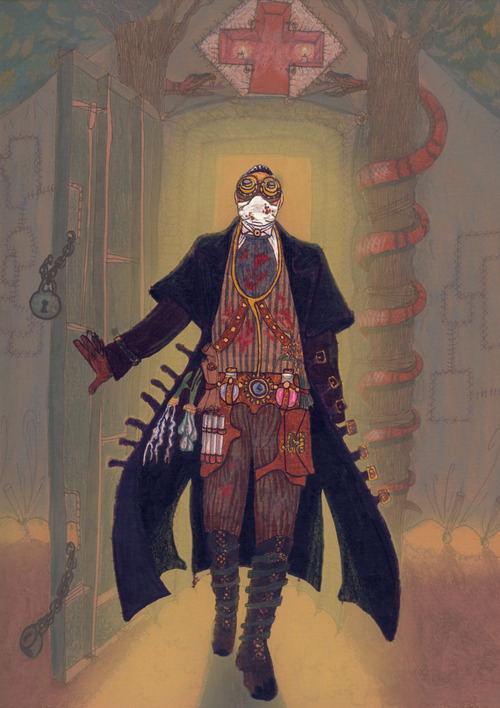 The Tinkerer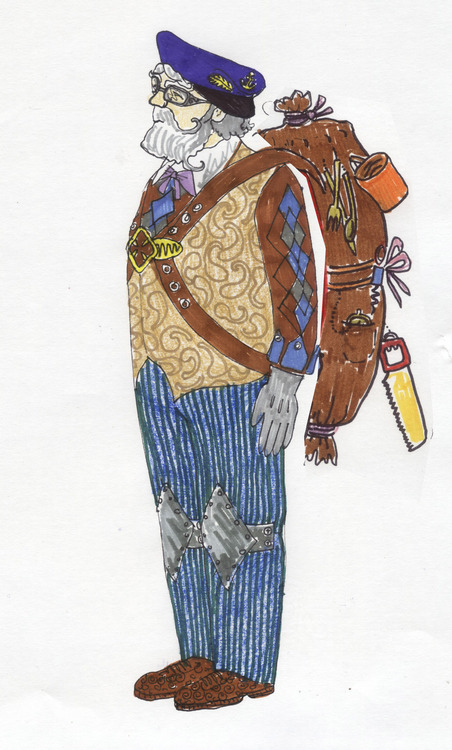 Oldtown Greywater (Residential)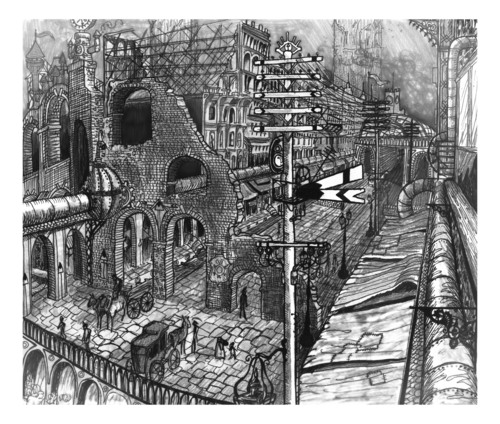 The Tinkerer's House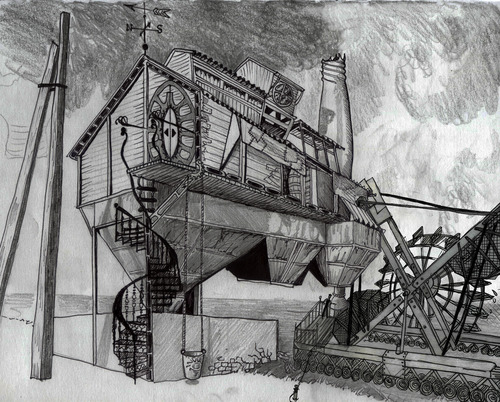 A Rough Map of Oldtown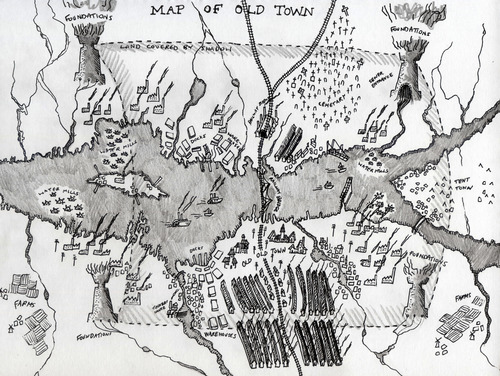 The Heart of Oldtown
as seen from above (rough draft)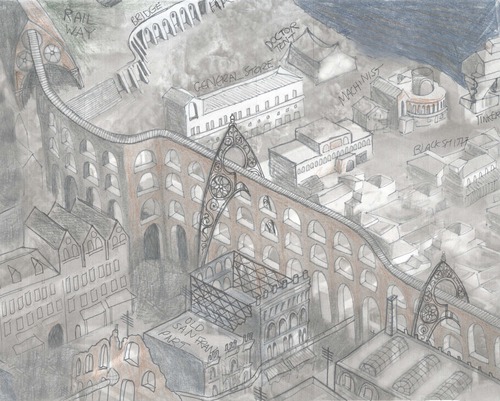 Various Oldtown Flora
(Drafts)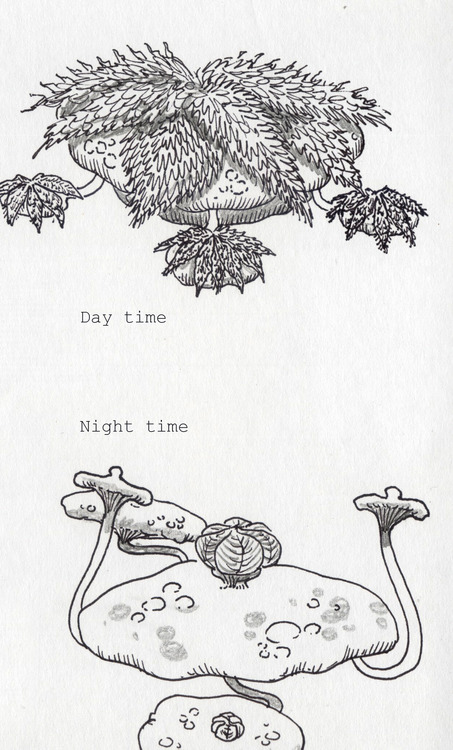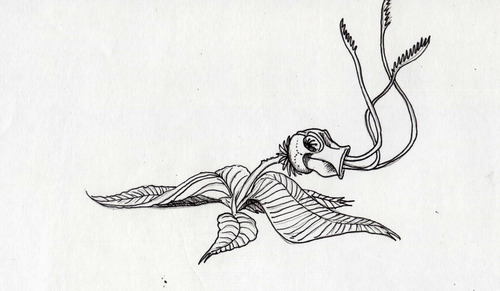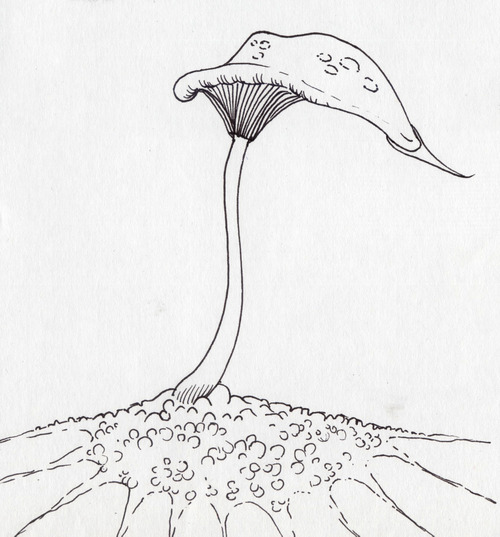 — Eleanor