Concept Art for the Game Levels
The Inquisitive Giants
Among the very mystical creatures that abide the human kingdom, the giant gold fishes are seen in various lakes which can support their appetite. Usually feeding on aqua vegetation, the giants have a liking for lotus leaves, to such an extent that it can threaten the survival of the lotus plant. Usually at peace, they are known not to bother humans, though spotting these during the night is always a sight. Their body reflects the moonlight, shimmering and sparkling adding to their mystical look.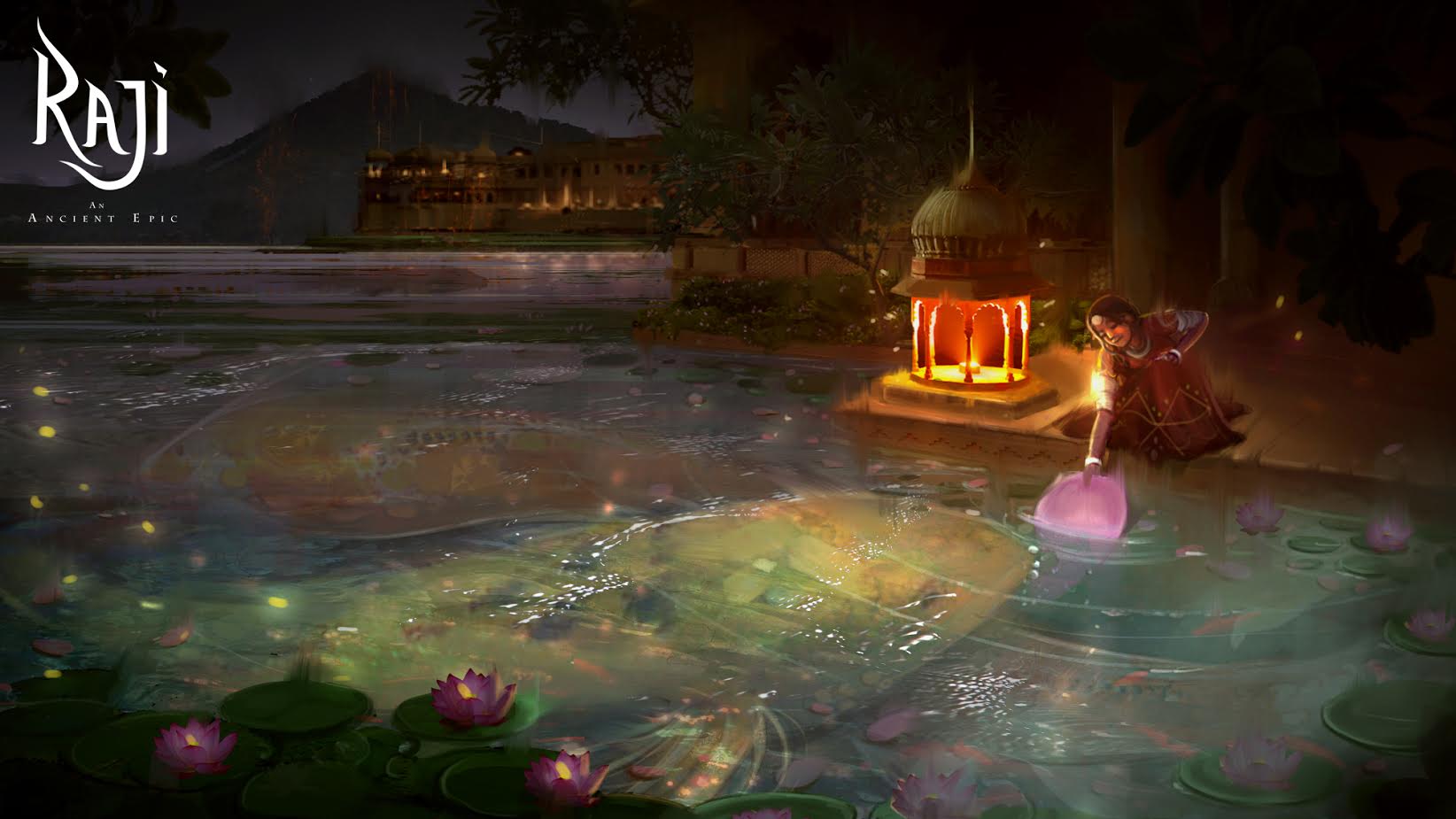 Fallen Fort
An ancient fort engulfing a city at the edge of the human kingdom, which is the hometown of our protagonist Raji and her brother Golu. The city was least prepared to defend itself against organized militia, let alone an army of demons. The fort fell swiftly without any resistance and Raji was knocked unconscious, waking up a day later at the edge of the fort hill. The concept piece captures the disparity and loss that was wrecked upon by the demons, most humans were taken prisoners and the fort is totally isolated to receive any kind of reinforcement.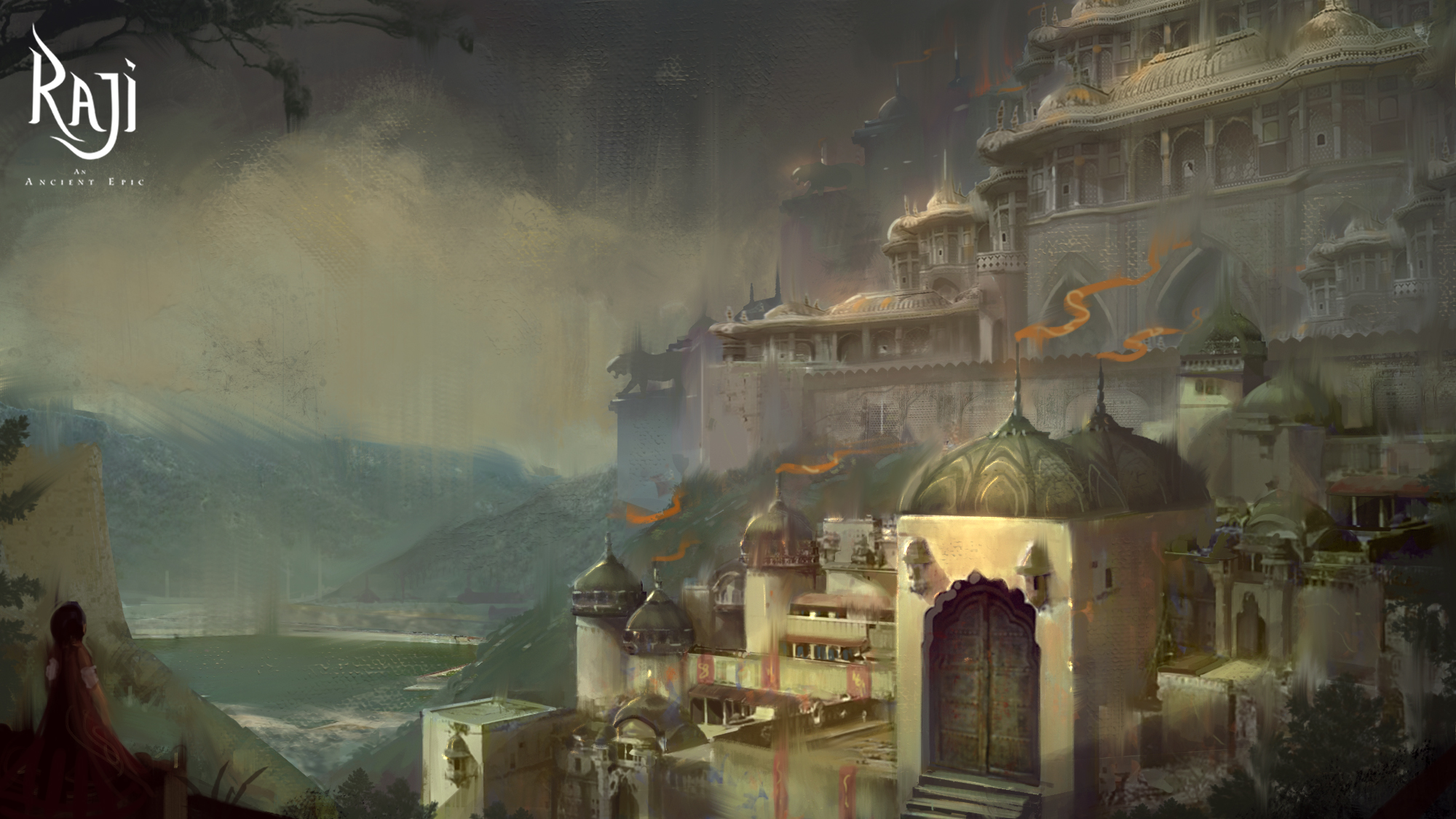 The Old Capital
The next concept piece takes us to the old capital of Jaigarh, the most vibrant and live city known to the humans. The city of Jaigarh received the warnings from the survivors of the first onslaught hence the population quickly escalated to a panic resulting in civilians, abandon the city. The army of Jaigarh who has feeble experience keeping siege is counting on a miracle. Soldiers and generals despair over what has been described to be an army of giants, ferocious beasts, agile assassins and bloodthirsty demons. Ever known vibrant and colorful city of Jaigarh is to witness it's greyest days, with reinforcement days away.