So, heres a little devlog of how the game is going so far as it's been really quiet this recent weeks. So the game is being developed inside Visual Studio 2015 using a code called VB.NET.

The old version of Beyond used a code language known as VB6, which wasn't very stable at all and couldn't hold masses of data, I was limited to tools and features I could add to the game. However with VB.NET being a stronger, capable code language. It is the perfect place to set the game up, so I'm gonna get into what I have done so far.

Custom Server:



The old server took far to long to load (Est. 3 - 4 Minutes). The new server boots up within 700 - 1000ms which is a huge improvement compared to the old version of the game. But there are many reasons for that.

New titlescreen (W.I.P):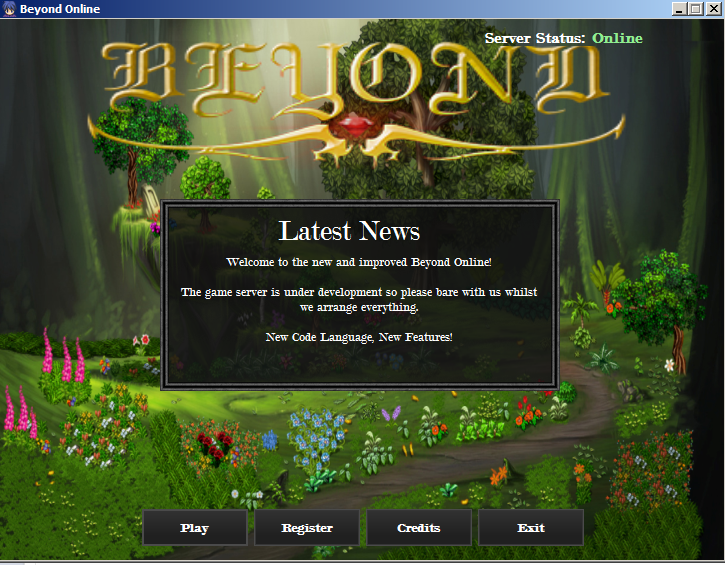 Character Creation (Removed custom creation for now. Need to implement a new/better version. But you can write your own descriptions! Lol):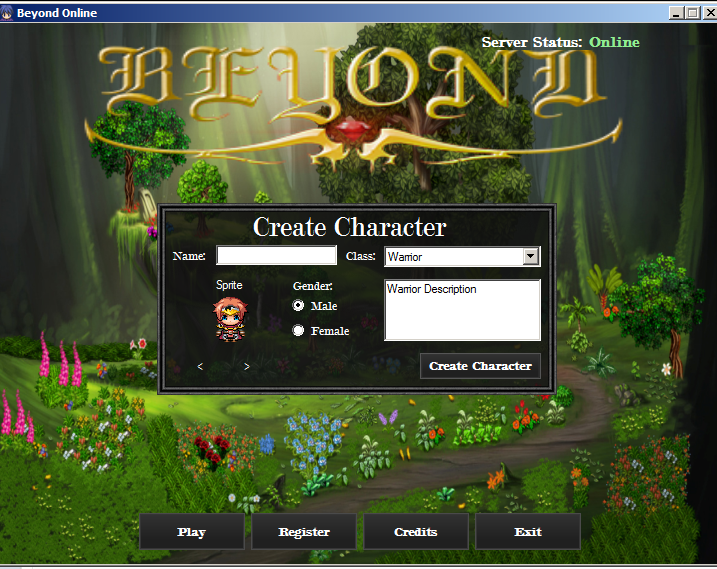 The Client has no maps currently created, I'm focusing on features/graphics before I start mapping. I am going to be creating my own custom graphics, it'll make the game look a ton better and more unique!

Client Screenshots: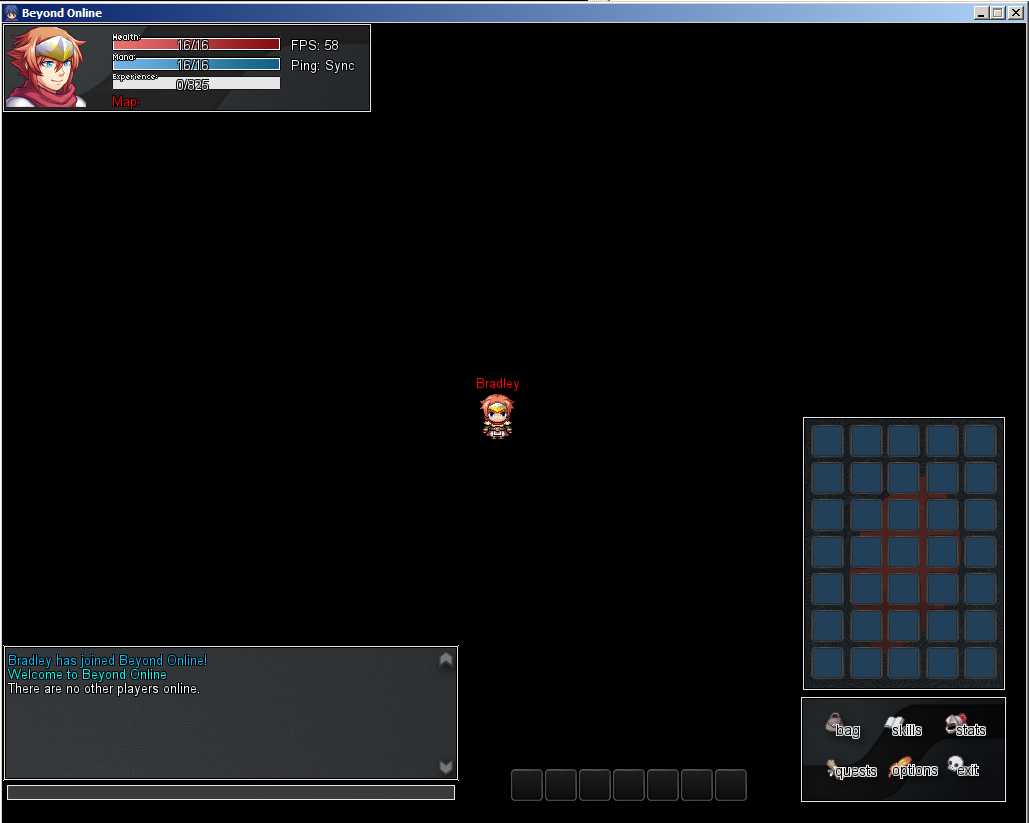 This was a huge request! You can now change the size of your screen without making it go pixelated -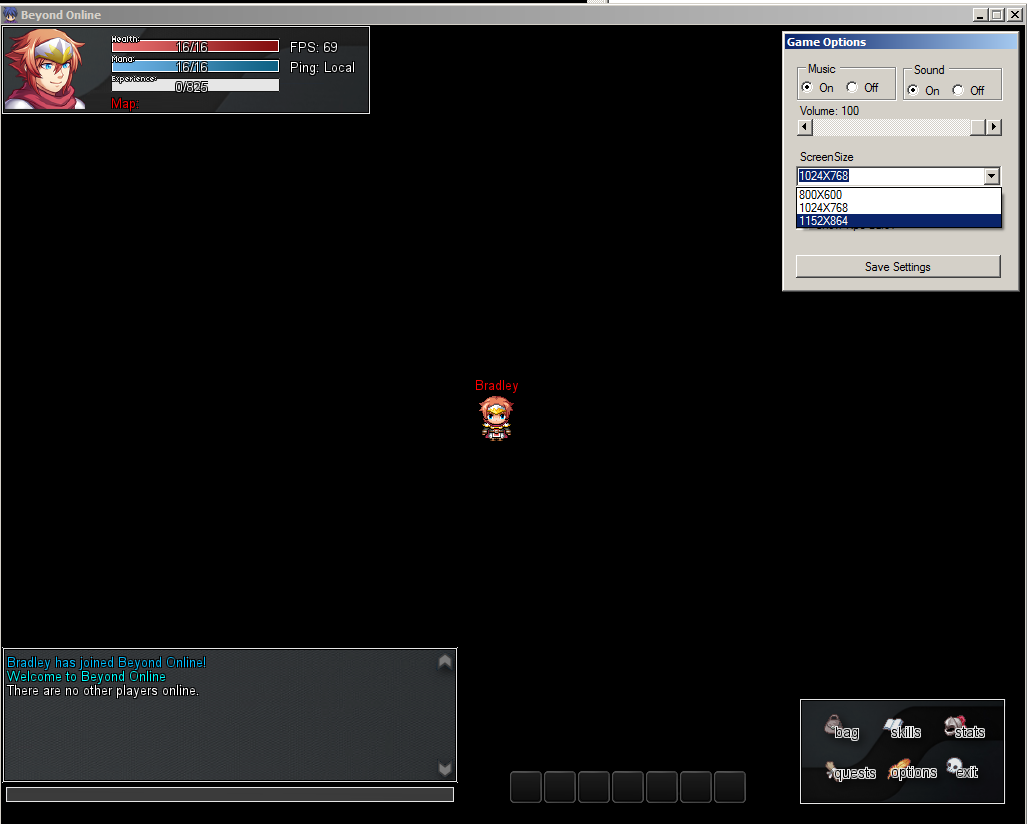 Better Stats page with additional resource stats -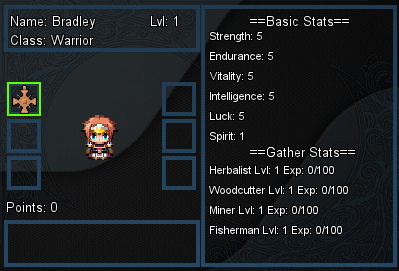 That's all folks! Hope this was a nice update!