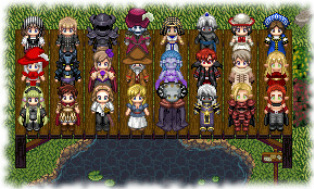 Win one of five chances to be immortalised in a computer game as a companion NPC. You will have a custom sprite designed just for you, and you can customise your character's race, class, and spell list. Your character will then become a regular guest at Fortune's Tavern and will be hireable by players to join them on ARPG style quests, and to defend the tavern from faction raids.

Each winner will also receive a free copy of Fortune's Tavern a week before the official release date.
Competition ends on the 30th of September 2014
TO ENTER: Go to our competition page and follow the instructions!