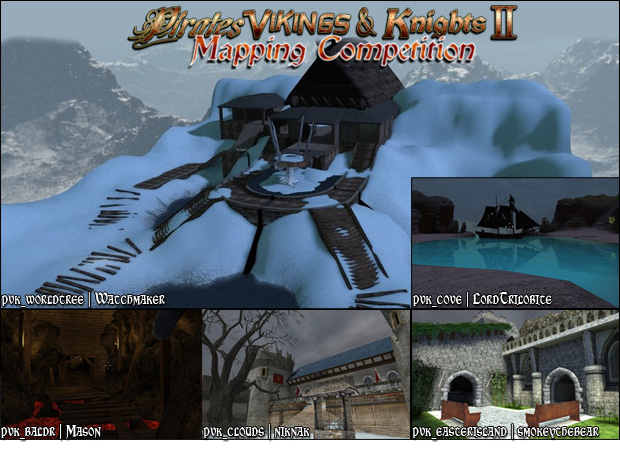 Our first ever mapping competition (Sponsored by Noesis Interactive) is well underway! We've already seen some great screenshots of maps in the making and are looking forward to getting to play some of them as the contest draws to a close in April.
I highly recommend you check out all 15!
Of course, this wouldn't be possible without the great prizes provided by Noesis Interactive. They've got some amazing DVDs on everything from 3dsMax to Vehicle Scripting in Source. For more great products, Visit their site!
I recently sat down with Gez the Healer over at Modscene Musings for an interview on PVKII and 2.3.
GtH: Tell me about……the Gestir!
CT:The Gestir is our bad ass new Viking class! He's sporting a long Spear for thrusting, a handful of Javelins for impaling and a Langseaxe/Shield for peeling apples.
They've got some cool 2.3 media to showcase with the interview, you should check it out here!
In other news, the t-shirts showcased for the competition are now on sale for everyone! As it stands now, we have the Viking's "You are no man!" in t-shirt form as well as a few other goodies including mugs and thongs :)
If you're interested in showing the world just how much they pale in comparison to your manliness, Let them Know!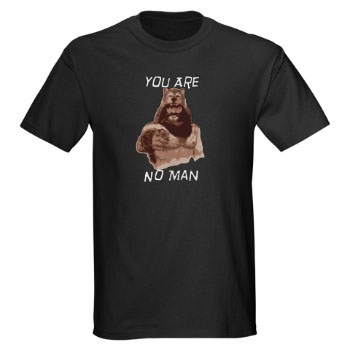 Stay tuned this weekend, we'll be releasing some info on 2.3 and the new Orange Box features we've been working hard on! Here's a little sneak preview: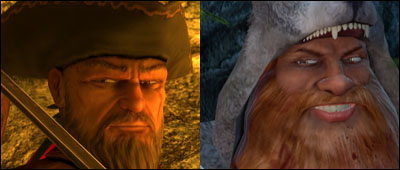 As always, be sure to stop by our forums and join our Official Game Group on Steam!