Children of the Sun - Units
The last update to our unit and structure list is the Children of the Sun unit list. As we finish more units we'll keep it up to date with images.
New Website
While it's been up and running for over a month, we haven't publised the fact we now have a new website. The site is graciously hosted by The C&C Guild and can be found at ra3unleashed.cncguild.net.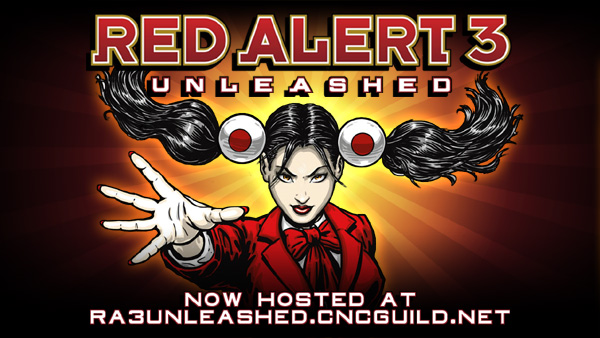 The site includes the majority of the work shown our ModDB profile, plus a few extras including a forum for discussions for both team members and the C&C community. Parts of the website are still under constructon, but all the best stuff will be available first on this site.
Competition
And with the launch of the site, we're launching a competition to name a whole selection of Children of the Sun units. The unit list wil show a number of units with the name replaced with "Unknown Name" that will link to our forums. Each unit description will be numbered, and all you have to do to enter is submit your suggestions with the number of the unit the name is for.
There will be two stages to the competition, the first round is submission of suggested names. You can post as many names as you wish. We will select the best names and then the second round will allow anyone to vote for your top name with the winner getting the unit named.
Good luck, and get those creative juices running!