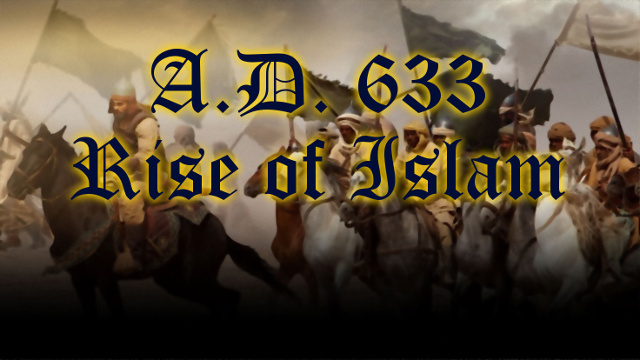 After a long hiatus, we've finally updated A.D. 633: Rise of Islam for compatibility with the latest version of CKII!
Besides compatibility updates, the follow changes/fixes were made:
The Rise of Islam event chain has been tweaked. There is no longer as much chance of it aborting mid-way, and human players can follow the chain the same as AIs (using the same casus bellis).
The first appearance of the Shia caliphate now brings more Muslims to Shiism
Hellenic characters have the option of choosing a patron deity, similar to the defensive pagans. Options will vary based on the character's stats and traits
More Byzantine events and decisions are available to Hellenic characters
Cushitic religion icons and flags have been updated to be more visually pleasing
The "Become King" ambition for tribals in land with no de jure kingdom now works properly
And more . . .
Please click the button below to download now!