Apex Industries Consolidated
- Your preferred producer of droids and droid related products, be it hardware or software.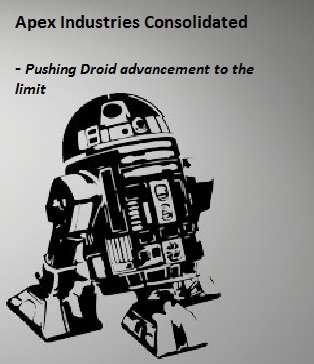 At Apex Industries we produce thousands of different types of droids. Made for everything from labor to administration or armed conflicts. We aim to manufacture a droid for every purpose in the galaxy, naturally this is an ambitious undertaking, a goal we may never reach. But in our humble opinion, one worth our investments.
In this catalog, we would like to introduce some of our highest quality products. Naturally, the price matches, but depending on the size of the order, we do provide some considerable discounts that just might make the expense worth it. Of course you can always inquire about some of our cheaper products, we have a droid for every wallet!
---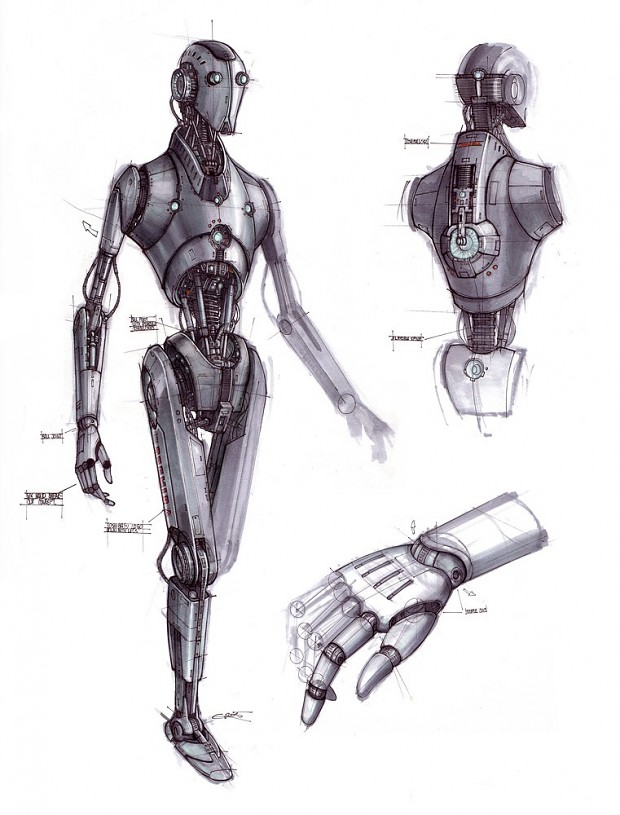 We would first like to introduce some our our labor force and construction droids, the first being the LD5-AIC. This droid is our most recommended droid for use as a labor force, with a life expectancy of at least 50 years under harsh conditions. Its outer components have withstand temperatures of several thousand degrees and in cold environments can remain functional at -300 c, with inner components that are made out of anti-corrosive materials. Should the need arrive, the droid can be outfitted with an extra power pack for a low powered shield that enables it to withstand extreme pressure as well. (Disclaimer: the droid is only designed for construction and similar labor tasks, it is not recommended for use in any other capacity).
- We also still sell the LD4 version if you are interested in a cheaper version. Contact costumer support for expedient service!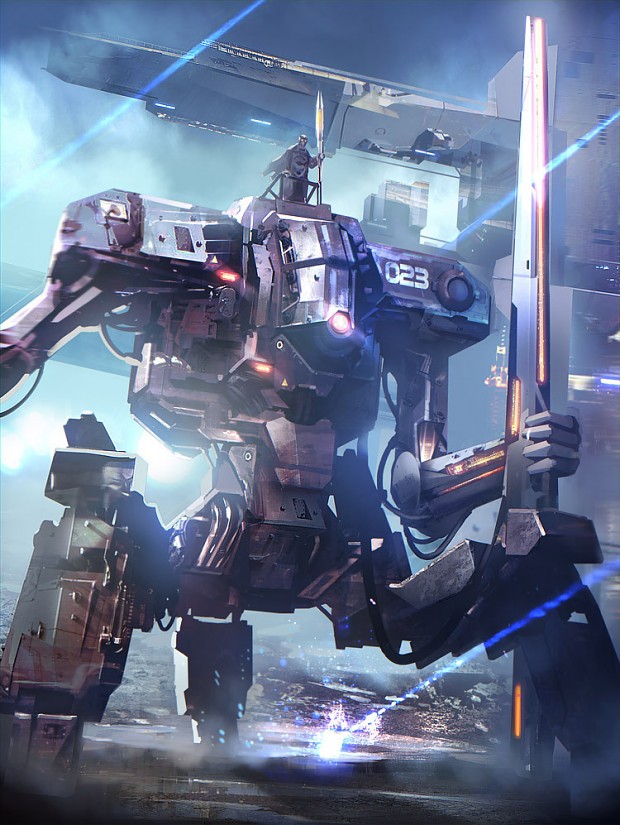 In need of a heavy lifter for large construction products? Are the local Rancors unsuited for this? Check out the HWD-AIC; Capable of lifting a thousand metric tons easily and comes highly recommend by Corporations like Coruscant Tower Construction and the Sluis Van Freighter Enterprise. Like our LD5 labor droid, it is capable of working under harsh conditions and is composed of the best and most resistant materials commonly available.
---
Apex Industries Consolidated also have a military production section, for those of you seeking a way to defend yourself, be it from pirates, mercenaries or government oppression!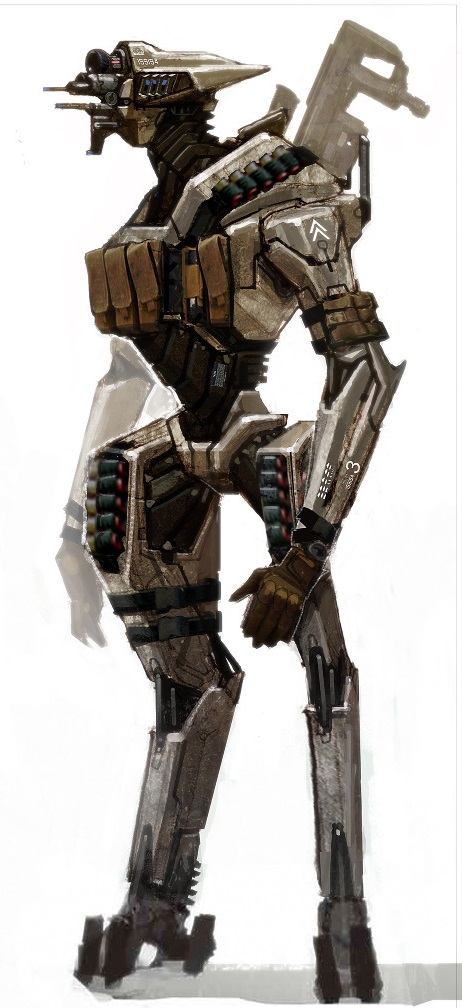 First we would like to introduce the ACD1-AIC; the very first in a new series of Advanced Combat Droids. Highly mobile and flexible and with the latest in targeting protocols. These droids are made for anyone with a need for a droid that can fight off most opponents that you might come across and can adapt to changing situations. (Please note that the discount offer when ordering large quantities does not count for this droid line)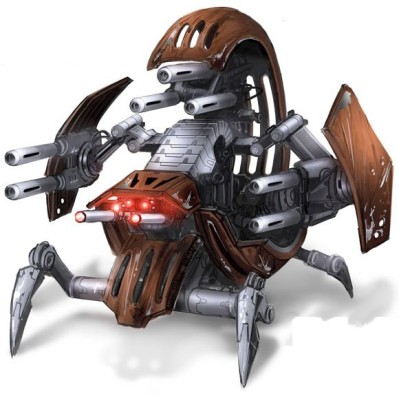 Next we would like to introduce you to another new product, the DS3-AIC; designed and produced in coalition with the Colicoid Creation Nest, based of the older Droideka MKII design developed in the last stages of the Clone Wars centuries ago. This droid have already been tested in combat scenarios and have proven capable of many other and less combated oriented tasks, like guarding colonies on the fringes of civilized space from being overrun by wildlife. It may seem identical to its older cousin, but on the insides it is very different. Upgraded and outfitted with the latest in droid technology and AI programming.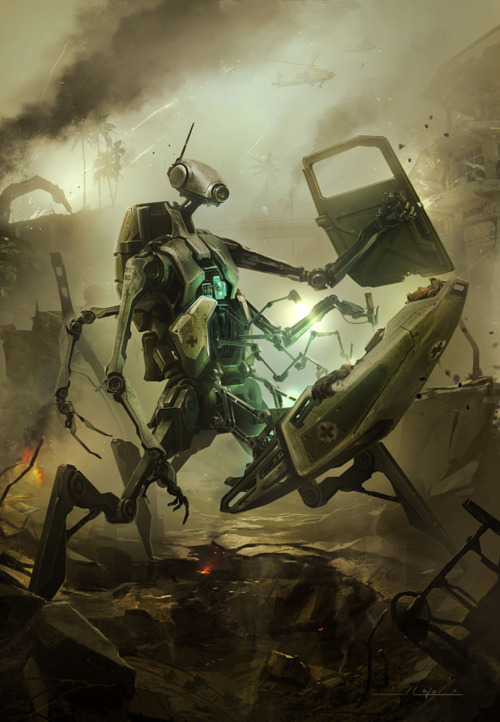 Are you in need of something suited for battlefields or conflicts, but saves lives instead of taking them. Well, we have something special for you, the MAERD; The Medical And Emergency Rescue Droid. The super hero of the battlefield. Outfitted with every tool a Combat medic could hope for in the field along with a stretcher that is thickly armored on which to carry and protect the wounded.
---
Putting construction, labor and war behind. We also have something that was picked by our costumers, in the last catalog issue; "Best and Brightest - In need of better administration?".

The first one have won quite the popularity among law enforcers all over the galaxy. The C.R.A.B; Combat Rescue and Assault Bot. Easily programmed with the local government laws and outfitted with advanced problem-solving protocols that will aid the local administration with maintaining order, offering protection and/or dealing with crisis situations in support of the law enforcers. Outfitted with two small blaster cannons for dire situations and two stun cannons for subduing criminals.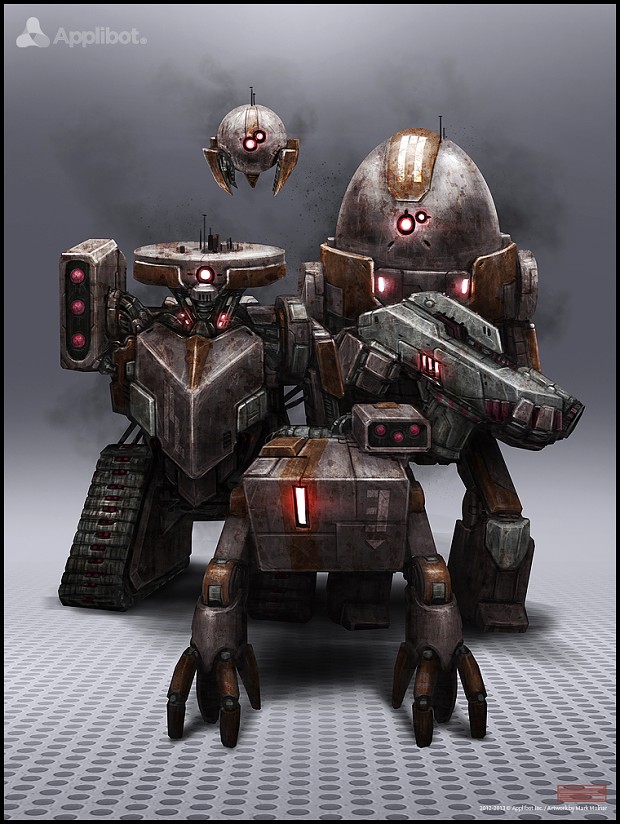 Our last customer choice is our Battle Bot selection. Do you enjoy seeing small droids tear each other apart or do you seek to get into the minors Battle Bot competitions? We have only the best for you, we promise that in the right hands, these Battle Bots will get you or your child into a fight for the local championship and win! If you buy 3 you get one for free, it never hurts to have a few spares for that unlucky day where your opponents crushes your droid due to pure luck!