Aside from the three characters you pick at the beginning of the game, one more misfit can join the crew. Obtaining one can be quite an undertaking: events with companions are rare and may require special circumstances.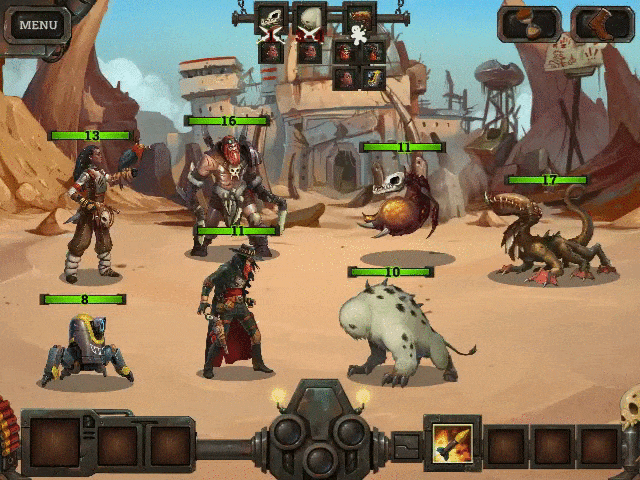 It's worth it, though! Ally will accompany you in battles, heal during rests, and sometimes help with events. There is a catch: if the companion dies during combat, you cannot revive them. They are gone forever! You're responsible for those you have tamed.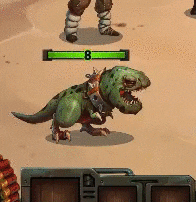 Different allies have different abilities. We will showcase some of them in the future. And for now, stay alert in the desert!
Here's the overall status:
Code - about 90% is done. All the core mechanics of the game are in place, but we still need to fix all the bugs and add quality of life features.
Art - about 90% is done. Most of the art for the game is there, but we're still working on the end game content.
Music - about 25% finished. We have recently found a great composer and started adding music tracks to the game.
Sound effects - about 20% finished. We have recently found a nice sound designer, who's helping us to bring Ragtag Crew to life.

As you can see we have started looking into the music/sound not that long ago. That's the main reason we haven't posted a trailer yet. We're working on it though.

Currently, Ragtag Crew is in the content-adding stage. How much of it is done?
Content progress:
Creatures (50+ in the game) - 90% complete. Most of the creatures are finished, some still require animation and polishing though.
Abilities (50 in the game) - 90% complete. All abilities are done, but we're still tweaking them for balance purposes. Maybe we'll add more?
Equipment (60+ in the game) - 90% complete. Some icons are still not donel and we may add more items before release.
Events (114 done) - 63% complete. We're trying to make a lot of different outcomes and interesting twists for our events, so the replayability is high.

What are the big things we still need to do before releasing the game?
A bunch more events.
Music and sound effects.
Unlocks system.
Balancing for all difficulties.
More testing, bug fixing, and other small changes to make the game better.
Localization. Currently, we're mostly focused on the English and Russian text, but we'll need to add more languages.