Well it hasn't been long since my last Community spotlight post but today i have a whole host of new content. For you to feast your eyes upon.
In Our Community
Well we have recently just released another Survivors Diary Quarantine, this week was Left 4 Cake a Portal type campaign. Check that out here. As well as that we also released another Podcast episode, Episode that you can check out right here.
We have two weeks until the last episode of 2009 (we will be back after Xmas though), so we have started a discussion thread about what people would like to see in the episode. We need tactic topic ideas, a campaign for the next Quarantine, and information about the third Left 4 Dead 2 Campaign: Swamp Fever. Discuss that here.
And finally, our old domain of l4dpodcast.net expired today so that website no longer exists which makes us sad as that was pretty much were we got going. This new domain isn't as direct as the other one but it has some better perks over the other one. Since we changed domain we had the image to the left created by Soul Grafitti to show that we have moved domains.
In the Left 4 Dead Community
This weeks community content was submitted by AA Killer/randomguy47 and has some interesting content.
Firstly, those who are impatient about the L4D2 SDK well some clever people have created an unofficial SDK for people to start making L4D2 maps. It takes some time to get installed and should be enough for those who make L4D2 maps. You can check that out right here. Although Stoned Wombat says that the last Pre-SDK for L4D1 broke L4D so you will have to be careful with what you are doing with it.
Secondly, we have a video of a new gamemode for Left 4 Dead 2. It's interesting to see and would be funny to play, so check that out here.
In Other Zombie Related Communities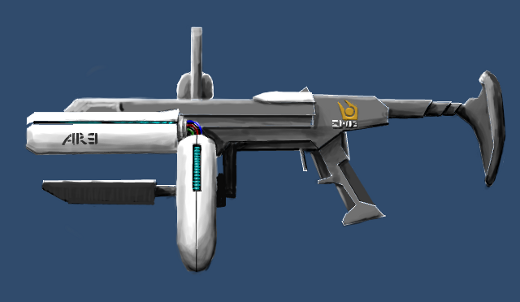 So those behind the Half Life 2 version of Half Life: Black Mesa have announced that they regrettably are unable to release the mod before the end of the year but say that it should be in around early 2010. Read about it here.
Another less known Half Life 2 Mod: City17 has had a new update released with loads of new content of what they intend to stick into their upcoming mod. You can check out some sweet screenshots and some awesome concept art right here. My favourite weapon mod for Half Life 2 is to the right of this text, it's so sexy and sorta reminds me of Portal a bit.
In more direct Zombie related mediums, the Zombie Mod for Half Life 2: Situation Outbreak has posted another news post about what's come out within their community as well as what they are intending to add to this mod. I will be downloading this mod soon and hope that some people would be open to giving it a go online with me. It's seems like such an awesome mod and i would like to try it and write a review of it.