Hello adventurers and welcome to Issue #6 of our Community Showcase!
Our Showcase featured image this week is from Steam user EK.i ¦ Aleysiia!
Every other Friday we will be taking a look at what you, the Community have been getting up to in the world of Mercia. Grab your favourite hot drink and pull up a chair next to the fire and join us for Issue 6 of our Showcase.
Steam Community Gallery
Here's a selection of 7 screenshots picked from our Steam Community hub!
Credit goes to:
1. Daemon
2. UK Mikeyboy
3. Corndoggss Gaming
4. SVK_Ronin
5. Caffeine
6. Murky
7. Zillah
In this issues Content Creators Corner we feature Mr.Feudal, Orion71 & The MMO Grinder!
Mr.Feudal – The Black Death Gameplay | Four friends try to find a cure!
"Welcome to the Black Death, a game where the plague has gripped 14th century Europe and it's up to Revi, Jack, Charles and myself to find a cure… Whoever trusted us to find a cure is gonna be sorry because we can't even find our own goddamn way!"
Mr.Feudal on YouTube
The Black Death (ORION71) – The black death game play clips i put together
Orion71 on YouTube
MMO Grinder Sidequest: The Black Death (Early Access Impressions)
"Brought to you by the magic of poor hygiene and Yersinia pestis, the Black Death is also a new survival multiplayer game in early access published by Green Man Gaming. In a preview episode written and edited by Dreskar (so go ahead and flip out over 720p until he gets a new monitor) he takes a look at a game where you survive through one of the darkest times in human history! (Graphic gore warning, unless you're into that sort of thing)"
The MMO Grinder on YouTube
New Community Roleplaying Server! – Valenor RP
Community member Microsoft Word/Uncle Rosko is the owner of a server known as Valenor RP and is looking to recruit new members into the ranks! This one welcomes new players to the world of Mercia and also those who enjoy RP, please be respectful to community servers who have their own rules and terms.
"Hello everyone, I'm the owner of a server called Valenor RP. We are currently opening our server to the public but will lock it to whitelisted individuals when our forums and ruleset is laid out, we would love to have you join us and would love to see the diverse roleplay people bring together. Our server currently holds up to 15 players however, if we get bigger I will absolutely upgrade the server slot maximum much higher.
We look forward to seeing you in Mercia, long live Mercia.
We have a minimalistic discord right now and a teamspeak
Discord: Discord.gg
Teamspeak: PRIVATE ATM
WEBSITE/FORUMS: WIP
– Uncle Rosko"
New Player Story – The Death Riddled Story of Randal Bennett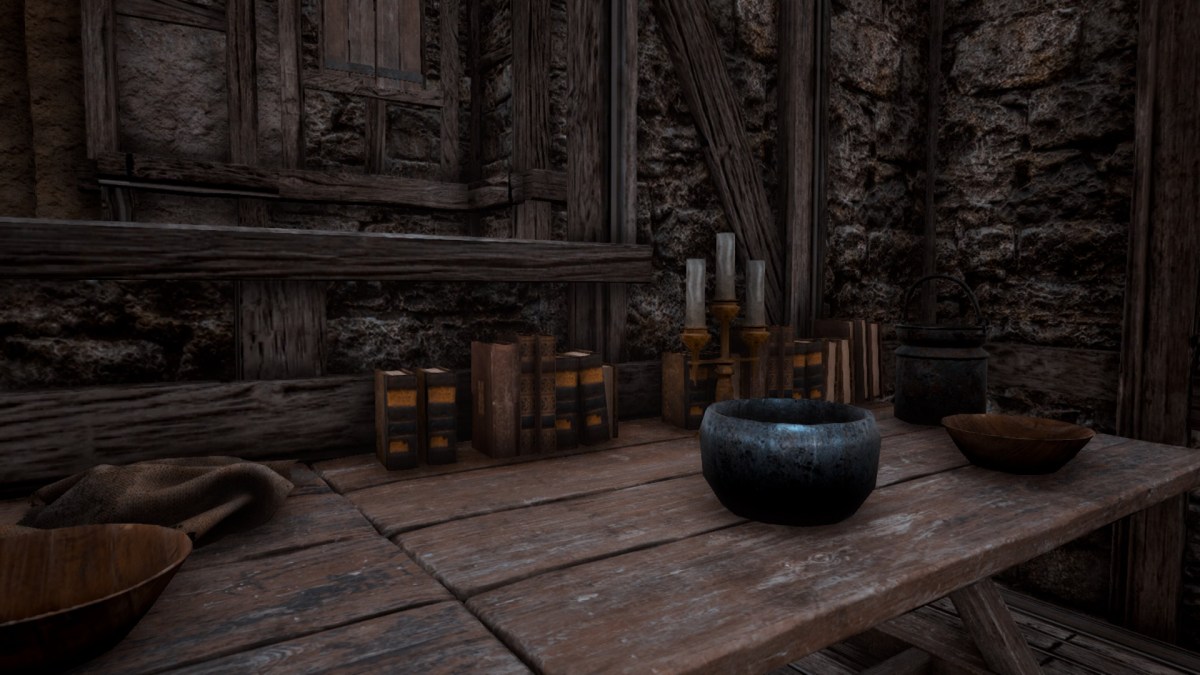 Randal Bennett worked as an apprentice doctor under the supervision of a wealthy physician. Fleeing his native country due to a wildfire of violence and rioting incurred by the madness of the flagellant movement, Randal found himself soon enough in the anarchic land of Mercia, whose woes were no more nor less than the surrounding countries.

As Randal Bennett witnessed the cities become cesspools of death and madness he hurried to writing his former mentor, asking for a generous loan to quote "Give me a roof and some work, far far away from the stricken towns and villages where I may keep myself at a safe distance from the pox." Adding to his letter a few pages of research from his journal, the painstakingly detailed notes ending with "…And I think its the rats. Stay away from the rats. Stay safe and god bless."

Running his own plot of land outside of Raven's Reach has been profitable, the educated doctor able to employ workers and sell goods from the safety of the countryside. In a letter to his mentor, he states "While the black death itself hasn't corrupted my body, I have dealt with many a brigand on these roads. The roads are unsafe here, murderers and thieves have lined the fences with skulls of their victims. Rumors of cannibalism in the wilderness. Keep guards at hand but don't trust them either. Wolves have more loyalty."

In a hidden piece of the letter, folded inconspicuously backwards reads:
"I hope that you understand, but my faith in the church has waned. God has forsaken us, or, more horrendously: perhaps he never was with us. No loving God would watch his children burn like this. I will continue to do my duty in the good fight against pox and plunderers.

Day 22

" Since I first came to Mercia. Things were much worse economically than I expected. Many farmers are dead, burned in piles of bodies four or five high. The conditions in the city get filthier every day. I cannot go among the townsfolk without the herbs inside the plague mask. Everyone is suffering and I must keep my head high. A peddlar of opium supplied me with the knowledge of the Poppy's natural environs as well as a sample of the medicine. I have found this to be sufficient in alleviating suffering patients.

I have made a deal with some of the hidden bandits in the area to smuggle the product into the cities. Lord knows the suffering need it."

Day 24
"A servant of mine, sick with the pox was sent away back to the city. In the process I have contract a cold but I do not think I have the plague. I've decided to rest until my condition improves."

Day 26
"The presence of human waste and incredibly unclean standard of living seems to be an attractor to the rodents that are no doubt responsible for the pox. I will try to submit my findings to the authorities of the Church and the royalty but by the look of things nobody is working together on this terrible miasma.

I do believe that the plague -does- spread through the effect of miasma, the spiritually toxic vapour which is present but invisible around the sick. That is why the herbs in the mask drive away its influence. My survival is a testament to this theory of understanding the Black Death's spread."
If you would like to send us your Black Death stories you can find all the information over on our sticky post on the Steam Forums here:
---
If you would like to send us your videos, screenshots, fan art, blogs and other creations just drop us an email at Emily@small-impact.com and you could be featured in our Showcase.
That's all for this week, we look forward to your submissions and we will see you in Mercia!
// The SIG Team
——————————————
To keep in the loop, follow The Black Death on our social and news sites!
The Black Death Twitter
The Black Death Facebook
The Black Death on Steam
The Black Death Official Discord
The Black Death on Green Man Gaming
The Black Death Steam Community Hub