Hello there,
During the last years there were a lot of changes in Nexuiz and there is also a growing community. Old faces are gone, while new faces came. I will try to make an update once or twice a month about things which are happend, or will happen in the Nexuiz Community.

Development:
Version 2.5.3 is on its way, but the release date is not clear, because some bugs are harder to fix then others. If you want to see whats need to be done till the next release check the devtracker: Dev.alientrap.org You also can submit any bugs you have found in the game, so they can be fixed.

---
div0 coded some Unreal like warpzones, which are pretty cool as a teleporter replacement. Here you can see how it looks like.
---
tZork already code a lot of awesome things for nexuiz like the turrets( yes, there are turrets and they are in Nexuiz). Lately he started with vehicles.So far he got the Spiderbot, Wakizashi and the Raptor, which are fully useable for the player and of course armed.
The Spiderbot is already in a alpha state, so you can test it and help him with finding bugs. For informations check out this thread Alientrap.org
He got various videos of vehicles on his youtube one of the most impressiv is the Raptor in action.
---
Sev the guy behind Desert Factory and most of the menu skins started to redesign them and his results are impressiv so far.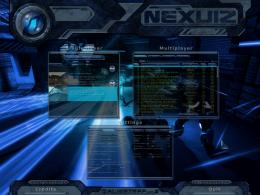 He also released the 3rd beta, so if you are bored with your current menu skin why dont you check his work out. Alientrap.org

---
Samual and Blub started to work on some cel-shading and presented so quiet nice work for a WIP.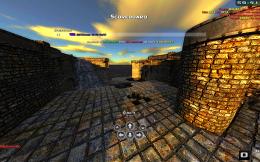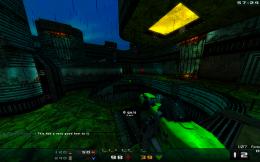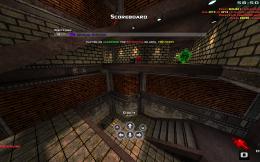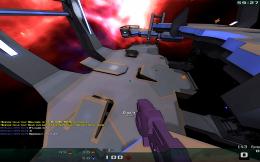 ---
Of course there were also some new maps and map updates released.
SavageX released already the 8th review of his courtfun map.
The map can be found here:
Alientrap.org
Clueless Newbie released a new ctf map in his very own style.
The map can be found here:
Alientrap.org
I released my revision of downer, which is currently at a beta state.
The map can be found here:
Alientrap.org
And lda17h updated his cores map, which can be found here:
Alientrap.org
If you got some free time and want to support the game then go to this thread
Alientrap.org
---
so you can see where some one is needed and where you can start!
Thats it for now, tommorrow there will be another update for the people which are more interrested in playing!
Cheers
---