Greetings Troopers!
Due to public demand the First Strike Community Games will be making a welcome comeback this weekend. Held on the ever dependable Black Intel server we should see some good games over the weekend, and with luck some nicely populated servers to help show new players just what this mod is capable of, and with stacks of new content just around the corner, there will soon be plenty of new toys for the vets to play with too. So lets revive the FS CGs as we approach our next release.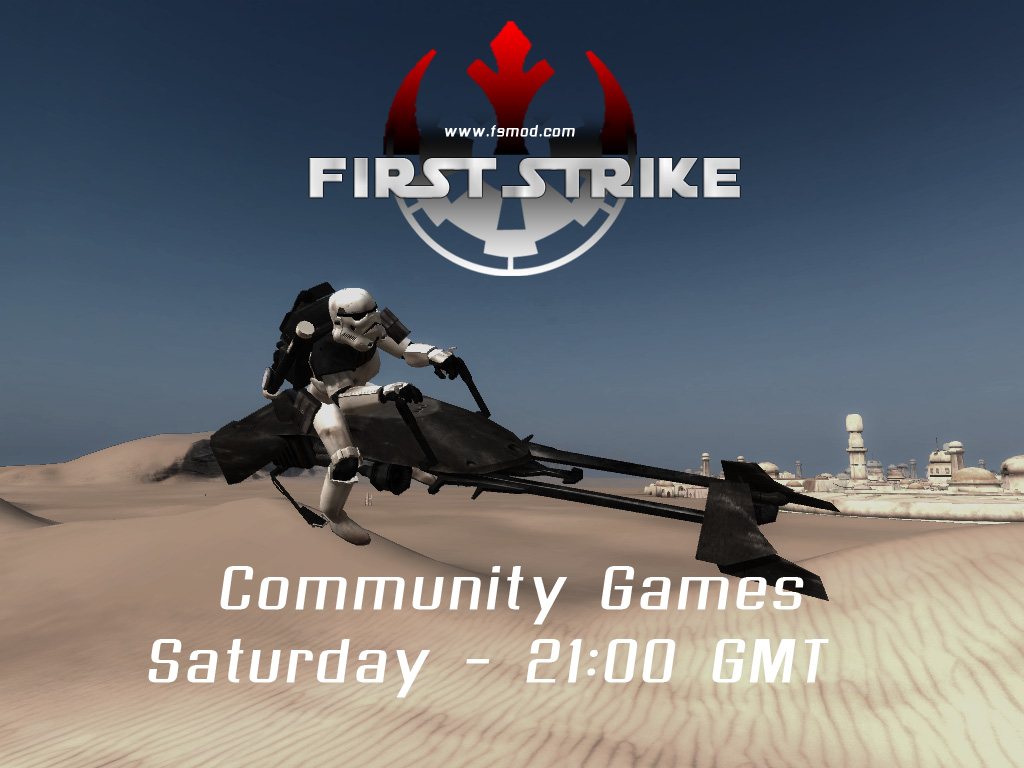 So these events will take place on Saturday & Sunday at 21:00 GMT, which works out as 20:00 GMT + 1 for the U.K. (British Summertime at the moment), 21:00 Central European Time, and 15:00 EST.
See you there troopers!