What's better than having great news to blog about? Having amazing news to blog about. Because the Outland 17: Void of Liberty Kickstarter is in full swing and the community has arrived in full force with feedback and support. Just because the Kickstarter is up doesn't mean development stops!
Our goal for the game is to promote community driven development and transparency. In response to the your critiques and valued input, Rob and JC have updated the combat GUI.

We've cut out extra info that was unnecessary during gameplay, thanks to the YouTube videos we've seen of people playing. We then compartmentalized weapons and abilities so that they're both seen, and you don't have to switch back and forth between them. Overall, the design goal is to clearly display information players need without detracting from immersion.There's also been a font size increase on damage and effects that happen during combat. This was for improved legibility and to give a meatier feeling when you land your blows.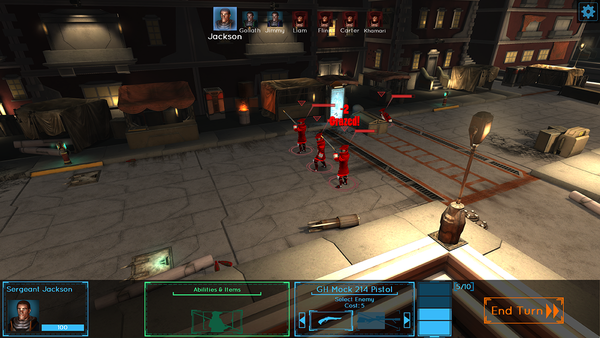 Download the demo here on IndieDB and check out the new improvements for yourself! Let us know your own feedback on the game!
We also have been exploring ways to make the camera more dynamic. Currently the camera is set on a static rail that you can move right and left to explore the map. We'll soon be changing it so that it will pivot around the center between the two opposing squads. This will keep the streamlined camera mechanics while not feeling so stiff when looking around.
Part of the community outreach we've received included getting to sit down with Joyce Bautista (@ladyremee) from HeartGamingg. We joined her on her Twitch channel to tell a little bit more about the team and play through some of the demo. She loves tossing grenades and bringing the statue down on the enemy's heads. If you want to see the answers from the interview, just check out the video on her channel here or click the image below!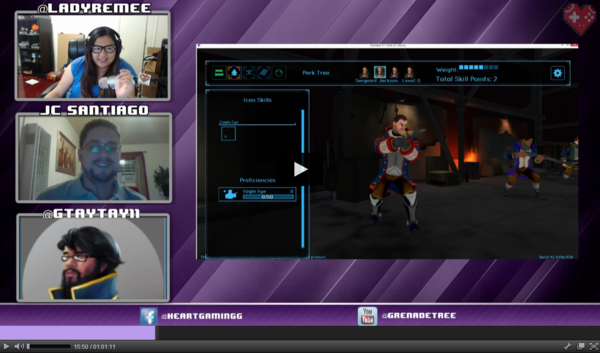 Thank you all for the incredible support and if you haven't checked us out yet but want to get involved, help start your revolution over on Kickstarter.