Hey everyone, this feature is meant to promote users and the amazing content they're making in the game. This week the honors go to Actionman with their map "QSwitch". Something that stood out to me is they have an introduction to the map, to set the mood. From the OP of the map's thread, "The Q-Switch group is one of the most powerful megacorporations in the world, and their corporate headquarters reflect that strength. No one has ever breached their intimidating, fortress-like compound, until now!
The intruders will have to collect key-codes and infiltrate the security room on the lower floors, and then proceed to the upper floors to retrieve one or both of the packages, before escaping via the subway or the rooftops across the street." This goes a long way in giving the map color, which isn't found in many levels.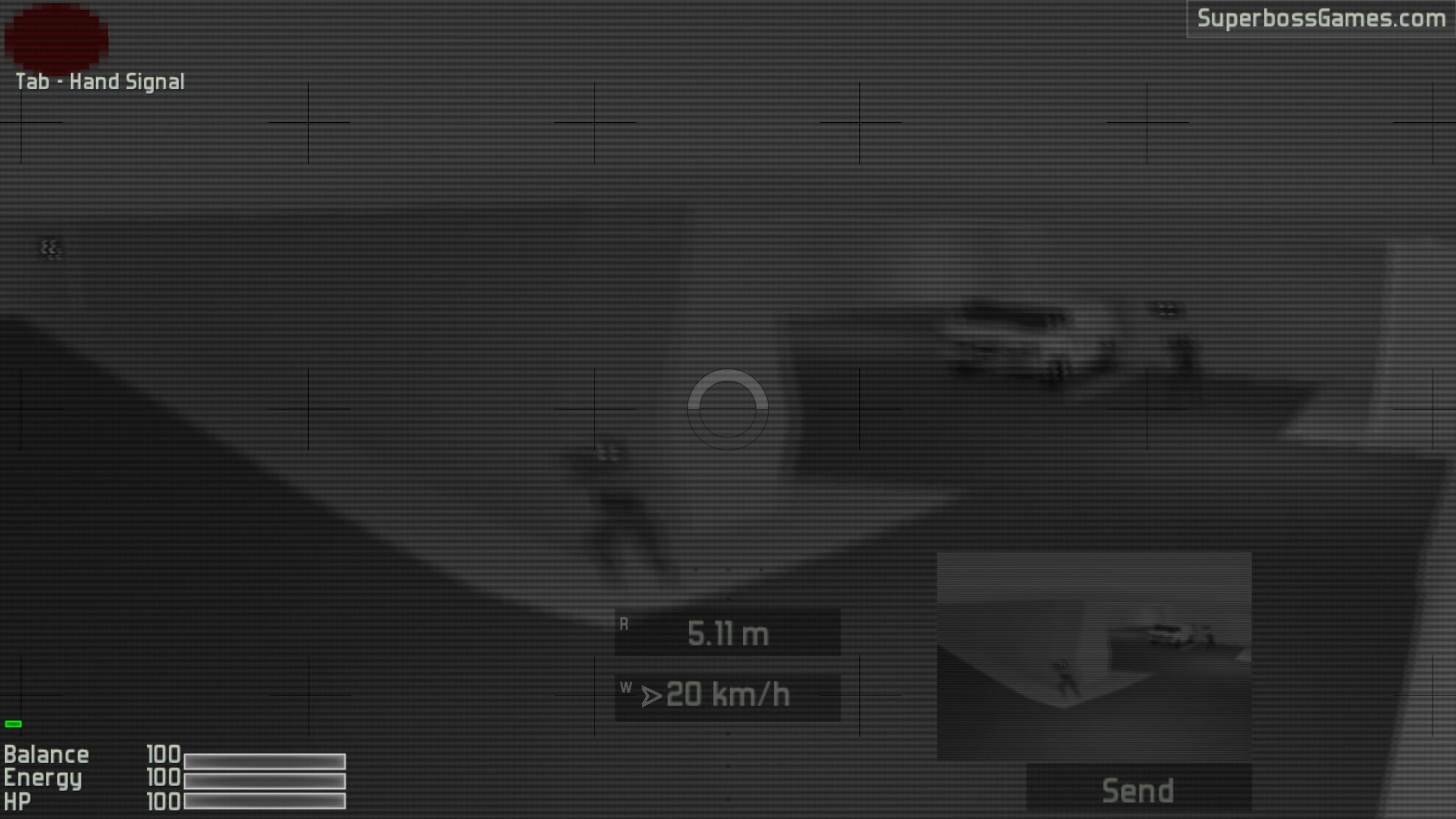 The map itself is quite something. Firstly, it's huge. Even before you get into the towering 4 level building (and 2 underground levels), you can run around the entire site, giving the intruders plenty of options on routes to take. Other unique features of the map include a motion sensor system within the building, which can be turned off, and laser alarm sensors. There's even functioning elevators! A detail I really appreciate, considering it's such a large map, is that each of the levels has a specific color floor. So even if you split up on the same floor you can still quickly orient in calls such as "purple security." Another impressive feature are the security cameras, which have custom built shaders (seen above).
There's still plenty of work planned to be done but as of right now in it's current state, it's absolutely worth checking out. Make sure to check the thread for updates and more information. Keep up the great work Actionman.