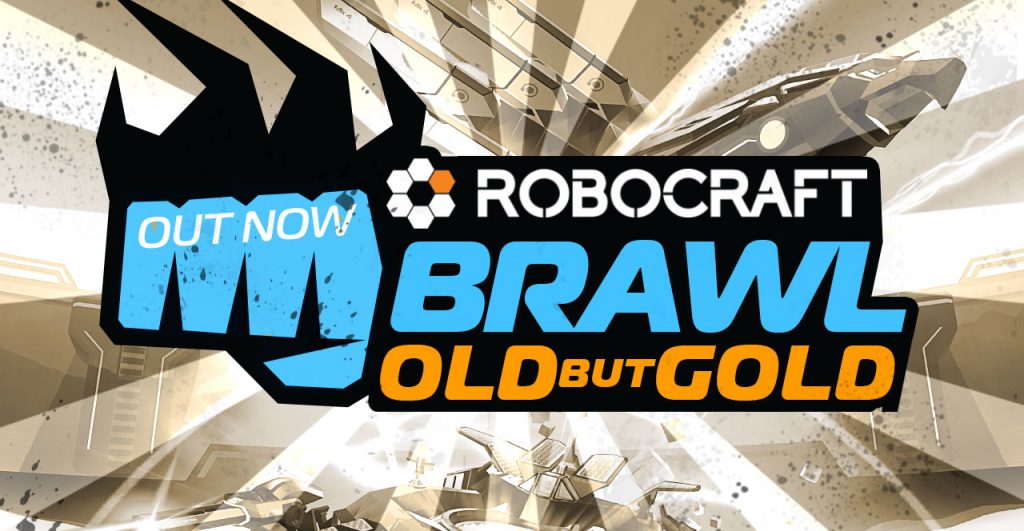 Recently we gave you the opportunity to suggest a future BRAWL in what we cunningly called the Community BRAWL. We sifted through hundreds of suggestions for BRAWLs and whittled them down to our favourite six. We then opened up the voting poll so you could pick your favourite and the results are below:

Thousands of you casted your votes the over the past days and we can exclusively reveal that the first Community BRAWL is…Old But Gold, created by Orih.
This exciting BRAWL, a throwback to Robocraft's origins, is out now and will remain in-play for a week when we will introduce a new BRAWL.
See below for the full BRAWL rules.
---
BRAWL RULES:
- Gamemode: Elimination
- Number of Players: 10 v 10
- Maps: All Elimination maps
- Excluded Weapons: Aeroflak, Lock-on Missile Launcher, Ion Weapons, Proto-Seeker and Chain Shredder
- Excluded Movement Parts: All Sprinter Legs, Mech Legs and Propellers
- Special Rules: No auto-healing and no modules
- Rewards: x2 XP and additional crate for first BRAWL win