Instant messaging in a nation simulation game? Oh yes we did. Pushing the envelope is something that we pride ourselves in doing. ;)
With the brand new instant messaging system, players will be able to communicate with each other in-game. Since there are so many 'mini-features' within this update, we'll simply iterate through the highlights in a bullet list..
Players can message one another from any page within the game.
Players instantly send and receive messages without refreshing!
Users can block those who are pestering them. They can be unblocked, too…
Change availability: Online, busy, offline. (Offline means that chat can be turned off while playing.)
Set status message.
Enable/disable message sounds.
Enable/disable push notifications.
Clear chat history.
Hundreds of emojis. Just like the iPhone!
Group chat in public / password protected / invite only channels.
Move group chat window around screen while playing.
Full screen chat option.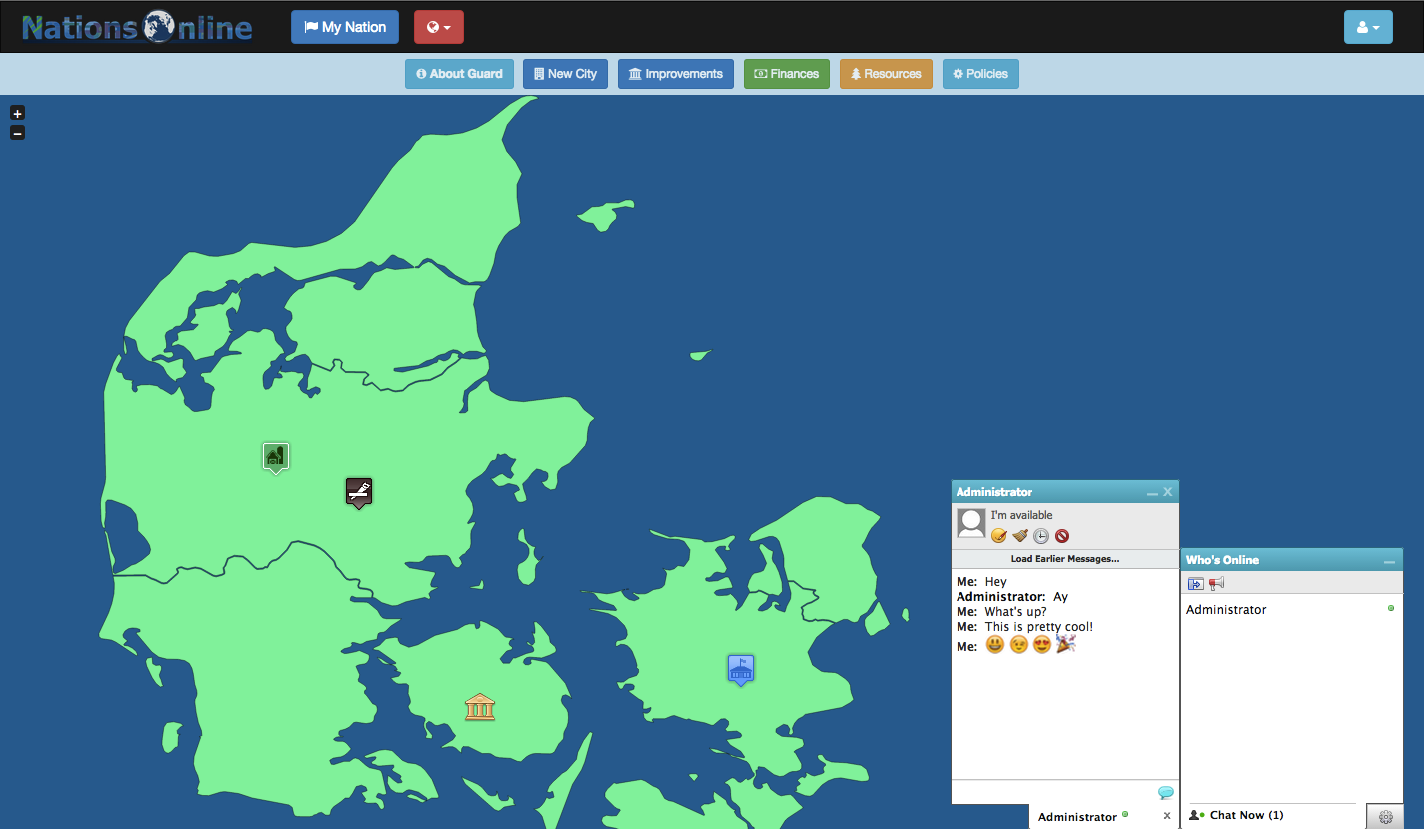 The only issue that we're experiencing right now is that the chat experience is sub-par on mobile devices. A $249 upgrade on the plugin that makes this possible will fix this issue in the future. In the meantime, we'll stick to what we've got. Stay tuned for more!