Hey everyone!
You may have noticed that we have had a patch this week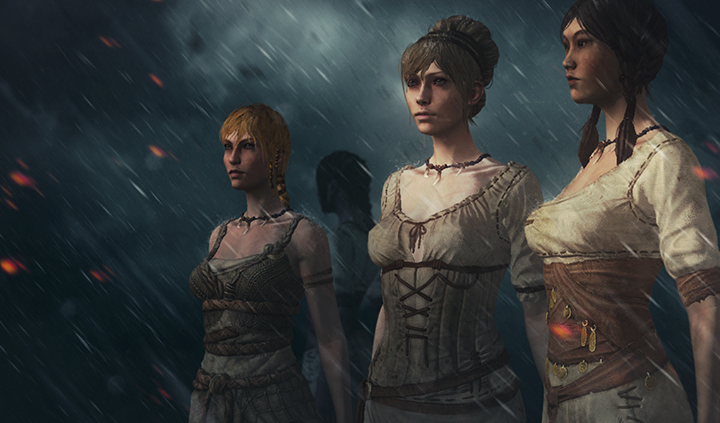 Well, just a heads up that we have noticed a few bugs (thanks to everyone for using our bug tracker!), but don't worry, we should have the most pressing issues fixed next week
Right now in development news, the team are working on the following:
the ability to remap keys for different layouts, for example, the AZRETY keyboards issue that was pointed out to us

archery shooting distance, as well as throwing distance, is being balanced - but do keep in mind that actual shooting distance is dependant of your character stats; you need a certain amount of Strength and Agility to use certain types of bows. You can take a look at Lifeisfeudal.gamepedia.com to learn more about those requirements

fixing GUI windows that do not close properly

being able to enter a small plaster house - this bug has been identified and is going to be fixed

Ability thumbnails in skill book may be fixed, but may be left until the new GUI is implemented
and a whole lot of other small fixes!
---------------------------------------------
The recent patch stirred up some questions, and we would like to address a couple of them here:
Items loses significant amount of maximum durability when "Equipment maintain" skill is used - This is intentional: the logic behind it is that you are able to fix your equipment without any materials or tools, but you won't be able to fix it to the highest standard using just your hands. It's more like a patch job! We will implement actual crafting for equipment repairs at some point, which will require materials, and will restore items almost to their original durability
The beehive thumbnail will not be fixed in the current GUI, but will definitely be done in the new one (which you guys voted for here: Lifeisfeudal.com)
There are some reports that beehive is not working - check out our wiki page in case the necessary conditions have not been met
---------------------------------------------
As always, thank you for all your feedback - we really appreciate it - and together, we are moving forward towards making Life is Feudal awesome in every aspect!

---------------------------------------------
and to sum up this post, here's a glimpse into the future: our targets for the next patch are (as outlined above) making the proper equipment repair system through special craft ability. As well as this, we'll be continuing work on fixing/balancing combat and looking at a working system for special combat moves. You can also expect more polishing of the horse mechanics, which we know people are looking forward to! We're also going to be implementing a system of random events/messages as well as the ability to properly exit the game!

Keep checking back for more information in the future and thanks for checking this out
P.S Sorry guys and gals - you won't be seeing Stephaxil in our dev vlogs while we experiment with giving you shorter, more regular development posts like this one, so please make sure to check all of our channels for more posts like this: