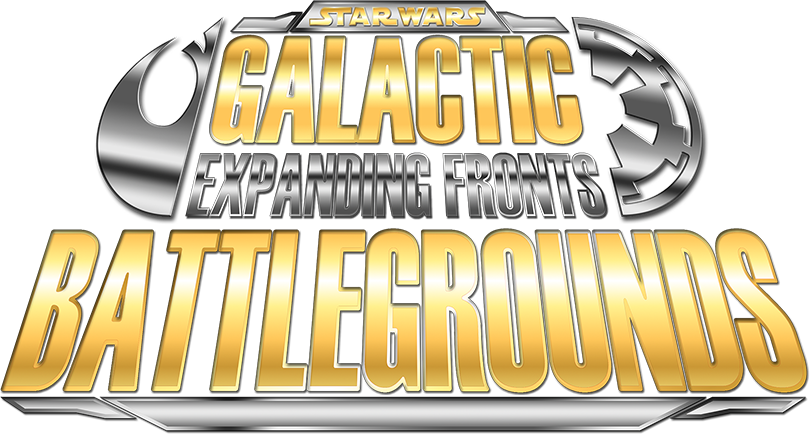 WESA BACK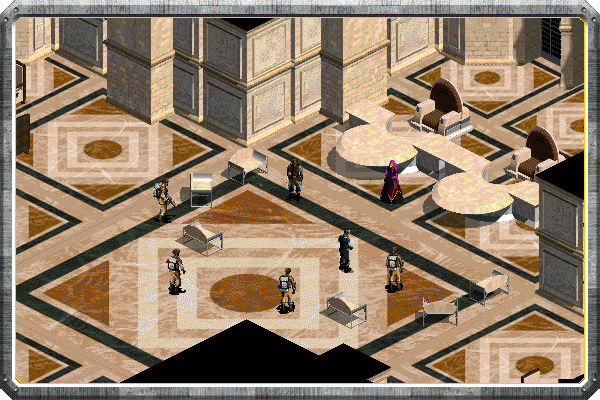 It's that time again. After months of struggle we are prepared to release the newest version of the Expanding Fronts mod, which features some of our most significant changes to date. New gameplay features and units for standard games, countless improvements to the Scenario Editor, and long-awaited support for widescreen resolutions and windowed mode. Watch our new trailer for a quick look at the new features!
Our primary focus for this update was improving the Scenario Editor, giving designers a plethora of new features and items to work with, a goal which we have met tenfold. Over a hundred new props, buildings, effects, and units are available for placement, alongside a handful of extremely versatile and powerful trigger Conditions and Effects that provide more control than ever before to scenario builders.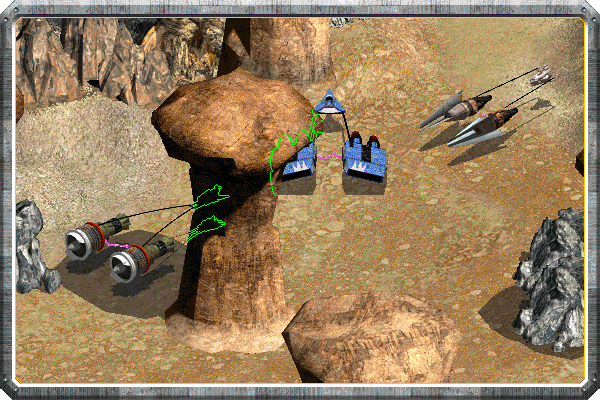 SKIRMISH ENHANCEMENTS
Though the scenario editor may have been our focus, other aspects of SWGB have not gone ignored. In addition to fine-tuning the function and performance of new assets like the Interceptor and Attacker units, we are introducing a new sea unit, and a new feature that may reshape how standard games are played; native structures.
Players who frequent the 'SW Locale' maps have likely always dreamed of a purpose to the dozens of prop buildings littered around the terrain. Dream no more, because Expanding Fronts seeks to bring a new functionality to nearly every Gaia building. Like Nerfs/Banthas, these structures can now be captured by any player that brings a military unit close enough, and will provide a number of benefits ranging from passive bonuses to unique units and technologies. Harvest Reytha's vast Food supplies; Enlist the help of the Jabba's henchment on Tatooine; Mine for Ore beneath Kessel's surface; and much more! Maintaining control of the map is now more important than ever, lest your empire fall beneath hordes of stick-wielding Ewoks.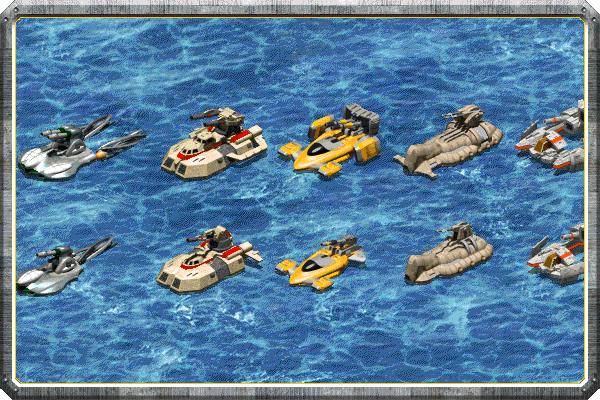 Monitors have been added to the standard unit roster, and can now be constructed at the Shipyard. These vessels excel at bombarding land units, allowing you to swiftly clear hostile coastlines before landing troops, or to punish an enemy foolish enough to wander their Workers too close to the shore. Monitors are effective against Mechs and Infantry, but have poor defense; especially against other watercraft, and should be escorted by Frigates and Destroyers. They can be upgraded to Heavy Monitors.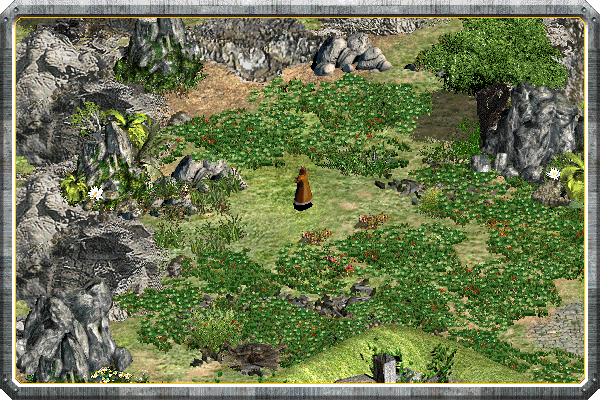 COMING DECEMBER 16
This Expanding Fronts update will be released on December 16th for everybody to download. But that isn't all. Starting January, players will be able to download new Monthly builds. As the name implies, these updates will be released every month, and will contain whatever new work is currently in progress. Stability is not guaranteed. Further details will be provided at a later date.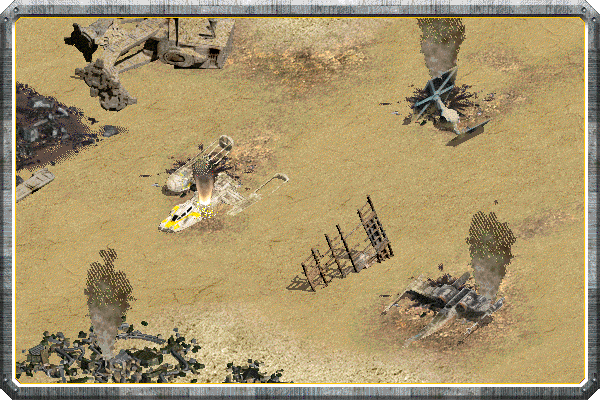 HELP WANTED
Despite all of the progress we've made with the editor, we are still severely short-staffed in one major role: 3D animation. Without skilled people that can model and animate characters, we are unable to add the plethora of new infantry, animals, monsters, heroes, and even entire civilizations we have planned for Expanding Fronts. We need your help to make all of this possible. If you, or anybody you know has the skills, and is interested in helping the project, please let us know by contacting the project head Gen_Rhys_Dallows. Alternatively, you can post a message in our project thread at SWGB.HeavenGames.com