To satisfy the senior players of Chibi Warriors and to make it more interesting, the cross-server arena will be released at Mar. 2, 2015. Are you ready? Recently, Chibi warriors has opened 26 dedicated servers available. At that time, players from all servers will have a chance to communicate and learn the party strategy from others. In the cross server Arena, you can fight with top 20 players from each server. The arena will be unlocked at level 60 but I believe you have reached that level, aren't you? Remember that the arena will be held every other day and large amount of rewards are waiting for you!
Except the cross-server arena, you will also get noticed on other updates. For example, enchanting system.
A Warrior's equipment greatly influences their battle rating. Enchanting can greatly increase equipment base attributes, and the higher the enchanting level, the higher the bonus. After enchanting system was unlocked, the warrior character will have a new and brilliant look.

Among the newly-added features, events not only in-game but also on Facebook will also be held . Be sure to check these events out so you can learn more about the new systems and meet some of your Chibi Warriors friends!

Chibi Warriors is a browser-based strategy games. Players customize and recruit warriors, customize their battle formations, and work their way up the ranks in the power struggle of Ancient China.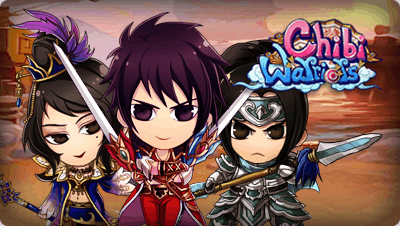 Get reviews about Chibi Warriors here: