Ok we need to hear from you. We want to release the DREAD teaser but we need your support. Tell us if you still want to see what DREAD was all about. If we get a strong enough response we will be releasing the teaser on our website, tallshipstudio.com, and indieDB. So come on we know you're out there tell us that you still want to see DREAD!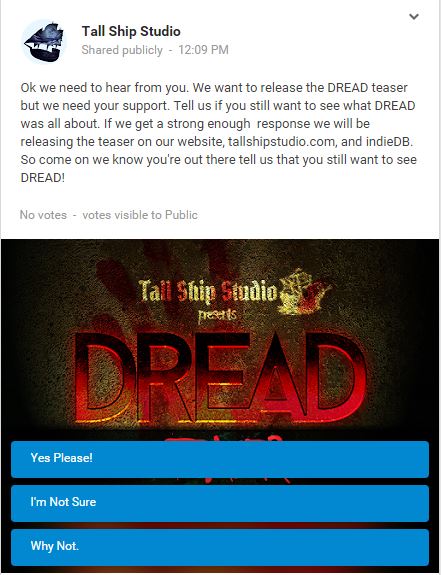 Click the image above to go vote on G+. The more YES PLEASE's we get the more likely we are to release the teaser. Let's do it so you can play the DREAD teaser!
OR
Click one of these links!