-Combo System
By killing many fast zombies, we can double the punctuation to get a better highscore, remember that this game could compete for the best world highscore.
You get combos with high lv character and grouping lot of enemies.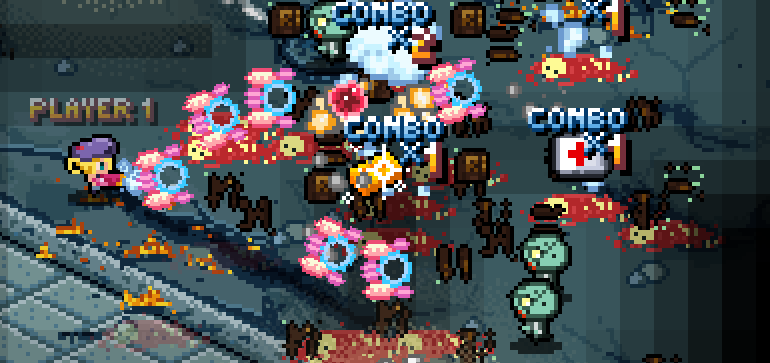 -Items
In this game, the enemies release different items, besides gold, there are several types, there are other items you get score, plus special items.
Some