Hello there! First news ever...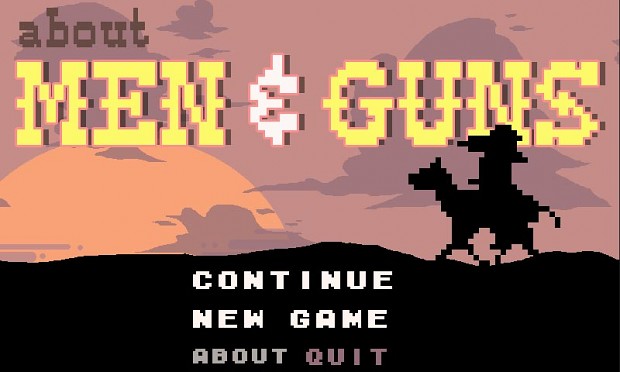 Overview
You are a nomad gunslinger who found a city full of outlaws and decide to take their heads off(for money of course). You will find some interesting and weird folks to help you all the way.
Combat System
The Combat System is pretty simple:
You have Life, when your life is zero, you die.
You have Energy, energy is used for all actions like Skills and the Default Attack (except items use).
Your Default Attack is based on your Minimum Damage and Maximum Damage (you can upgrade them).
When you attack, a dice will roll a number between your minDamage and maxDamage, the enemies will roll a dice with their Minimum Defense and Maximum Defense and the damage will be calculated.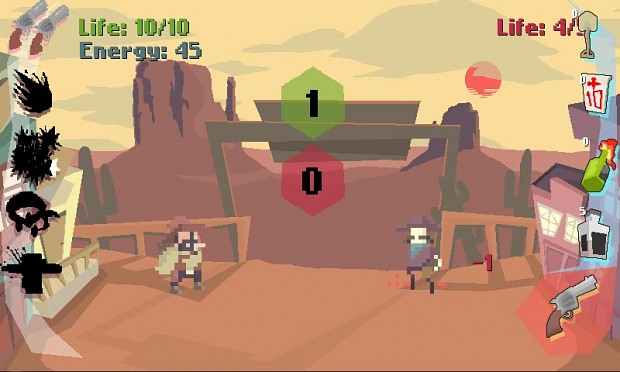 Some enemies will just shoot you and others will have items and equipments during the battles.
So you will need to adapt your strategy for a bunch of different enemies through the way.
Current Challenges
- Add more enemies and AI
- Add more backgrounds
- Add more levels
- Do the skills animations
- Add some story through the game
- Other minor things
About the Android Version
We are really working to get a good performance on Android Devices but the game is made with Flixel and Adobe Air so it's almost impossible to get it PERFECT, but we're trying.
If you like the game concept stay tunned for more news in the future. I just don't have time to write about all the game features right now, hope you like it. Thanks!

PS: This is the first concept of the game, anything can change, tell us what you think.