Combat – Devlog #8

Today we want to talk about the combat mechanics in Rising Mist.
Below you can find a short video of how the corrent battle mechanics looks like. In this particular video the player is casting a spell on his opponent and therefore disabling has ability to react and after that we launches and lands a attack.
Combat Video:
Note, this is a video from the work environment and is not the final result.
Battles in Rising Mist are very common as bandits wait patiently for you to cross their path and other creatures just lurk in the shadows and prepare for your arrival.
Therefore it is alway wise to have a few Health Potions, some Stunny Mist Potions and even maybe a Anti Magic Elixir in your pocket, this way you are able to have a advantage over your opponent yet that does not mean you will automatically defeat your opponent.
Key elements to succeeding in combat are your weapons, swords for attack and shields for defense. A important role plays also your experience level. If you are for example equipped with a very strong sword and a very strong shield but your experience level is low, while your opponents attack and defense gear is low but his experience level is high, you would have a hard time defeating such an opponent even with potions. It's not impossible but it is difficult.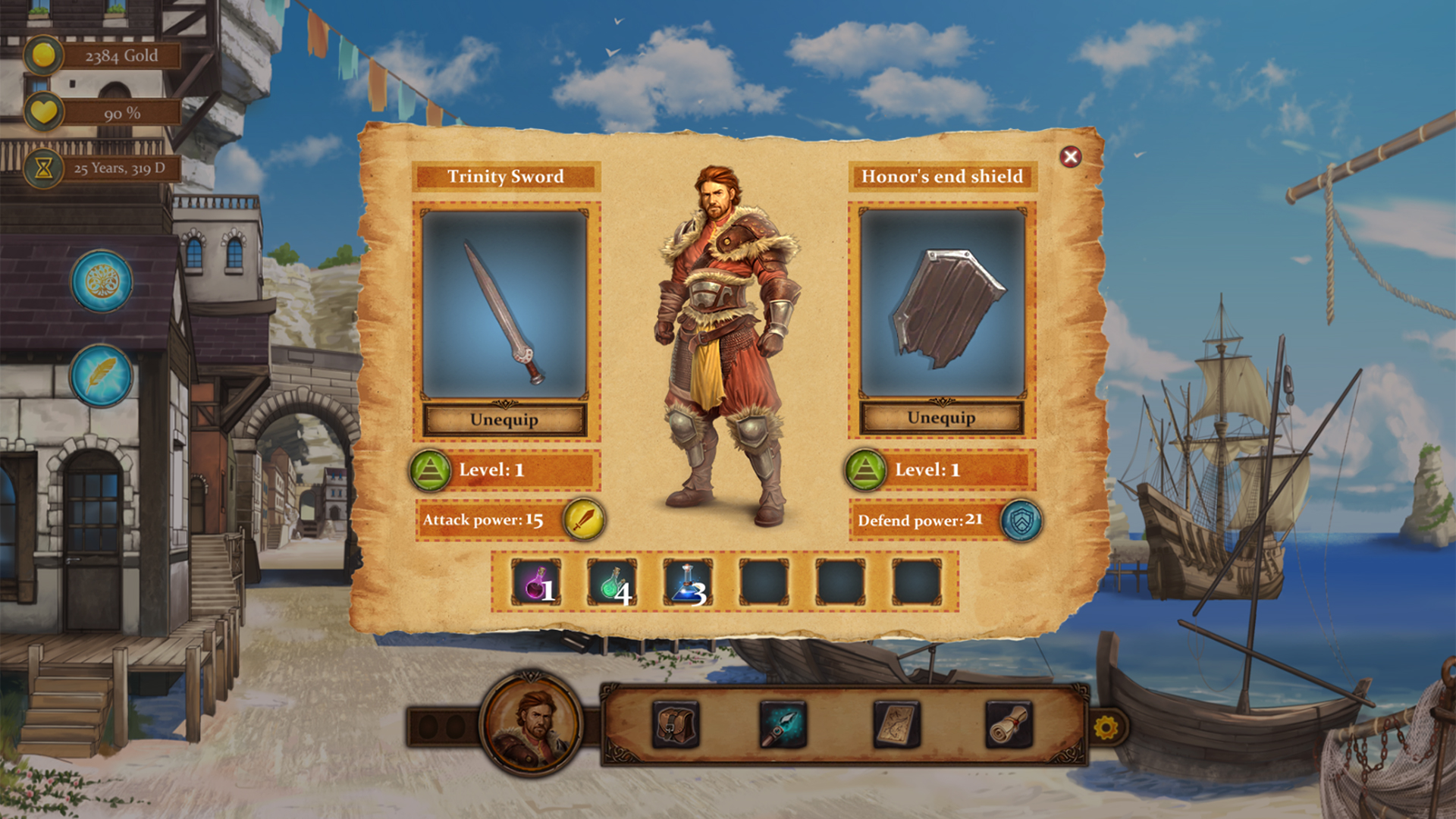 While journeying through Occoterra you will slowly but steadily encounter more and more powefull opponents so take every opportunity to train your skills, improve your experiance and do not pass on a good sword or sheild offer.

Keep in mind Occoterra is lawless and if bandits defeat you in battle, they will surely not pass the opportunity to robb you as well.

Add to your wishlist on Steam:




We will keep you updated! :)
Thank you for reading.