"Guns & wheels" - This is a Free-to-play MMO game in the genre of martial race. The player assumes the role of the exiled, he was available vehicles and weapons of different classes. And he will fight in different arenas in the biggest SHOW millennium. Arena located in both the post-Soviet space and beyond. Freedom - your main incentive to win.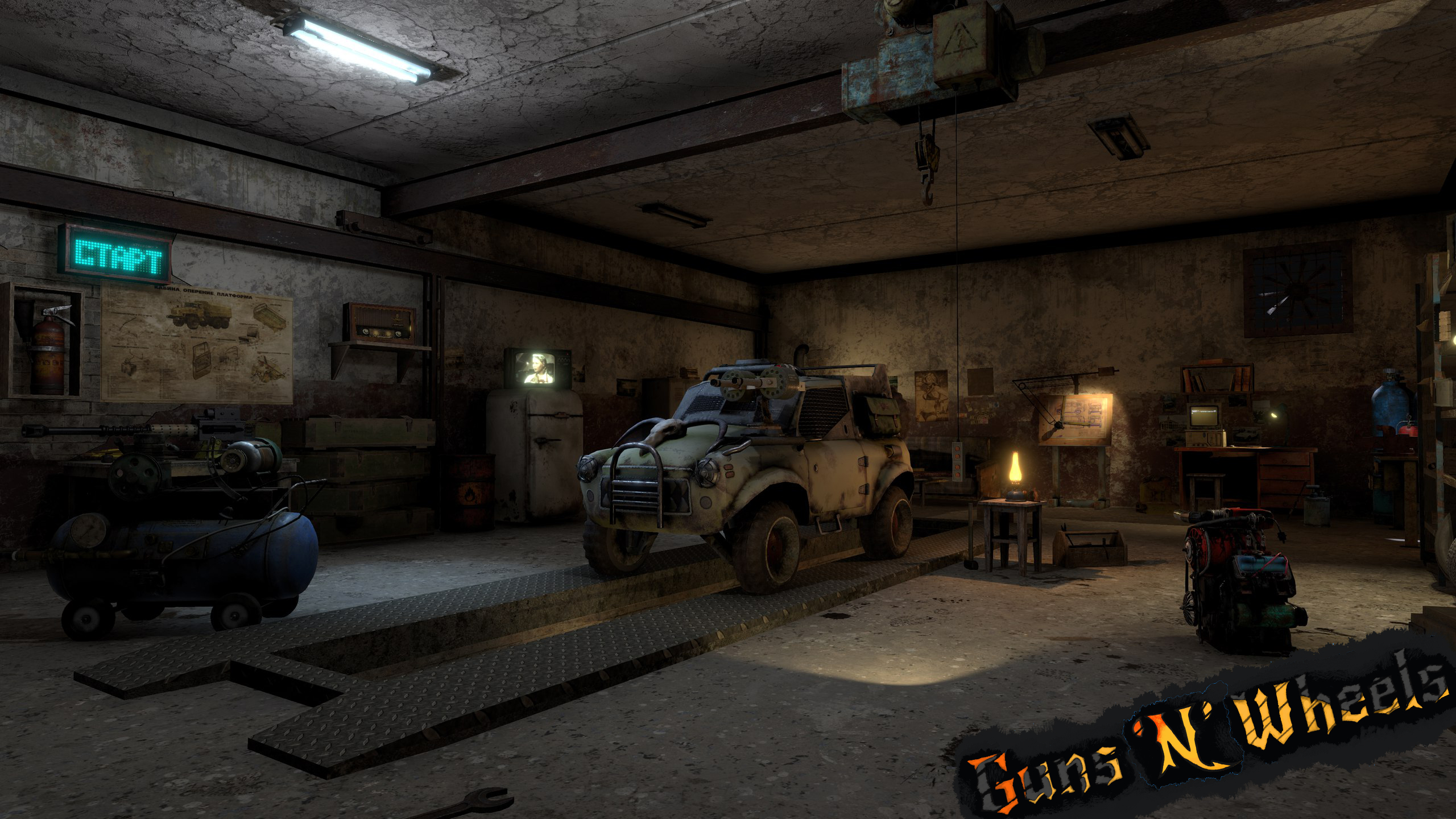 Game World Description:
Once there was a crisis in the world, it gave rise to a long war, money was only a piece of paper, and a new monetary unit of steel. Each trader had to learn to understand the approximate price offered him a brand. The boundaries between states are erased, there were various groups, replacing long ago forgotten state Brothers (USSR) Wild Snake (England) Desert Eagle (Germany) rebels (France), Gentle breeze (China) Mountain Wolves (Japan) Epoch (India), it is the most ambitious of them, they form an almost daily basis, but sometimes they absorb more powerful. Few have kept agreed to not attack. The protagonist - a prisoner, he was given a chance or languish in the walls of "Arkaim", the country where the huge wall of humanity is only one convicted, or prove themselves on the biggest SHOW millennium, drivers in their cars designed and sometimes resurrected from the dead for that would fight for the right to receive the cup and of freedom, a chance to start a new life. All stages of the competition take place when players are still enclosed in the shackles. Getting out of this hell - you have a chance, or to continue the competition, but more severe in the open world, or start a quiet and peaceful life. But there is no guarantee your safety, and in the open world.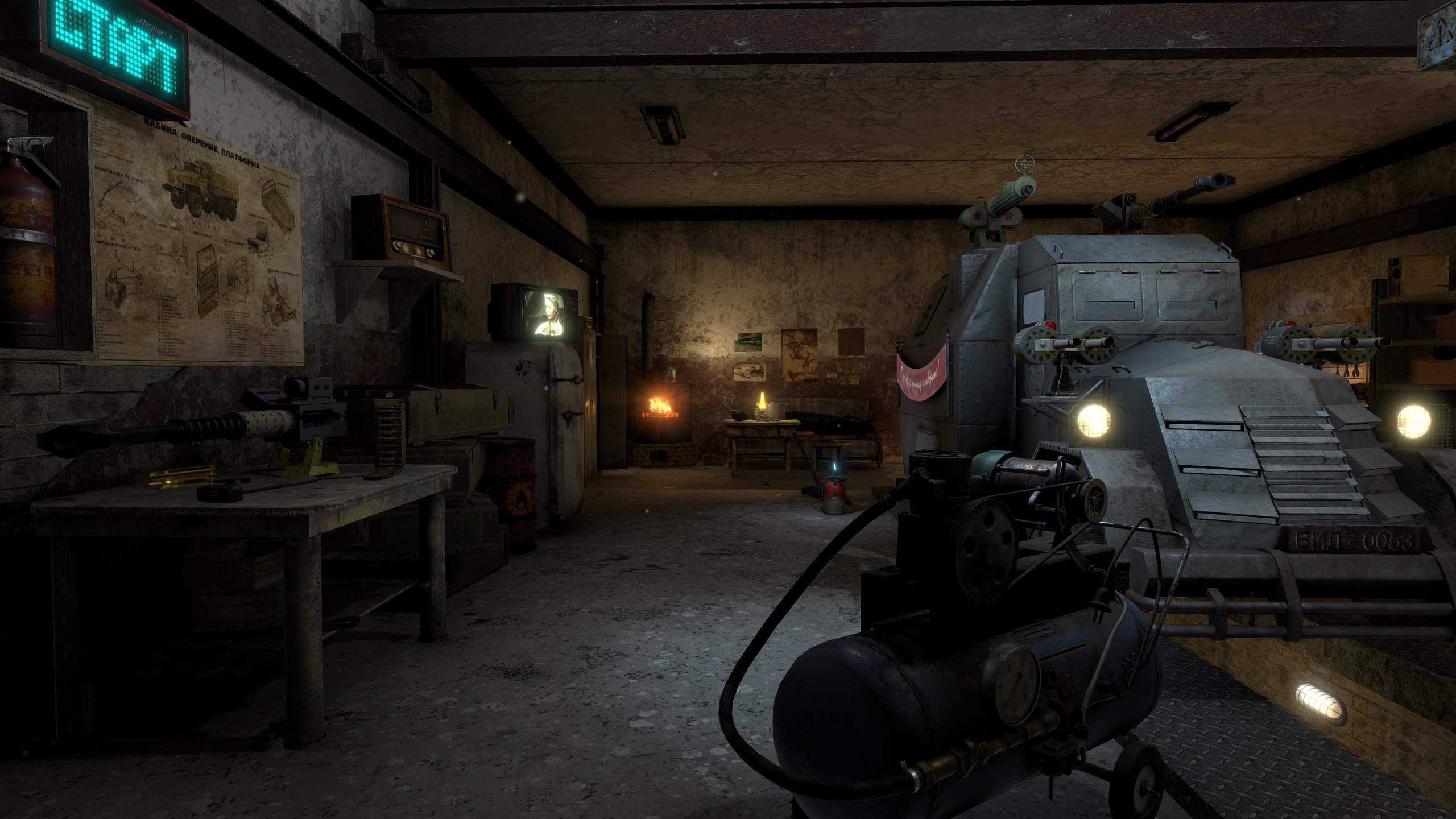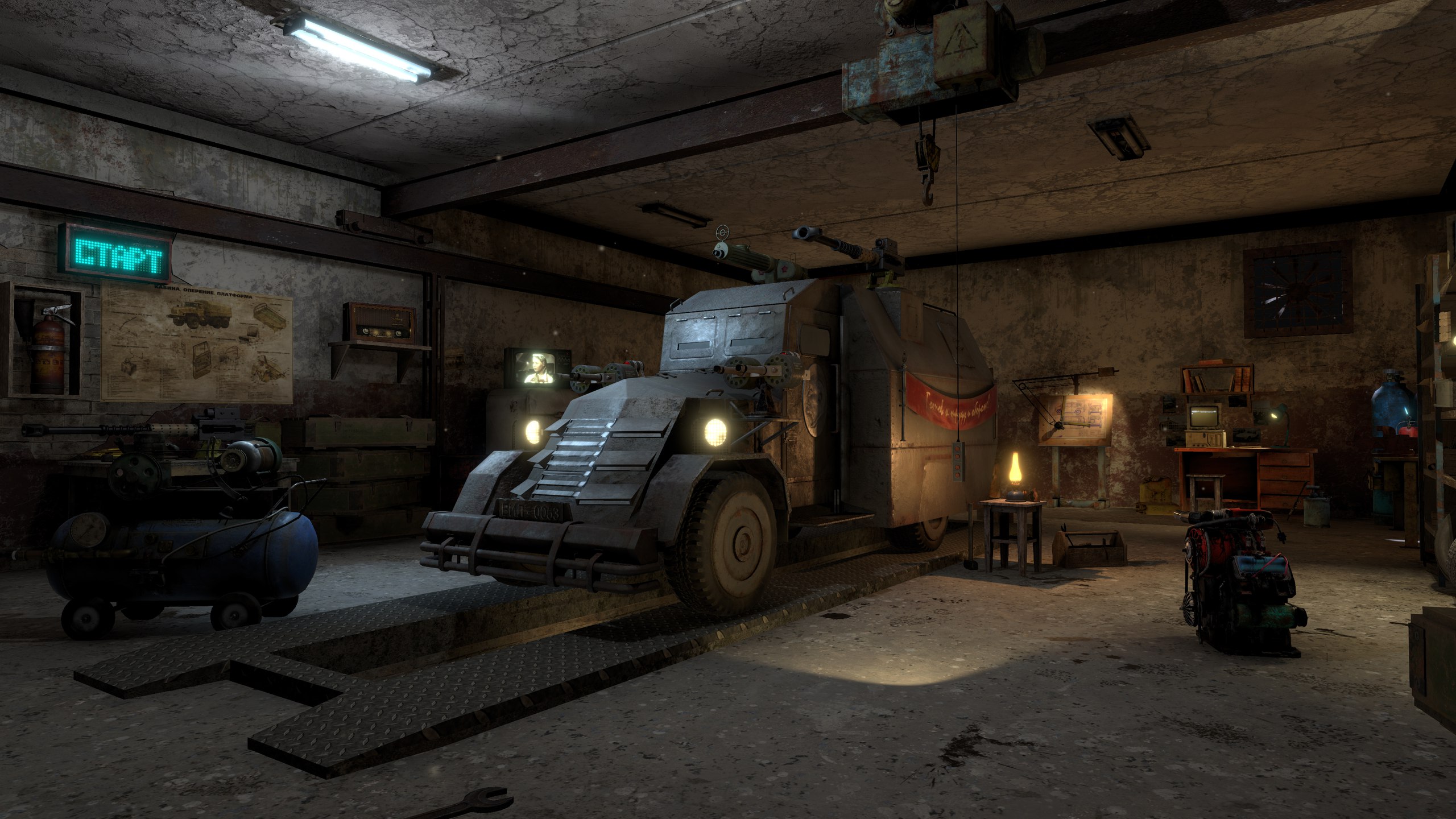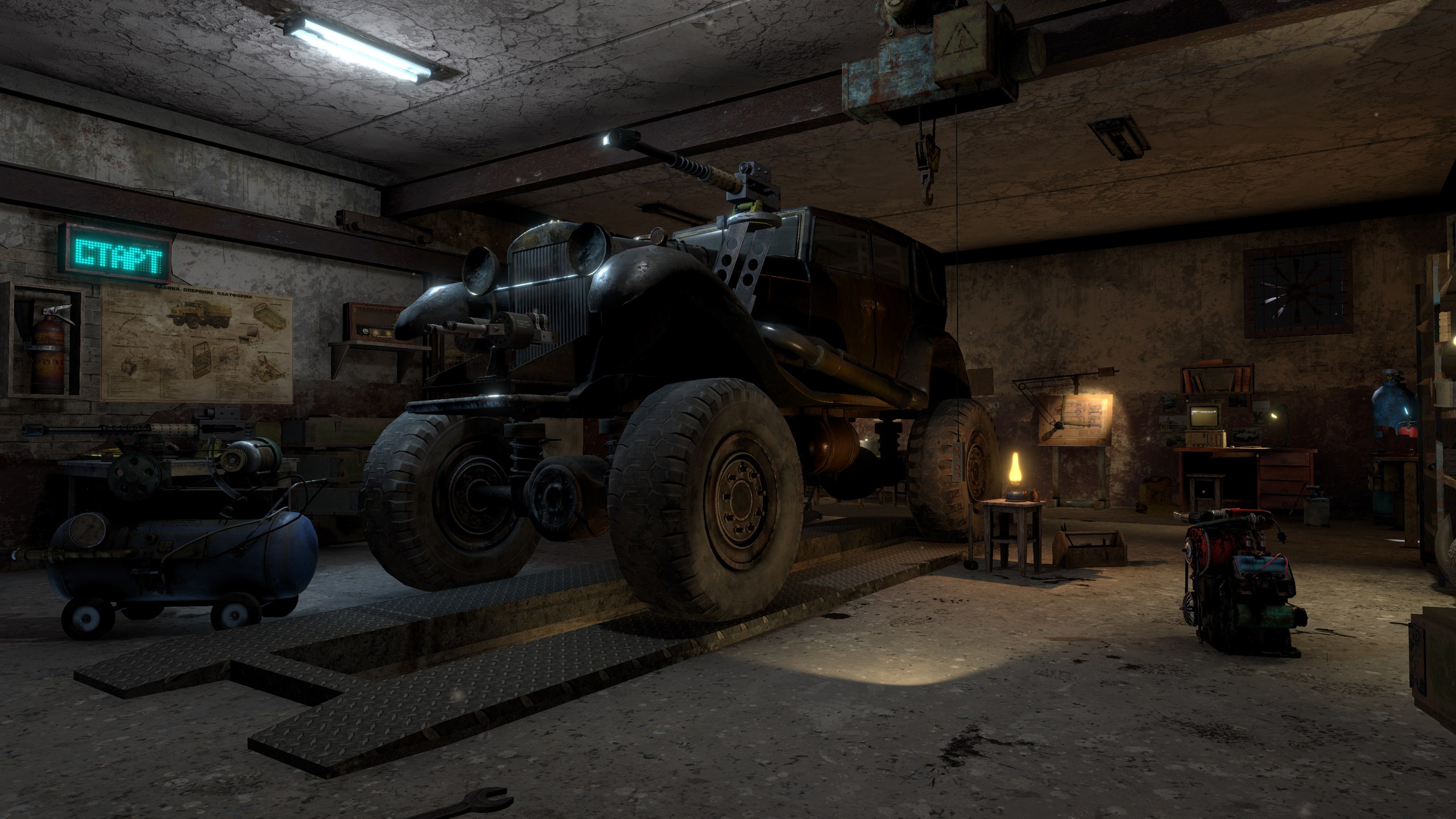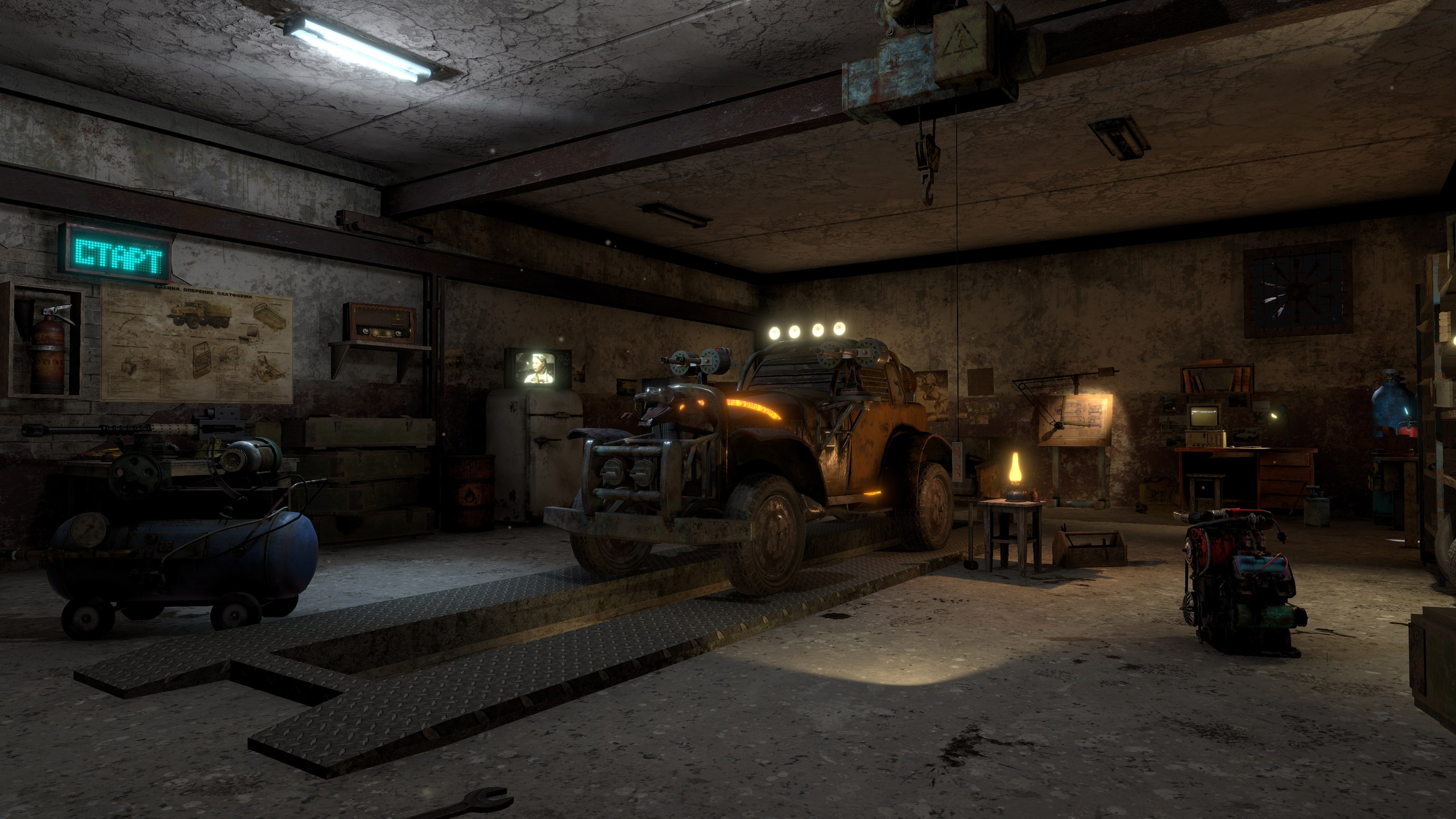 In the alpha phase of the project will be three groups.
1. Brothers (USSR)
2. Wild Snake (England)
3. Desert Eagle (Germany)
Each group of three different car classes.
Trucks, cars and also highlighted in a separate class 4/4 cars.
you choose the car can be modified, explore new cab, body, + setting different types of weapons, painting, posters, as well as various devices for the ram.
The battle will take place on the small maps on Wot type. Mode alpha stage one - Capture.
The output of the project will be carried out on your own client.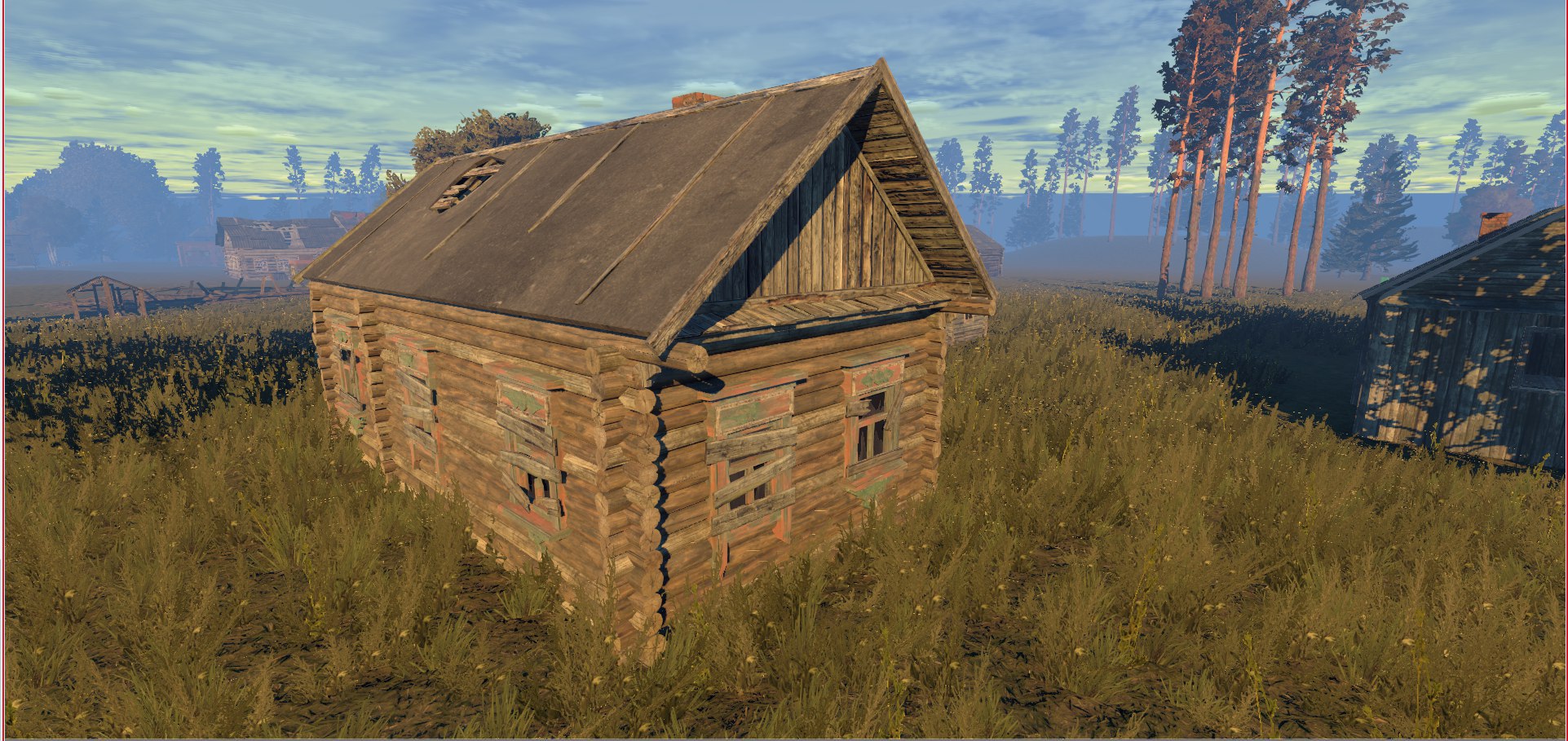 Basic information:
• Working title: Guns & wheels
• Platform: PC (your client)
• Genre: Combat Racing Online.
• Subject: The post apocalypse, post-Soviet space prevails.
• Camera: From the third person.
• Game Engine: Unity (5) SVN
• Estimated release date: March 2017 (Alpha)
• Current Team size: 10 persons
• Working on the enthusiasm.
Contacts:
Stepan Kravchenko - Vk.com
Danil Agleulin - Vk.com
The project team - Vk.com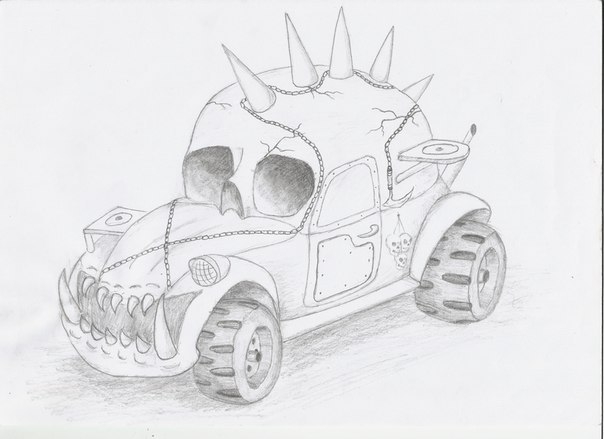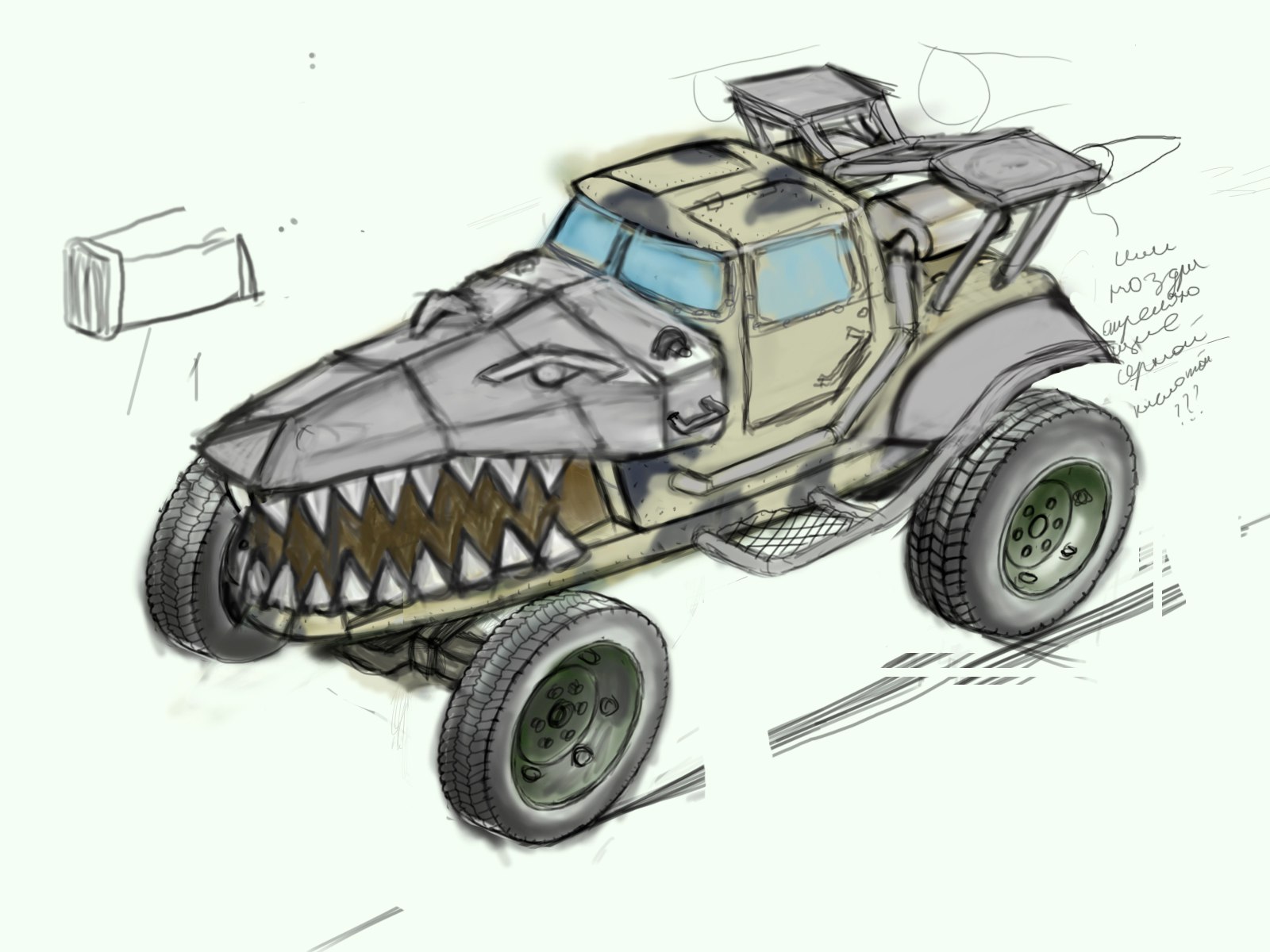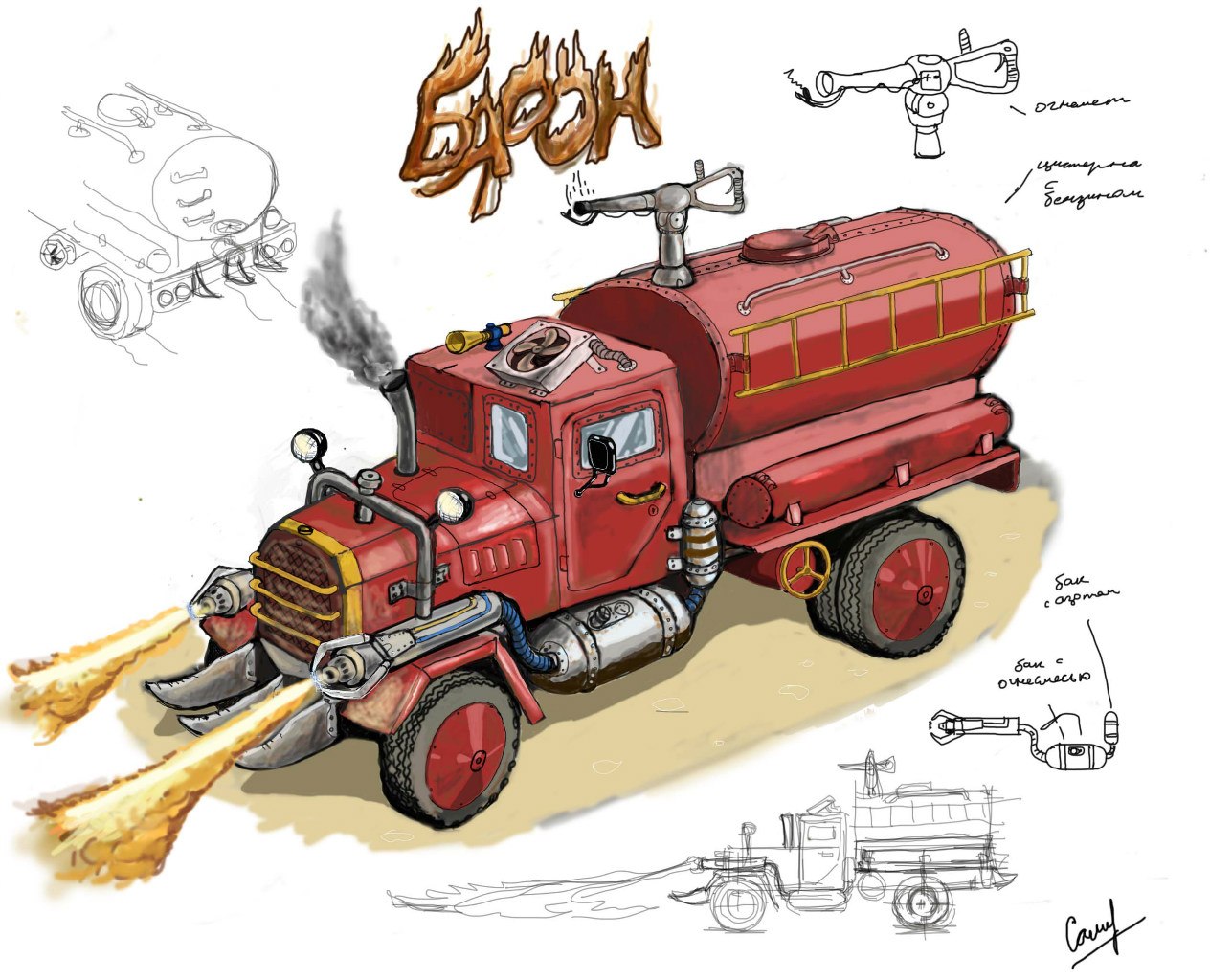 Pre alpha