Color transformations as Post-Process are added into Glow engine. Supported transformations are contrast, brightness, black and white, red, green, blue shifts, saturation will be added later. All transformations work in a same step, so adding, for example, contrast and brightness will not slow down it in 2 times. Transformations added as scene property, and can be accessed from script.
Source image: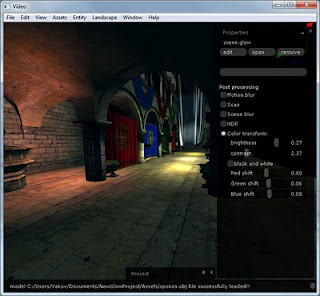 Adjusted brightness: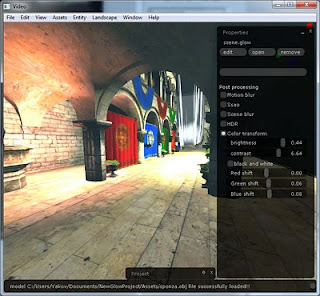 Blue and Green are shifted, to create Matrix movie look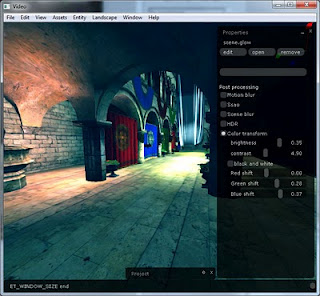 Black and white: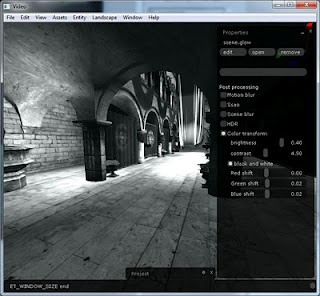 Anti aliasing is finally implemented in Glow engine.It's done by Directionally Localized AA algorithm, implemented in The Force Unleashed 2. Thanks to Dmitry Andreev, developer at Lucas Arts, for sharing it.
It's operates in image space and works as post-process, finding edges by High-Pass filter and blur it with 5x5 (and 16x16 for long edges) kernel. Looks cool .. rendering long time suffered from jaggies .. not now)
Antialiasing is off: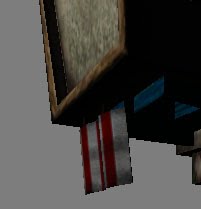 Antialiasing is on: