Hey all and Merry Christmas! In the next update for Hellenistic Legacy, we gonna have a nice, special way to train units. Let me show you. As you see in this picture, in this Muster Field you can't train any units at all.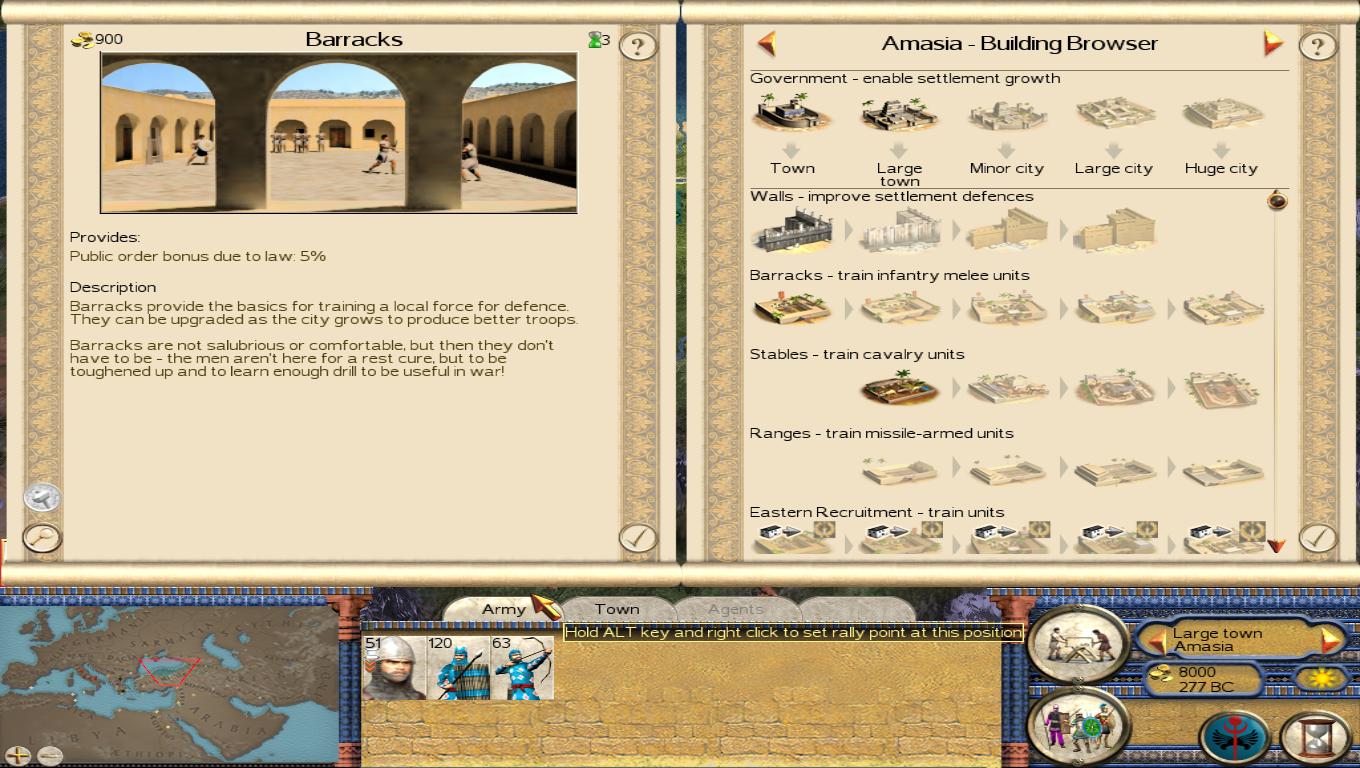 What do we need to do is to build a certain building, which, - if you also have constructed proper level of the military building (barracks, stables or missiles) - will let you train the unit you want. Here we see that if you have a Muster Field and you also built the first level of eastern recruitment you will unlock a unit of Sparabara.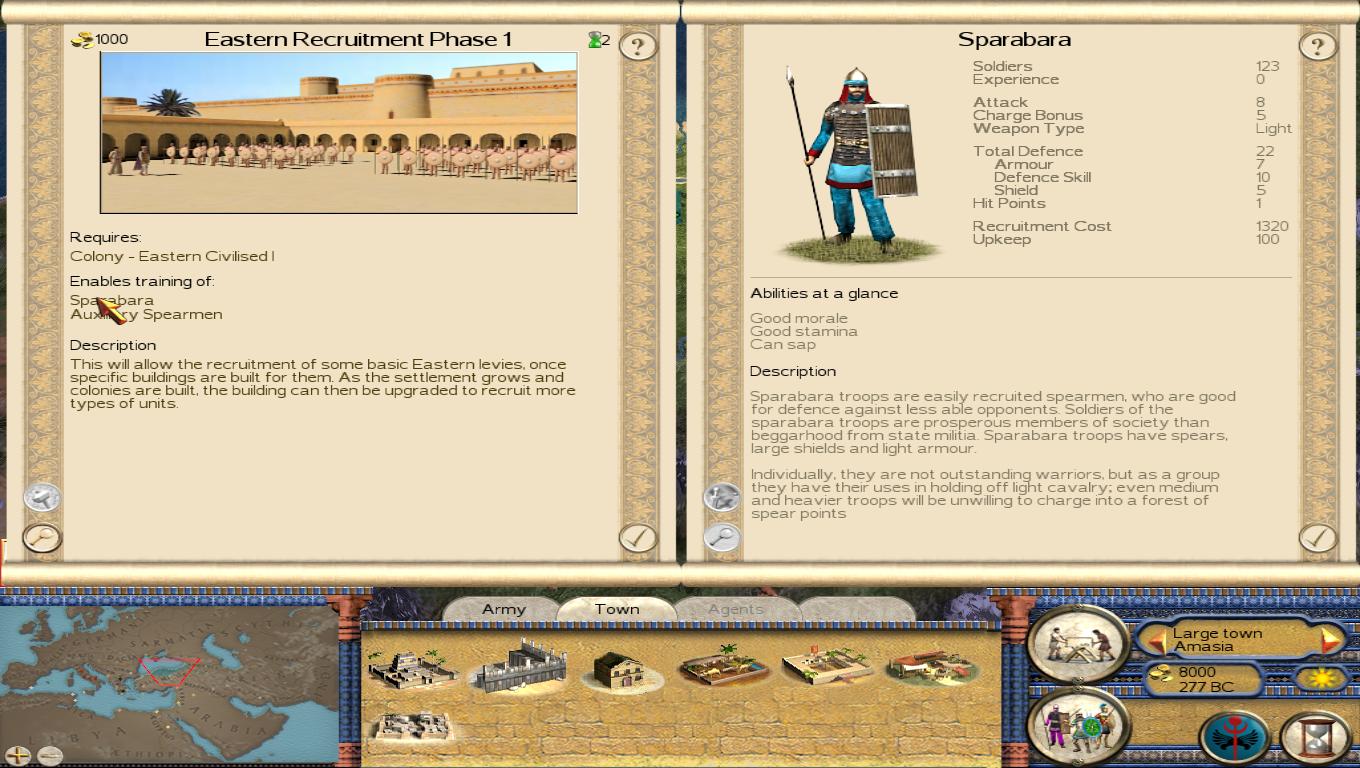 The same is true for all levels of military development. So, what do you have to do if you want to train a unit of Diadochi Cataphract? You have to build a Circus Maximus and a level 5 Greek Recruitment. Of course you can't get access to all the units wherever you want. 95% of the units are limited by region restrictions and are only available in certain parts of the map.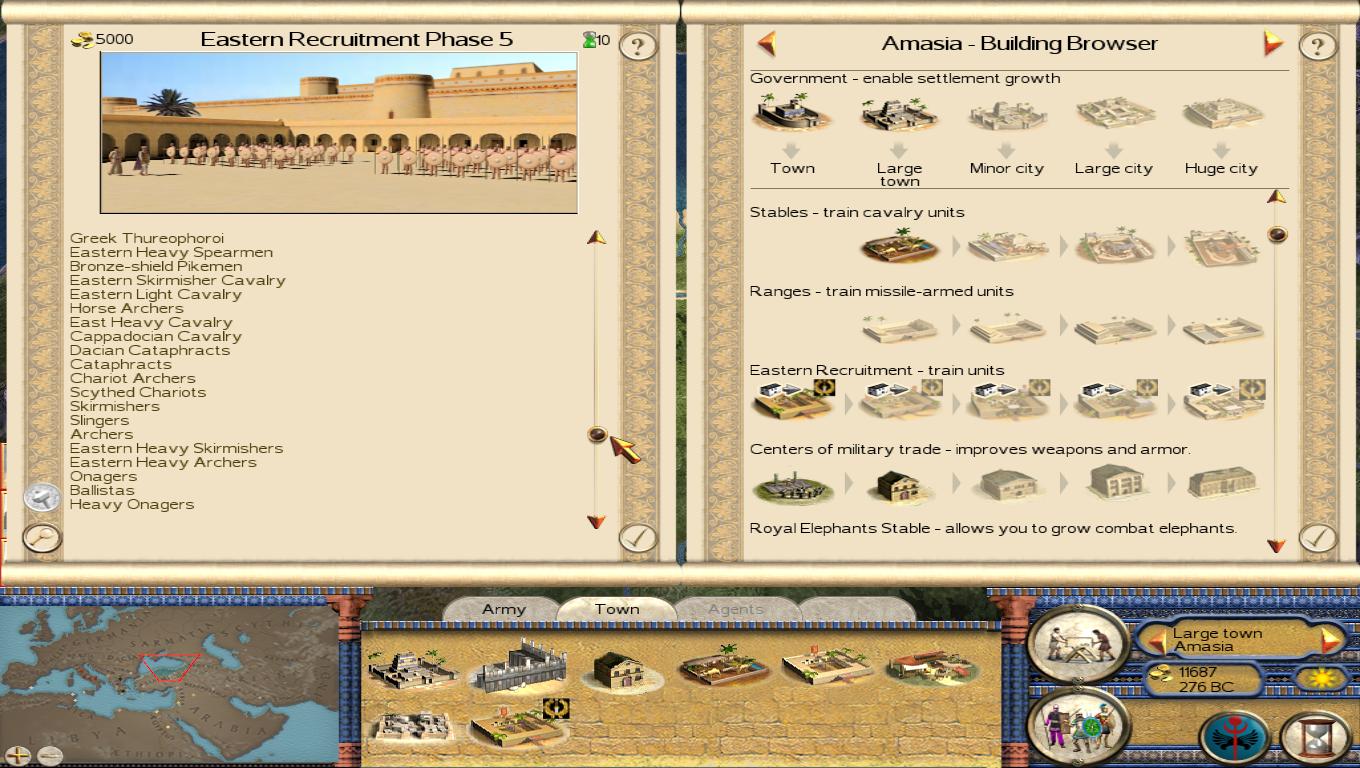 The following system will be applied for all other cultures as well. There are also different variations for different valuable units, for example, a certain Macedonian unit will require the highest level of certain temple. This system, together with many other immersion improvements will be out in the future, in the huge update for Barbarian Empires: Hellenistic Legacy. Stay tuned for more updates and previews!