Hello, everyone

TL;DR - You can play the demo in browser here: Arcade
Also you can grab your chance to have your custom gang name in game - read the article's end.

Firstly, i recently asked myself - why do i keep posting articles here? IndieDB is not so lively as it was nowadays. Well, i guess i mostly doing it for self-discipline. It helps me to organize my work in some way. So, it's useful to me.

Alright, let's move on to the point - the game's roadmap. Indies don't usually share stuff like that. And don't usually have it at all :) Since Cold.Shell is a second game i make i can clearly see my previous mistakes. Previously i lacked a plan. At least a high level one. I had to create one to limit myself from overflowing the game with tons of not-so-needed functionality. Here it is: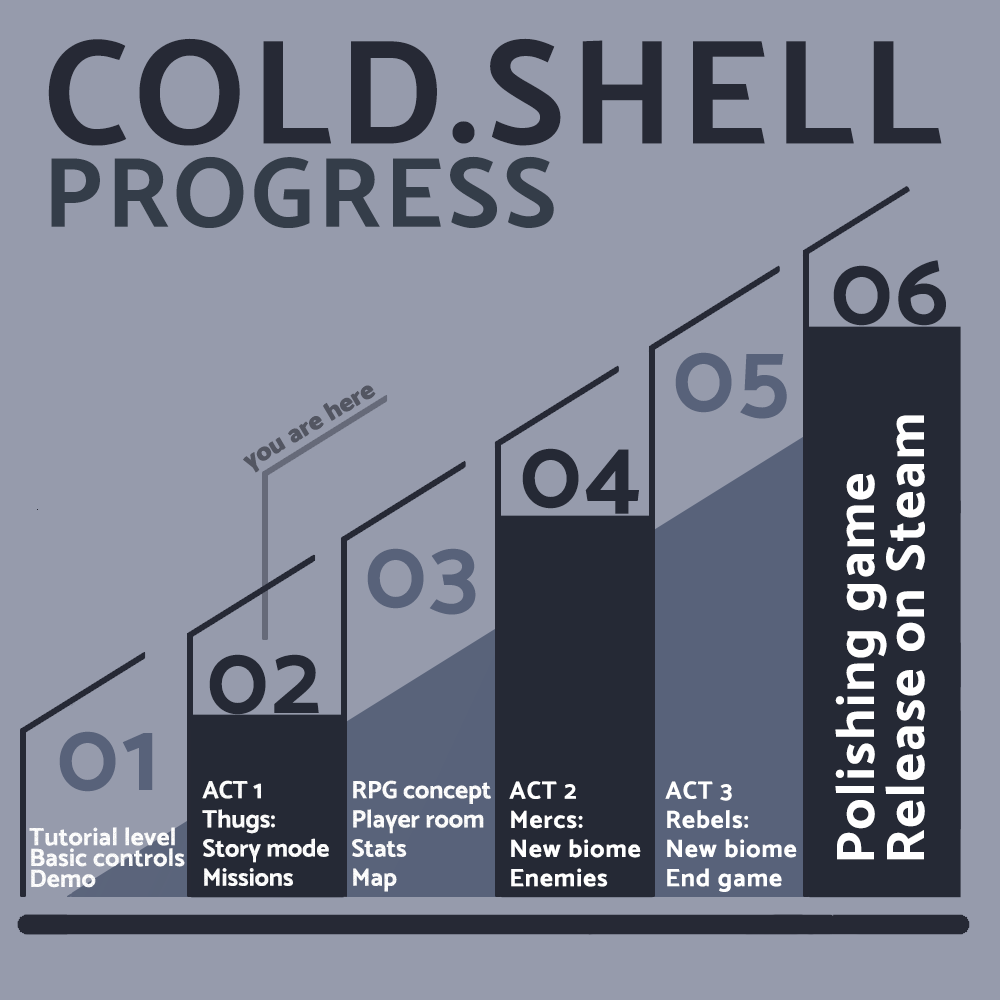 6 simple (lol) steps as you can see.
Step 1 was completed in 48 hours (during the hackathon). However, it took almost a month (of evenings) to polish the demo level for a playable state.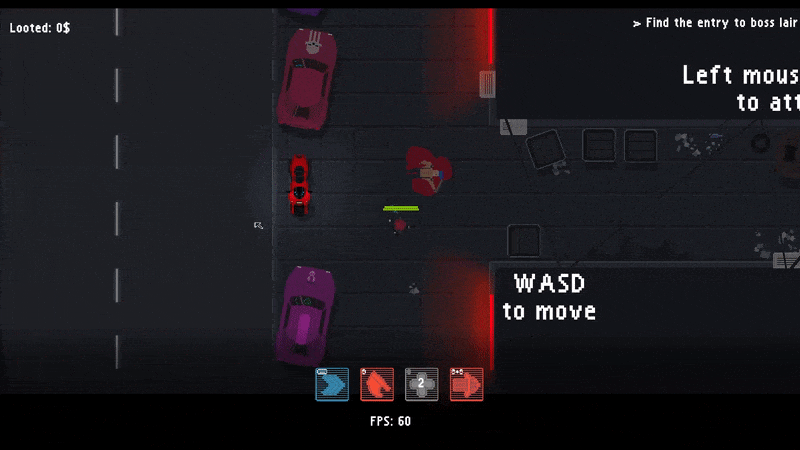 Some additional visuals were added to the skills - like gusts of dust on the gif above.

Nextly some people asked for a web version of the demo - to try it without downloading. I've provided it, here is a link: Arcade. As i write this article 750+ people tried it, and i got some positive feedback :)

I did hide 2 (two) easter eggs in the demo. People reported that they found 4 easter eggs - that was pretty awesome to watch btw :) Here is an example of one :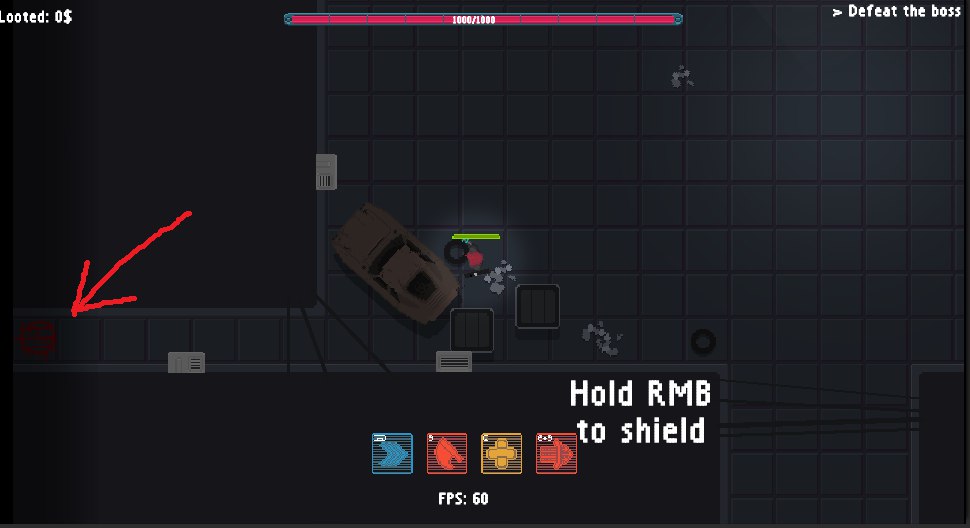 Also, that mass of players found bugs i was not even aware of. Like, people found a way to run through solid walls in some places :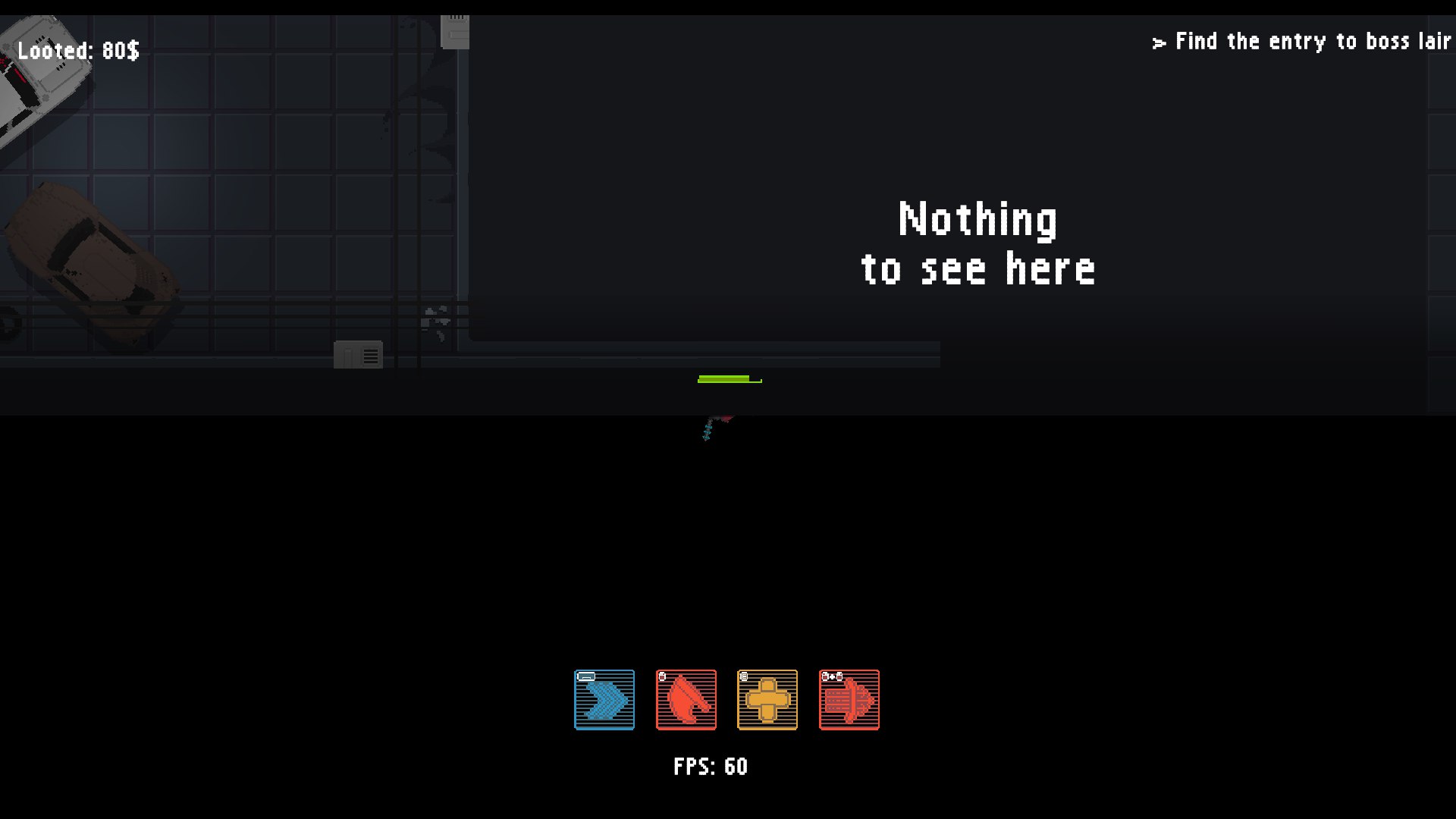 Now, for the new bits. Artist did the art work for character, looks pretty neat if you ask me: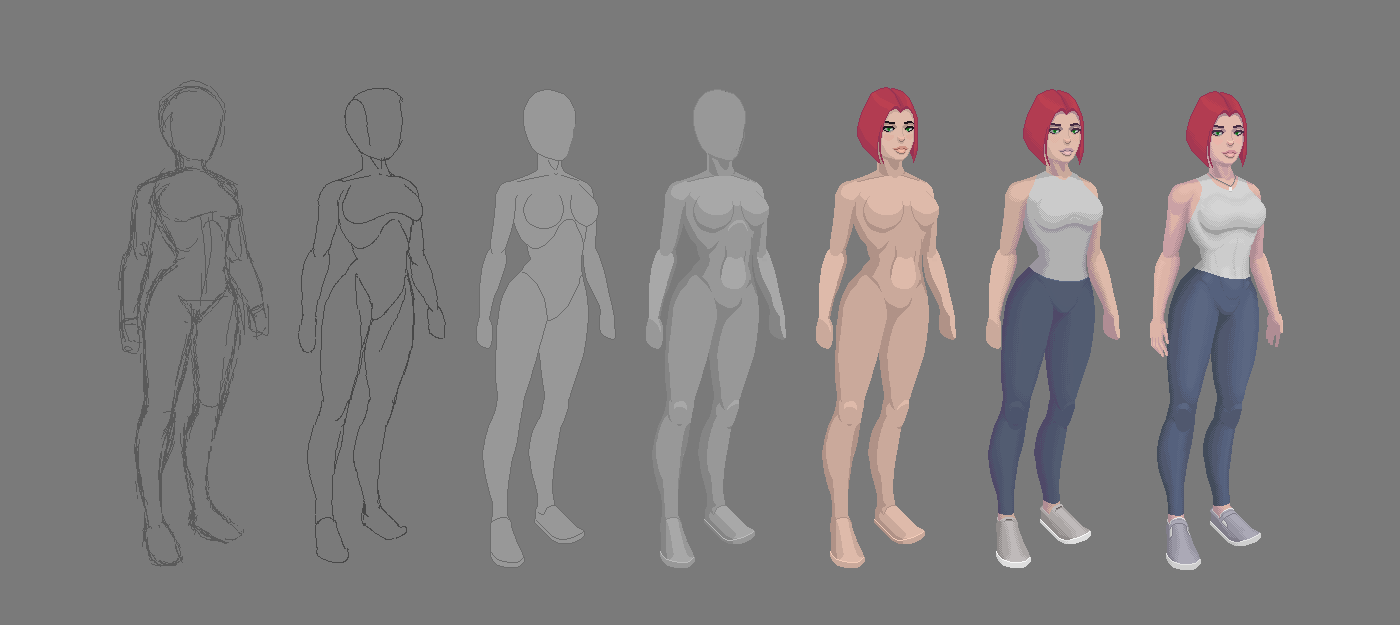 As i move on i added a feature i wanted for diversity. Whenever a player starts a mission to hunt down a gang of thugs, the gang's name is randomly generated. Here is a time lapse gif of a battle with the Bloody fists gang :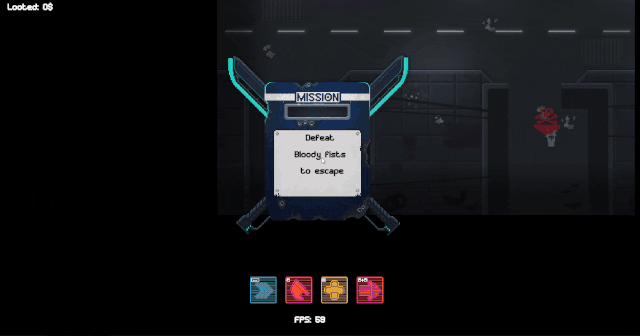 Yeah, the floor becomes pretty messy at the end - just as planned :)
BTW my favorite gang name generated is Silky ribs.
It's pretty easy now to add another gang name - let me know and i can add your custom gang name into the game.

I think it's enough for this article. Will post again later when i will have enough content to show.
Thanks for reading it - means a lot to me.