Hello everyone. 3037 here. So, so as not to hesitate, I'll start right away. Let's start with a simple one - why the mod hasn't been released yet, and why the old version has been removed. Well, it so happened that I, by mistake, forgot to delete a few files that do not belong to me. And the second is why mod didn't come out again. It so happened that in version 0.9 there are many maps, although they were re-illuminated, the work was not done completely. And I was just doing this. Hence the title of the article. I finished re-lighting the maps and now they look as they should, although sometimes lighter, sometimes darker than necessary. Also, the light of the sun was made colder in the snow theme. So, in some maps the direction of the sun has been corrected in relation to the following maps. Here are screenshots.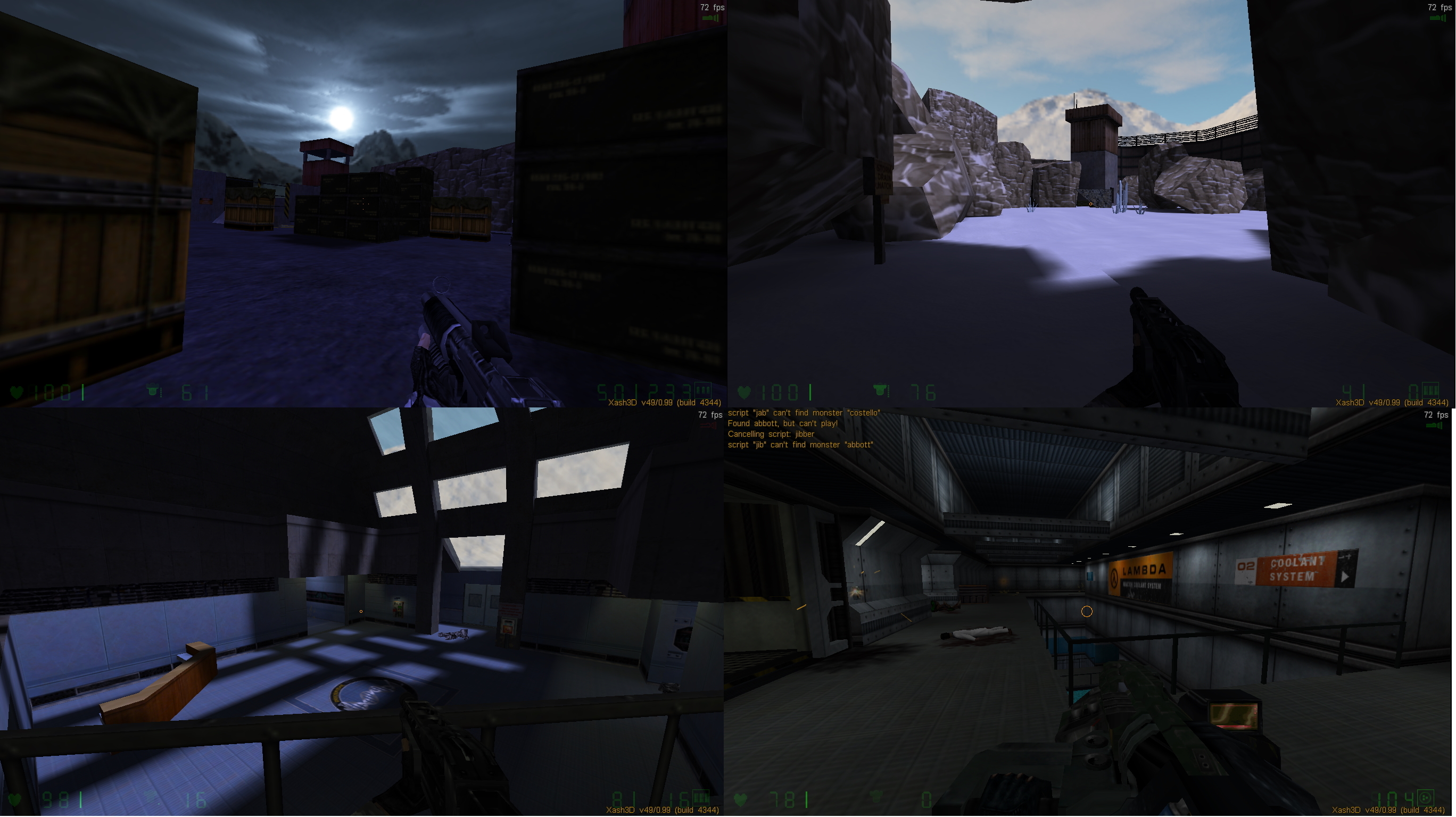 Next one. The mod now, unfortunately, only works on Xash3D. I will try to fix it, but so far it is beyond my power. Since I moved to another PC - the studio on which I did it just doesn't want to install. And since I already work on the same engine, I decided to take advantage of a few new things. As an example, LUMA textures are now used in the chapter "on the rail". This is lighting almost the entire road, which doesn't look so bad to me. The screenshot is seen from below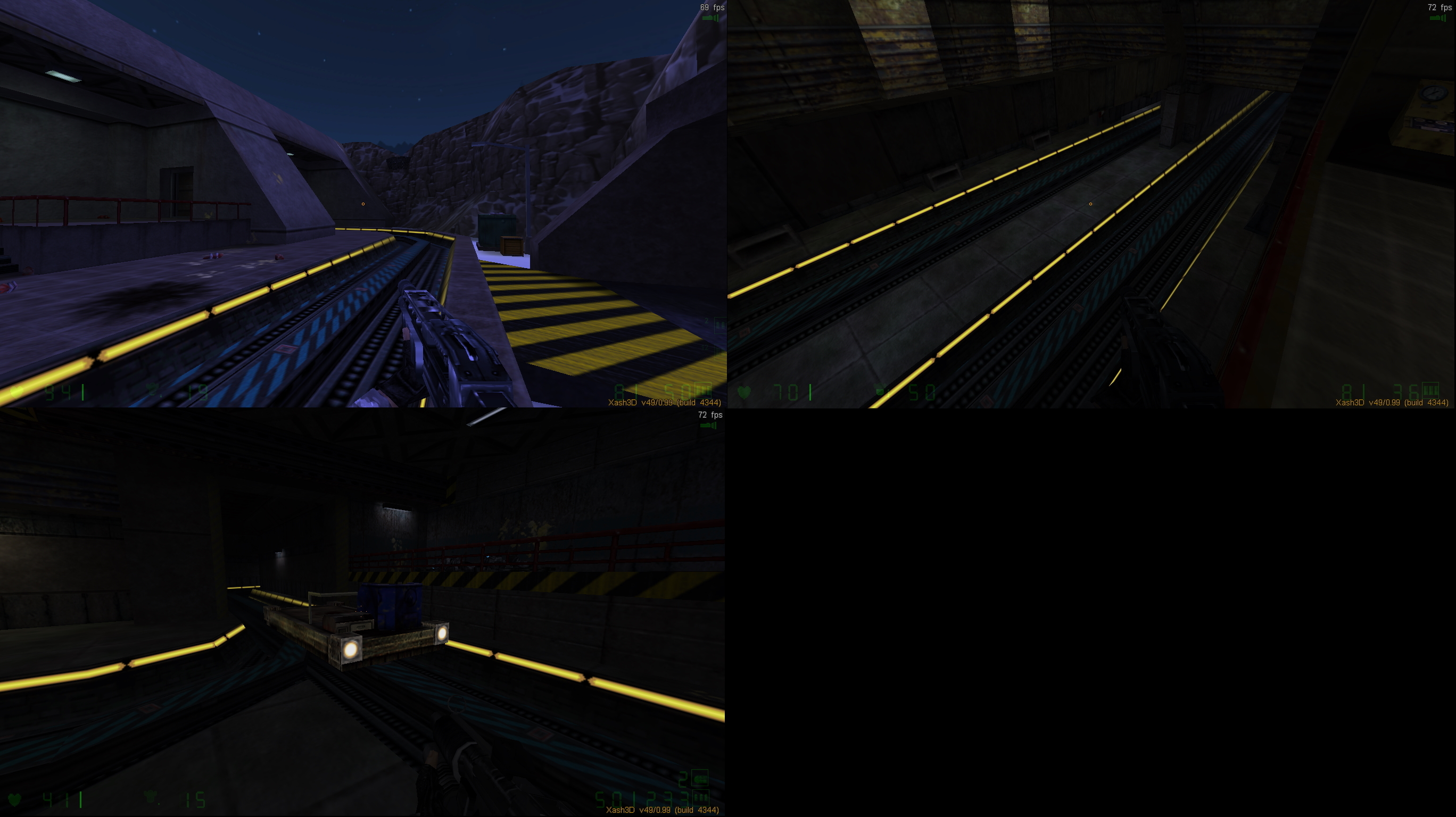 It's all about updating. So if so much is ready, what am I doing now? Well, starting with the basic one that I broke the tripmines and I can't fix them, ending with the fact that I am engaged in adapting the blue shift and the opposing force. And when the blue shift can be passed in the original hl1, then opposing force can only be passed through the first quarter. My idea is to make one endless campaign mixing these maps with the original ones. In turn, this means that you can pass my mod through Mmod or bhl if you wonna to. Since the opfor is not finished yet, the textures are not all loaded. This is a solvable issue and will be fixed at release. I have other ideas as well, but until I figure out the studio, they won't be.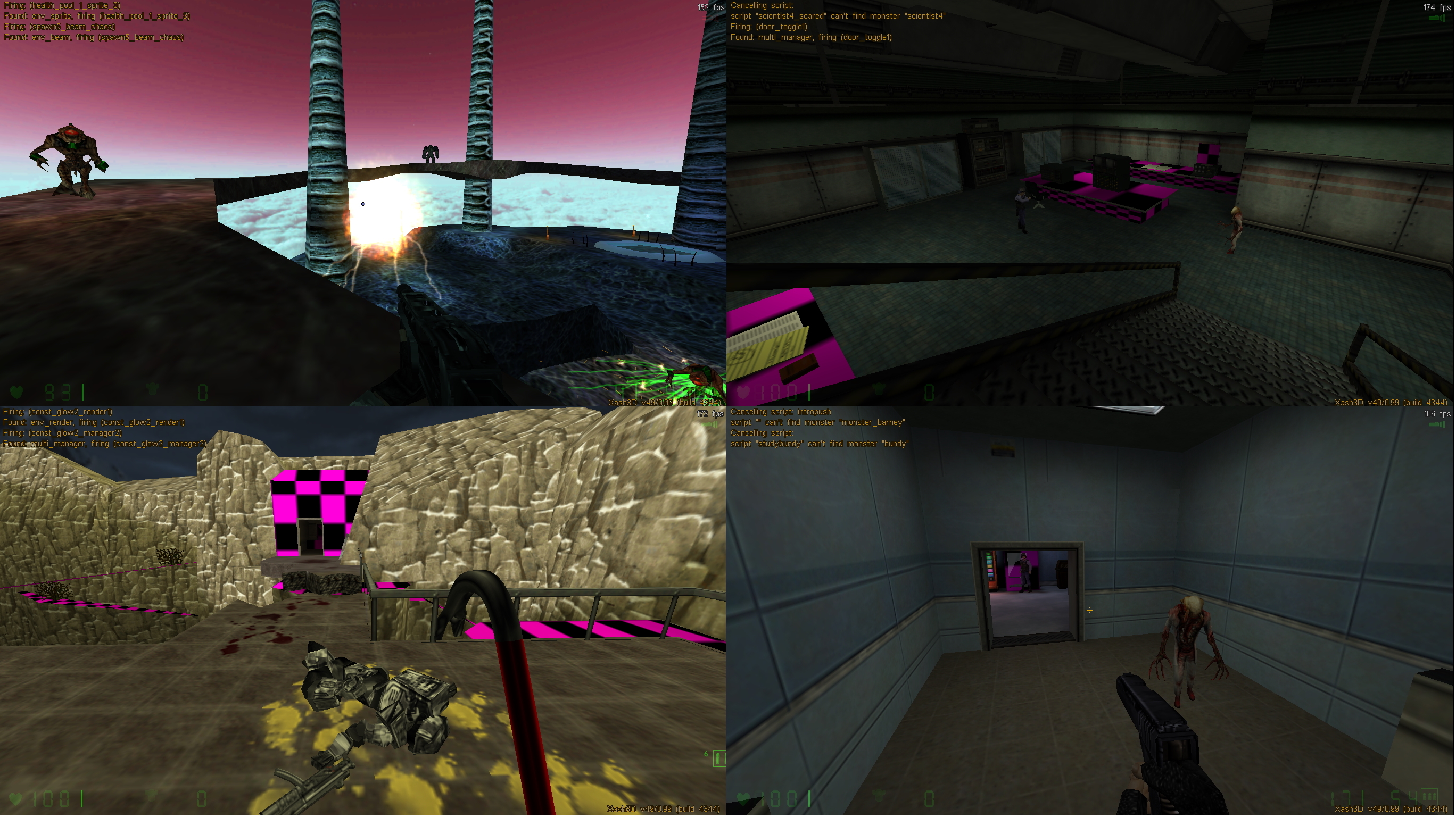 This is all. Have a good day.