Hey, Welcome to our media update, which features our new M4 model, the sights for the M4 and our new grenade! The first picture shows 3ds max renders of our M4, the second one is an ingame screen shot with the M4 and some random stuff lying on a table.
Our third shot shows the sights the player can mount on the M4.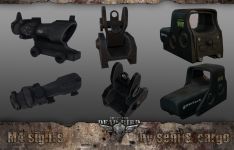 Last but not least we have a render of our new grenade model for you. It replaces the one from Crysis and has a pair of new, more original animations which will be shown is one of our upcoming updates!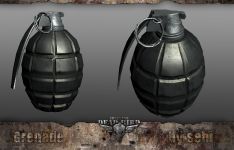 That's all for this update, we wish you a happy new year and please vote us for MOTY!
Greetings
- the DarkDustStudio