----------------------------------------- Development at 2 months 6 days in: -----------------------------------------
Hello! A week has passed and I'm back to share a new update on Code Ordinal Rise!
In the previous update, I shared about casting spells while using axes for some additional melee damage. I have also shared why instead of getting stats/skill points in Code Ordinal Rise, you will have to train your skills to improve them.
So today I would like to talk a little about your inventory in Code Ordinal Rise. Before I show you a preview of what it looks like, let's talk a little about what an inventory should do for you in a game such as Code Ordinal Rise.
In survival games, you need an inventory to store your equipment, usable items and materials that you need for crafting. From my perspective, the crafting process should be part of the entire inventory flow. In this way, you wouldn't have to constantly switch screens between your inventory and a crafting menu. Now let's take a look at the preview of your inventory in Code Ordinal Rise!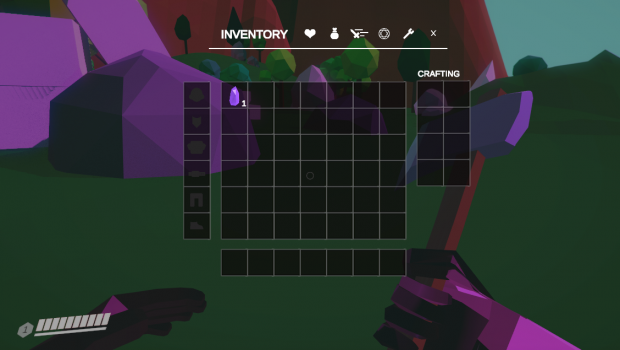 At first glance, you'll notice that the equipment slots are on the left of the inventory and the crafting slots are on the right. Directly below the inventory are the quick slots which are not implemented yet but they'll allow you to use items, skills and spells with a shortcut key.
One of the main reasons why your inventory is designed in this way is to minimize the amount of effort you'll need to achieve tasks. Imagine that you want to put on a piece of equipment. You would want to move or drag that equipment to the left, thereby moving your mouse to the left and back.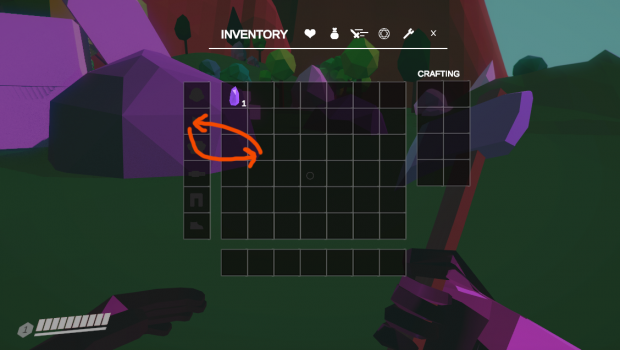 This creates a nice UI flow where you do not have to move your cursor over a larger distance just to put on an equipment. However, as I am typing this, I realized that it might be easier for you to just double click on equipment to auto-equip them. So look forward to that as I'll try to add that to your inventory!
You'll also be able to pick up items that are on the floor with the gather shortcut key (E). Once you have done that, hit (I) to open up your inventory and you'll see your new item in your inventory!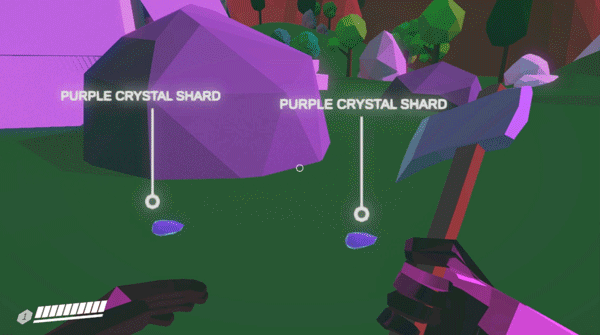 Crafting isn't implemented yet at the moment so I'll have to come back to that later on in 1 of the next few updates. Instead of that, I would like to talk a little about skills right now.
In Code Ordinal Rise, you improve your character (mostly) through passive skills. Therefore, when you have discovered or learnt a new skill, you will be able to view them all at once in the new Skills menu!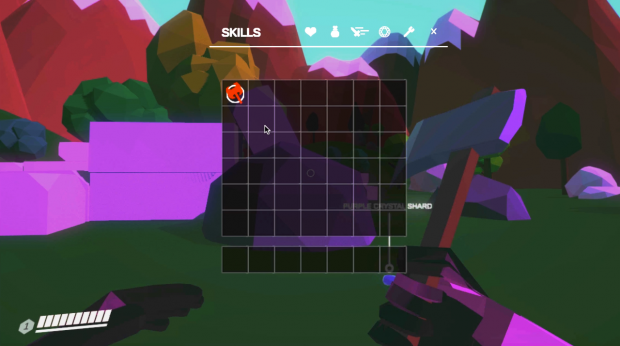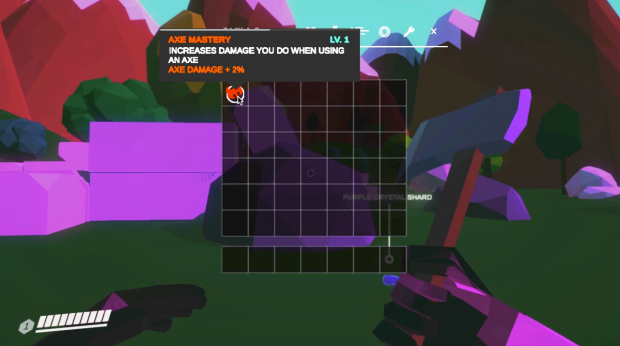 Unlike most RPG games that come with some sort of skills system, I have decided to make it such that you'll not be able to see what skills or spells you can learn. This is to create a more rewarding experience when you do discover or learn a new skill. So to discover more hidden skills, keep playing the game and do more stuff in Code Ordinal Rise!
And that's it for today's weekend update! I hope that you have enjoyed it and if you have any thoughts or feedback on it, don't hesitate to share them below!
Lastly, check out Code Ordinal Rise's new Facebook and Instagram channel! And as usual, find me on Twitter! Cheers :D