Hello! Since it is also time for #screenshotsaturday, I thought I would share another update on Code Ordinal Rise!
Previously, I shared about the animations that you'll see when you get experience or levels from defeating monsters. I have also shared how monsters will appear on the map (through a portal). And today I'm gonna share about your various attack options, or as I would like to call them - skills and spells!
In one of the first few updates above, I posted about how you can cast magic in Code Ordinal Rise. To refresh your memory, here's what it looks like when you cast Magic Shot (1st spell you'll ever learn).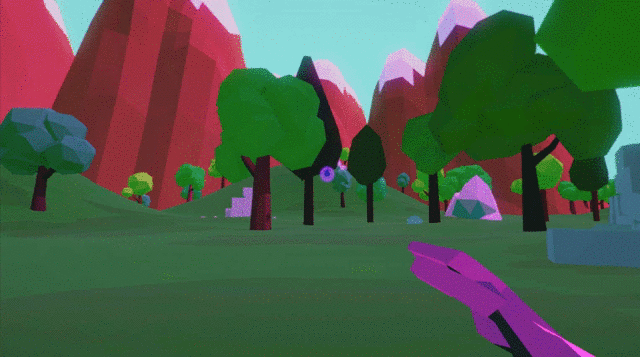 That was also back when I have not added the left hand to the game. Compare that to when you do get up close to do some melee damage with an axe.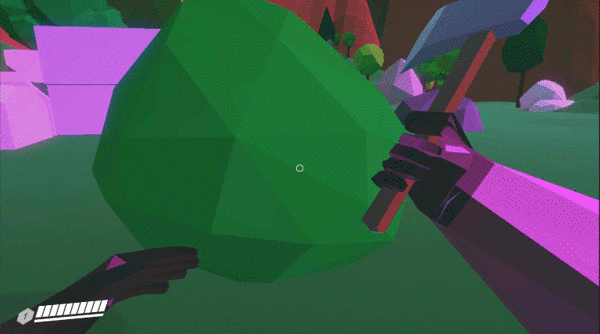 It seems like you are swinging the axe with your right hand. So what happens if you want to use both (magic and melee weapons) at the same time?
Your left hand casts the spell! With Code Ordinal Rise, I want to craft a gameplay experience that isn't bound to traditionally defined player classes. In fact, there are no classes in the game. If you want to be excel in both spell-casting and axe-wielding, go for it! And speaking about excelling, we have to talk about improving skills and spells in Code Ordinal Rise.
While you can still level up and become more powerful when you spend more time with Code Ordinal Rise, you will not get stats or skills points to add to any skills or spells. In fact, there are no stats such as STR, CON or INT for your character.
I decided to make it such that in Code Ordinal Rise, to improve and make your character stronger, you train for it. That is actually what happens in real life. If you want to get better at something, you keep training and practicing it. So for example, if you want to do more damage in Code Ordinal Rise with an axe, you simply use axes more often!
One of the main reasons why I have decided to go this route is because I feel that it will make you feel more invested in it. You have to actually spend time with your character to train it and make it grow stronger!
There are other skills (active/passive) and spells that I will be implementing over the entire journey which will make your character stronger so look forward to those as well!
That's it for today's weekend update! Hope you have enjoyed it and if you have any thoughts or feedback on it, don't hesitate to share them below!
Lastly, check out Code Ordinal Rise's new Facebook and Instagram channel! And as usual, find me on Twitter! Cheers :D