The gameplay is very basic and linear. The main goal is to exit from each room. To do that you have to collect the key to open the door. To collect the key you must be collect all the diamonds. The game consist in 17 worlds, also named stages, eachone with a variable number of rooms, for a total of 100 rooms. In the game there are nine different types of enemies each one with different skills. One of the most important things in the game are the pushable objects (aka PO). Like the enemies, when are pushable, these objects can be moved around the level and their use is essential to complete some levels. There are also different types of floor which will affect the movement of the player.
Below a screenshot from the Help page of Alpha version.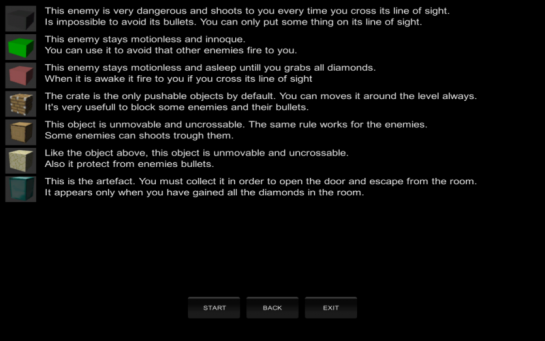 Some images of levels under construction.