We are happy to announce the release of Coda v0.2 for both PC and Playstation3 versions of UT3. This is a solid release that the Coda team is very proud of and we hope Coda fans everywhere will appreciate the hard work Krussell and Denrei have been doing to get the updated version as well as the new trailer in your hands as quickly as possible.
If you already have a Beta or Alpha version of Coda all you need to do is run the auto-updater from your Windows start menu to get up to date. If you're new to Coda just check out the installation guides above and while it's downloading be sure to familiarize yourself with how to play Coda over on our wiki.
The main focus of this release has been balance, polish and responding to comments from the community. You'll notice that many of these features were actually implemented after the footage for the trailer was taken.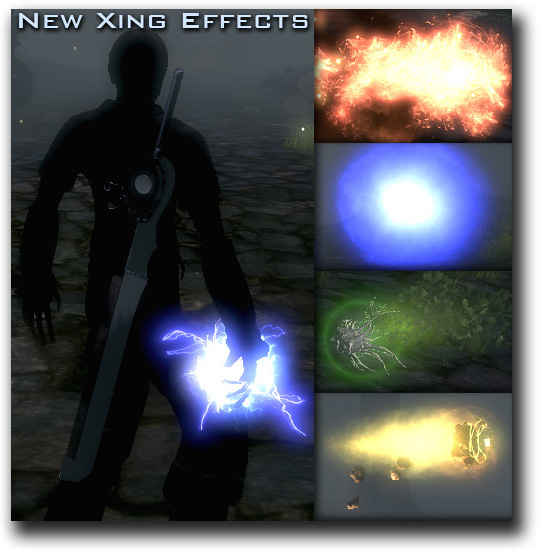 Xing attacks have been overhauled. A new reaction system allows elements to feed one another (water into nature) or destroy one another (water into fire). The effects have been redone to allow a better representation of whats going on in gameplay. Players should see improved network performance as well.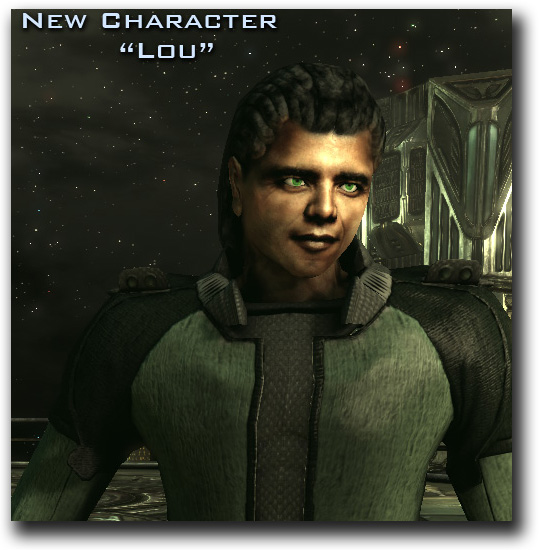 Also featured in version 0.2 is Lou, a brand new character. Like the other Coda characters, Lou's clothing, hair and eye colors are customizable in the Character Editor menu. Check out more images of Lou as well as the other Coda characters in the Coda's ModDb Gallery.
Sword slashing has been slightly redesigned since v0.1 so that all 5 sword maneuvers can be executed through a single mouse button. Jabs are performed by clicking then immediately releasing either one of the the mouse buttons. Blocking is now executed by clicking and holding with either mouse button. The block move will persist until the mouse button is released, which should help beginners who are not yet comfortable with parrying.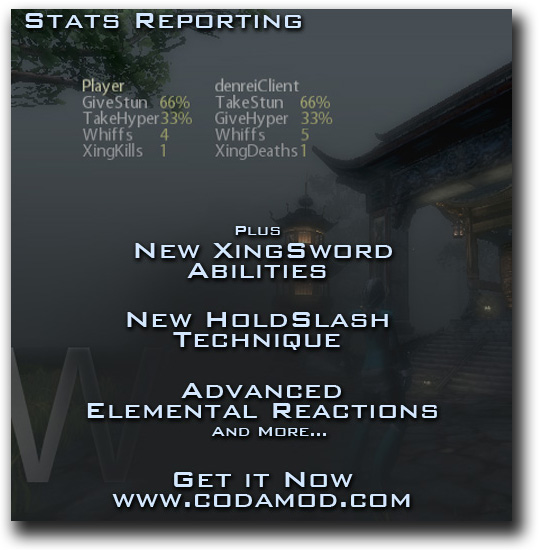 In the interest of helping players of all skill levels improve and analyze mistakes, the Coda team has added round by round statistics. These should help you single out areas of your game which are lacking and can be improved upon in further practice.