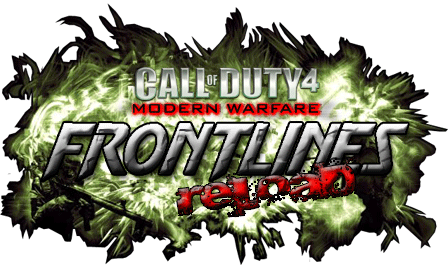 Moddb.com
A versão definitiva do Frontlines R3L04D está lançada! Com um novo paraquedas irado feito pelo meu amigo Zeroy e várias outras novidades. Em destaque para a nova versão do gametype AirFight que agora tem também jogadores no solo em combate, uma versão atualizada do gametype Nuke
com mais vidas para cada lado para dar mais adrenalina no gameplay e ainda binds no estilo do velho Quake onde você poderá acessar diretamente o tipo de arma que quer, coisa jamais presente em nenhum jogo da série Call of Duty.
Também vão encontrar Prêmios(Unlocks), um novo modo de perfuração de paredes que fará os tiros atravessarem de forma bem mais real que o original e ainda efeitos de guerra com tremores, fumaça e barulhos que vão fazer você tremer e sentir de perto o medo de um soldado, realmente tem tudo que você precisa para participar das batalhas mais Hardcores feitas para um jogo de FPS, sinta o medo das "linhas de frente" e reze para sobreviver, você vai precisar de toda ajuda que encontrar.
Main Features
. War Server with battlefields up to 3999 territories
. 36 Brand New Gametypes (42 in total!)
. HER with realistic Blood, Gore, Pain, Damage & Physics effects
. Over 2400 Weapons Modes with 16 pre-defined modes
. Airborne support in many gametypes let you be a paratrooper falling from the sky
. 4 Different Support Strikes (Tactical Airstrike/Heavy Bombing Strike/Artillery Strike/Mortar Strike)
. Intelligent Server who admins the server for you the way you want
. Intelligent Anti-Camping System coded to each gametype
. Frontlines Weapons, brand new balance and behavior!
. Medic System with a Medic Perk to let you save your wounded teamates
. Full Rank System with Custom Classes + Create-A-Class INGAME
. Frontlines Duel, where the last 2 will dispute the round with knifes
. Frontlines Last Stand, a lot more realistic and fair to both sides
. Help Mode, which you can play a realistic freeze-tag game in any team based gametype
. Multi-Language Support to really ANY language you speak
. Thousands of other features and options to let you do whenever you want

---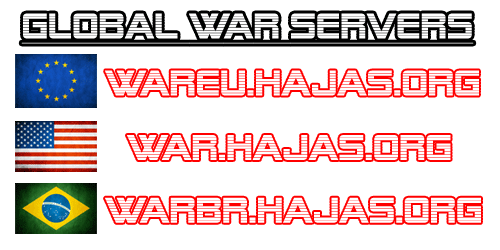 Para conectar basta abrir o console e digitar
connect warbr.hajas.org
e participar da guerra!
Este mod transforma o COD4MW no jogo FPS mais diverso da história, e foi 100% desenvolvido no Brasil!
[ Blood Culture | www.BloodCulture.com.br ]


Venham jogar com a gente! Participe do maior Clan FPS Brasileiro que a cada ano cresce mais e mais! Hoje com quase 200 membros de todas as regiões do Brasil mantemos uma estrutura que poucos clans do planeta possuem. Atualmente mantemos 8 servidores de jogos e mais um de TeamSpeak com 100 slots simultâneos e para participar é 100% grátis!
Lá você participa dos testes, dá sua opinião no desenvolvimento dos mods, e tem ainda muitas chances de ganhar prêmios e descontos dos mais diversos.
Participe! :P
---