Vice Studios is proud to announce the approval and release of Coco Blast on the Apple App Store! We've brought everybody's favorite cuddly yellow stuntman to the wonderful world of iOS!
In tribute, Coco reflects on the simpler days when every bit counted...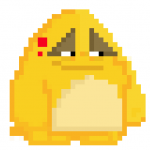 While our web version remains free to play on our website, you can now take Coco on-the-go to enjoy a Coco-tastic good time on your mobile device or tablet!
You'll also be able to enjoy these iOS-only features:
Coco Blast - iOS-only Features
Game Center Integration
With Game Center Integration, players have access to Achievements, Challenges and Leaderboards
Leaderboards
Through Game Center you will automatically post to multiple leaderboards during gameplay
Earn Over 85 Achievements and Compete Online with Friends!
Compete in our daily, weekly, and monthly online leaderboards and enter contests to win cool prizes!
iPhone, iPad, and iPod Touch
We spruced up Coco's kicks for maximum awesomeness on all of your iOS devices!
Coco Blast is Vice Studios' first indie title and also our first app store game. In light of this awesome milestone for our team, we humbly ask that you check us out on the app store, share your feedback with us, and if you're a fan of Coco you can friend us on Facebook or follow us on Twitter!
P.S. Keep on the lookout for new content coming soon! We've got some special wintertime treats coming soon!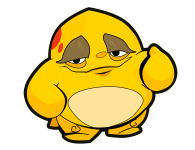 Happy blasting to all!
Vice Studios