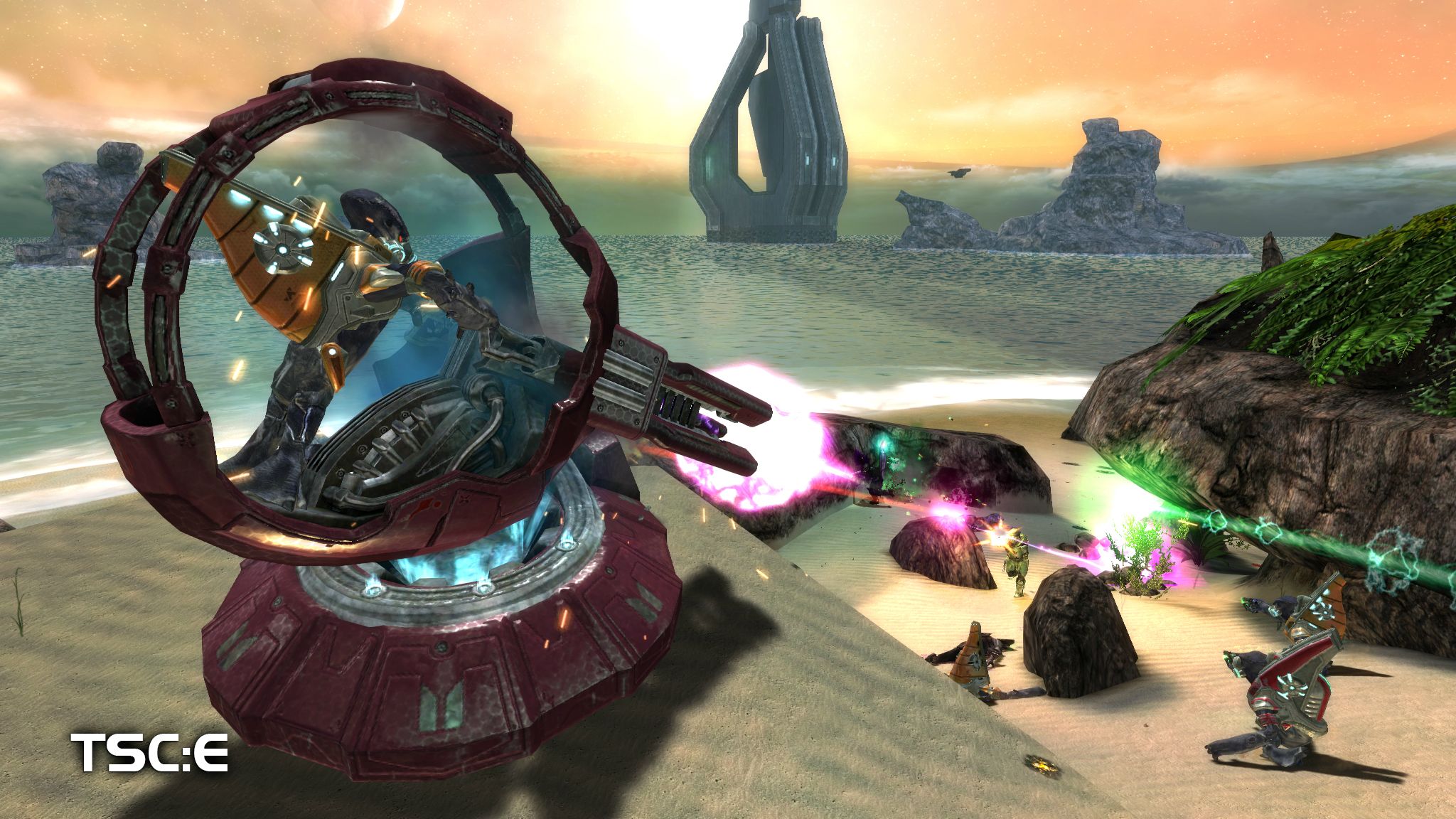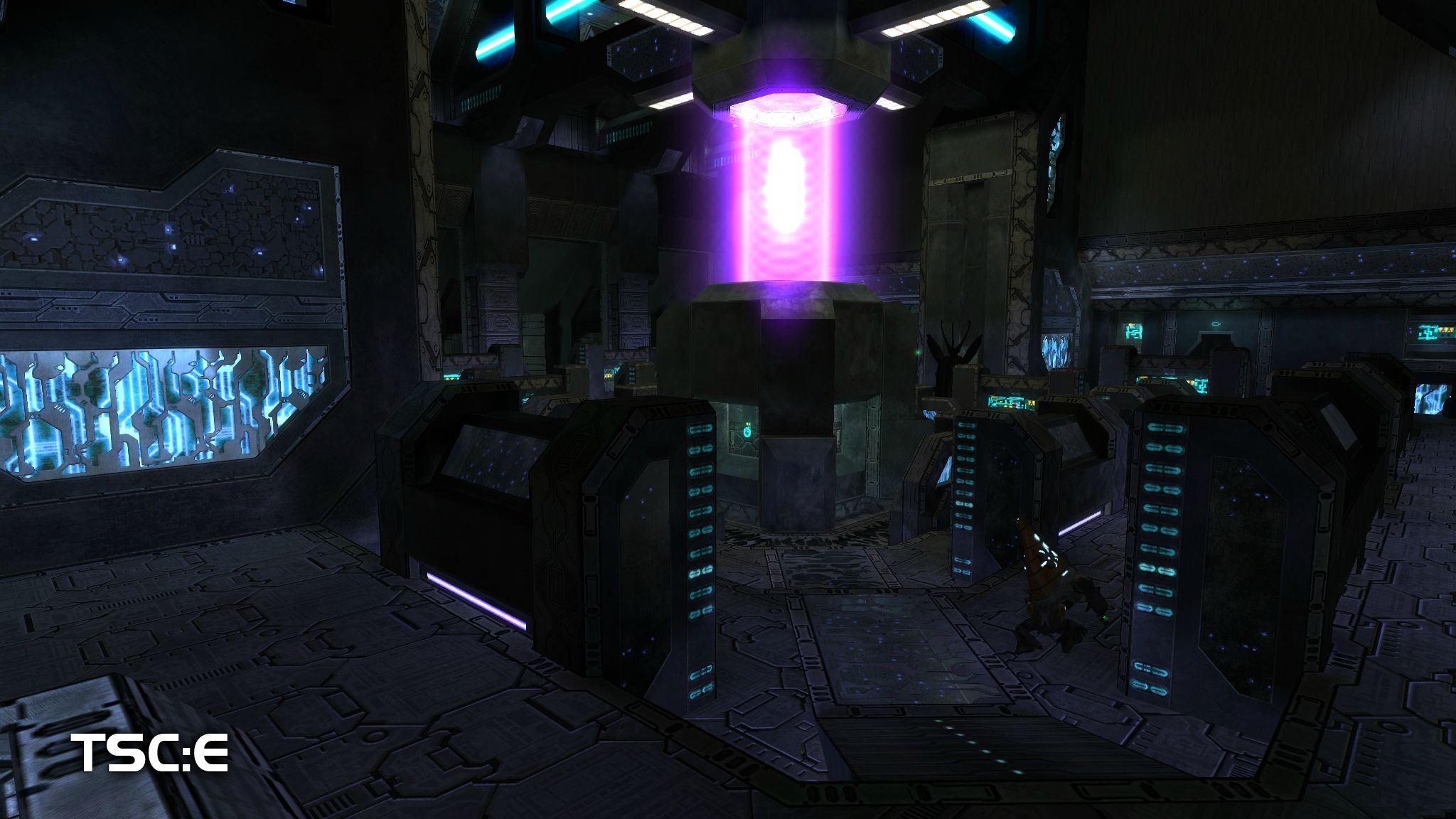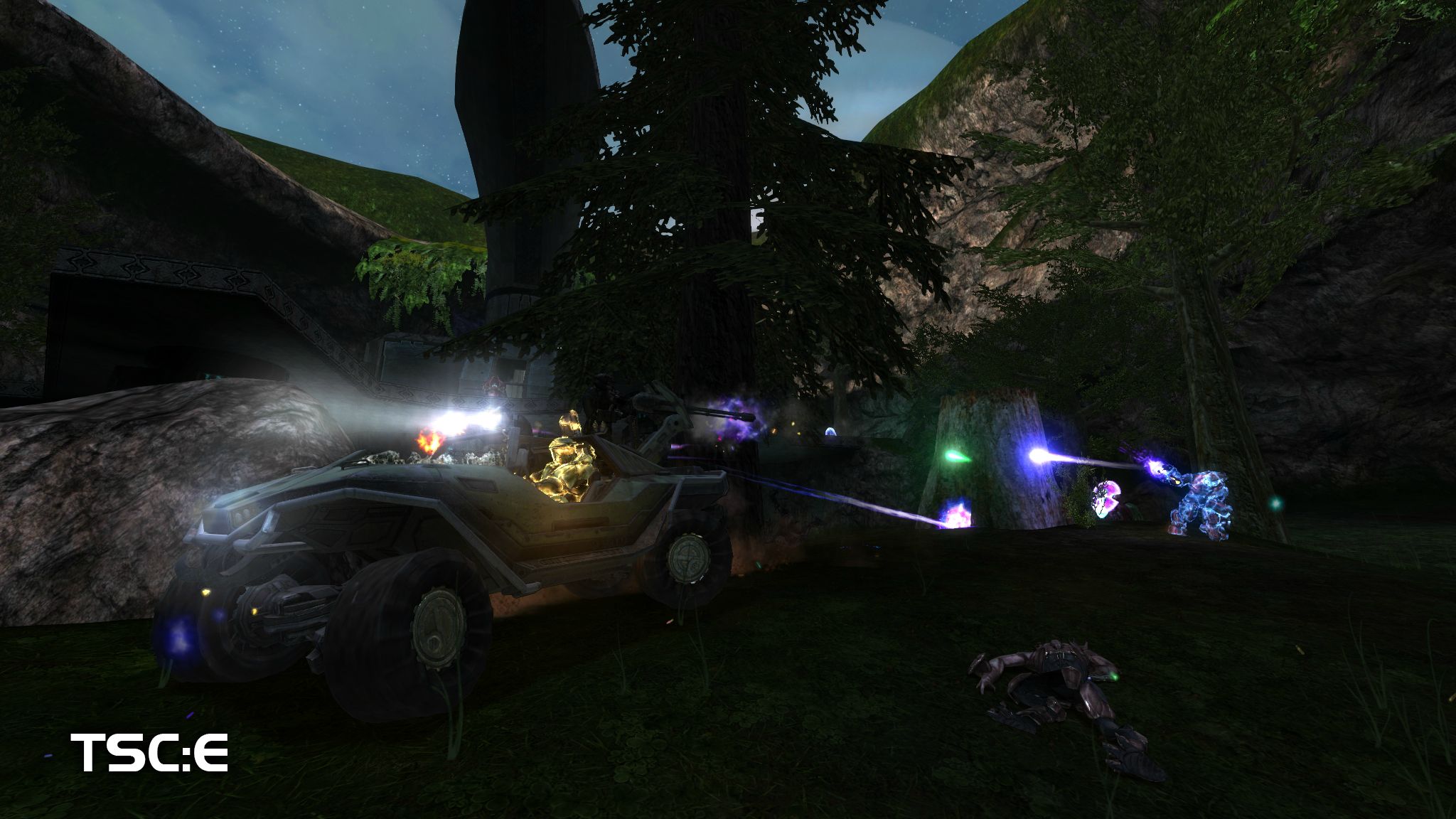 ---------
From the readme...
The Silent Cartographer: Evolved (TSC:E) is a ground-up re-imagining of the Halo: Combat Evolved map of the same name. The map comes with an all-new layout, a vast array of custom content, a reconstructed weapon set emphasizing improvisation and variety in tactics, and plenty of hidden secrets to discover. It is the final Halo CE project for many of CMT's members - a labor of love and hate spanning almost three years of development.
TSC:E makes use of Open Sauce, a community-made game extension that enables many new features, from upgraded visuals to new gameplay mechanics. Open Sauce is required to play TSC:E -- the map can't exist without it. At the time of writing, OpenSauce's public releases are available here: Bitbucket.or...lease . The map requires Open Sauce version 4.0 (or newer).
Open Sauce 4.0 requires a properly-installed copy of Halo Custom Edition, updated to 1.10. See the installation guide if you don't know how to get these.
This map comes with a user manual providing information on difficulty and weapon usage (among other things). Evolved treats difficulty and many weapons differently from some other Halo games - which may be disorienting to new players - so be sure to read the manual!
---------
Issues encountered while playing the map may be reported in this thread.
The map does have a few rare (but known) issues, which will be addressed if possible in maintenance releases. If you are reporting a crash, be sure to include your crash dump (if you have one). If the game crashes with Open Sauce installed, you can find the crash dump on your computer in My Games\Halo CE\OpenSauce\Reports\CrashRpt.
If you are encountering an Open Sauce-specific issue, please direct your reports to the issue tracker at Bitbucket.or...ensauce-release .
---------
A short time after release (likely within the next month), there will be a public release of all source files for the map that we can reasonably organize and distribute. Until then, we urge you to use caution if you choose to extract tags from the map. Open Sauce and the HEK+ do not get along well, the HEK+ is known for corrupting tags in general, and there are many aspects to the Evolved tagset that have the potential to cause serious problems with other tagsets if you don't know exactly what you're doing. (We also encourage you to have a heart and give the map at least a little time to shine before you make CMt Evolved Reach_gultch). More details are provided in readme_for_ripping.txt.
---------

Map (MediaFire): Mediafire..._release_1.1.7z
Map (Halomaps): [coming soon]
Open Sauce 4.0: Bitbucket.or...CE_20150302.msi
Changelog wrote: Version 1.1a (03-05-2015):

- reduce assault rifle melee animation clipping through camera at 90-degree fov
- fix grunt occasionally spawning inside a rock during pool fight
- fix unintended side-effects of 1.1 sequence-breaking logic, affecting "shafted" cutscene and vehicle return path
Changelog wrote: Version 1.1 (03-04-2015):

- add minor buff to warthog health
- add extra volume to c_storage_large playerclip so ghosts get trapped less often
- add logic to make interior mission more friendly for sequence breakers
- fix missing death volume in cave pool
- fix shaft bridge collision model's animation to match render model's timing
- fix unused heat meter still in gauss cannon hud
- fix ar, pistol, rocket spawns on noble
- fix assorted floating trees and other object placement
- fix covenant vehicle emp system
- fix mysterious floating phantom dropship pieces when main body is destroyed
- fix grenade hud icon flash misalignment
- fix hole in ar/gl model geometry
- fix compass north not pointing towards threshold
- fix incorrect damage scale on wraith sideguns
- fix missing zoomvisr mode for hidden dmr