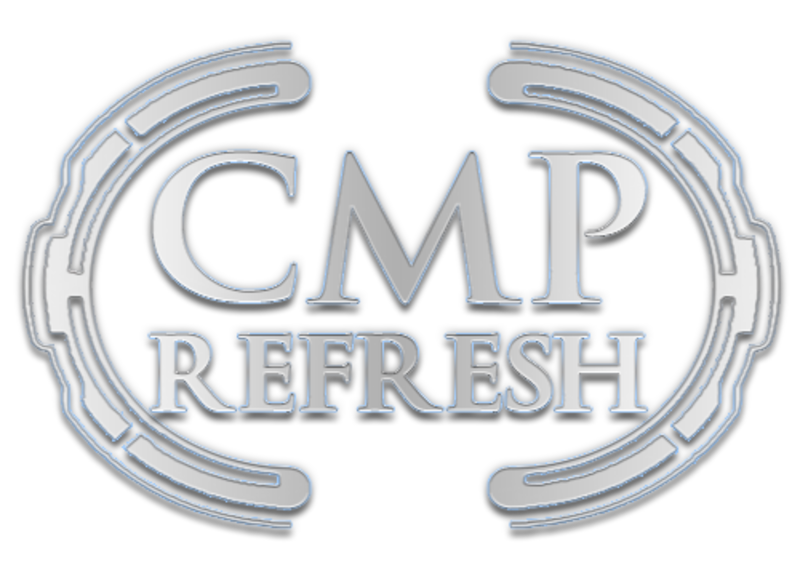 Well, the time has finally come. After a fun and grueling year of development, the CMP team has finally updated the package. We would like to present the Community Map Pack Version 5.0, Codename: REFRESH
One of the reasons this took so long was because we simply didn't have more than one or two new maps. Now we have 4 new or remade maps which we thought was fine and reason enough for a new release.
New for this release is that we have split up the maps into two groups; the supported maps and the unsupported maps. The difference between the two groups is that we will no longer always try to update or fix the unsupported maps or their FAs.
All other maps will still be in the release, but they will not receive any kind of support in terms of FA fixes, bug fixes etc.
If you want one of the unsupported maps' FA updated, or fixed, you are free to PM one of the CMP leaders about it, we might try to fix it, but we can't guarantee it.
A few of the maps we classified as unsupported were also updated, so this doesn't mean that we totally ignore them, but we do prioritize the supported maps.
The reason for this decision is that the CMP has grown very large, too large for us to maintain and update every time new FA features etc. are released. Instead of trying to do a half-assed work on all the maps trying to keep them up-to-date, we decided to concentrate our efforts on the most-played maps, ensuring at least those are working fine.
We (CMP Co-Leaders) hope you understand.
These are the maps which are supported:
* = map change/new map, ¤ = FA only change
Arena
Assault ¤
Corellia (New version) *
Coruscant Undercity
Delta Prime (New Version) *
Doomgiver
Echobase
Endor *
Geonosis Canyons ¤
House of the Fallen One ¤
Lab ¤
Massassi ¤
Prison ¤
Theed Streets
Snow Facility *
Just to clarify, most other maps are still included, but not supported. The maps currently not included are Hotel (Buggy), Raxus (red's request) and Deathstar (for obvious reasons).
Our goal is to eventually provide support for the new SA mode on all supported maps.
Installation:
Delete all mb2_cmp_*.pk3 files from the GameData\MBII folder, then Unzip the content of the file into the MBII folder.
The CMP server is now running a rotation of all maps in the list above, not in that order though. The Crypt should also be running the new maps by now.
Also, Thanks to jNive & DSi Gaming for hosting the files and the Server.